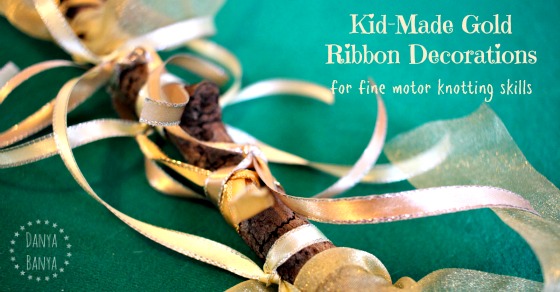 Did you know that a gold ribbon is the symbol of childhood cancer, and that September is childhood cancer awareness month?
Sadly, I do. I know this because one of my blogging friends, Katey who used to write the blog Play to Talk, is living this nightmare, for the second time. In February 2015, her beautiful little 18 month old son Finlay was diagnosed with Stage 4 Heptablastoma – liver cancer that spread to his lungs. Finlay and his family fought this first battle with such courage and determination that I was truly humbled.
Alas, his remission was short. A week ago, just after his 3rd birthday, poor Katey and little Finlay found out they have to fight this battle all over again. A battle against odds. A battle for a miracle.
Against all that Katey and Finlay (and families like them) are facing, it seems such a small thing for me to share this gold ribbon craft idea, to help spread awareness of childhood cancer. But childhood cancer desperately needs funding. Funding begins with public awareness. Hopefully, if we all add our voice in support, we can join together to create that awareness.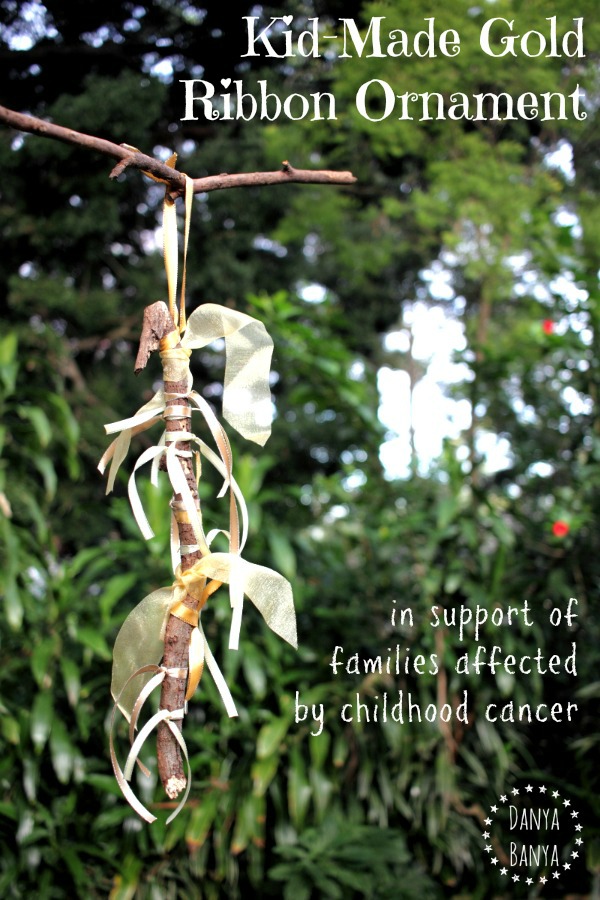 We made this gold ribbon craft back around August last year, when my daughter JJ was in kindergarten. She'd started to show an interest in learning to tie shoe laces. The first step in this process is learning to tie a simple knot, and we used this craft as one of the ways to learn and practice this skill. Continue reading Gold Ribbon Stick Decorations