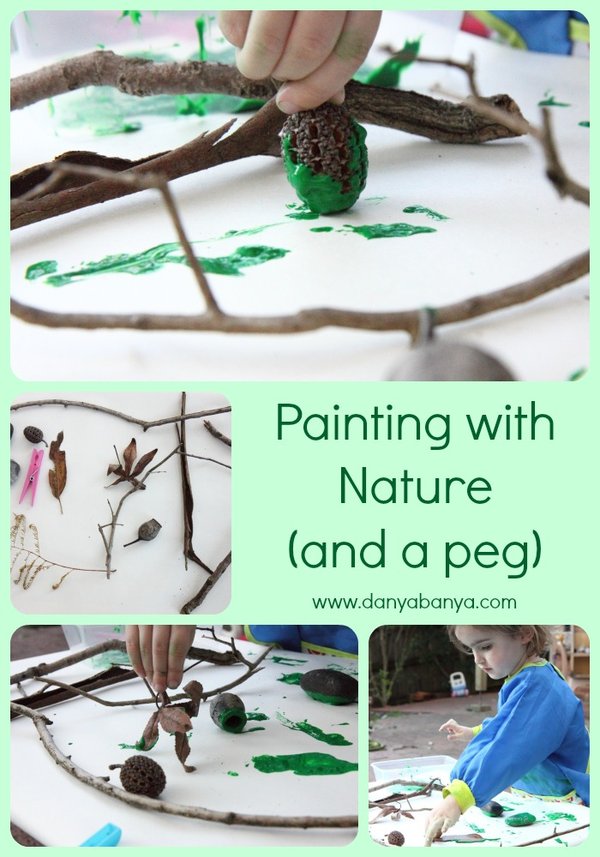 It was a lovely late Winter's afternoon, the sun was out, and it was much too nice to stay inside. So I set up some paper and challenged my daughter JJ (3 years and 2 months) to find a few things that we could use to paint with from the backyard. Here's what she came up with.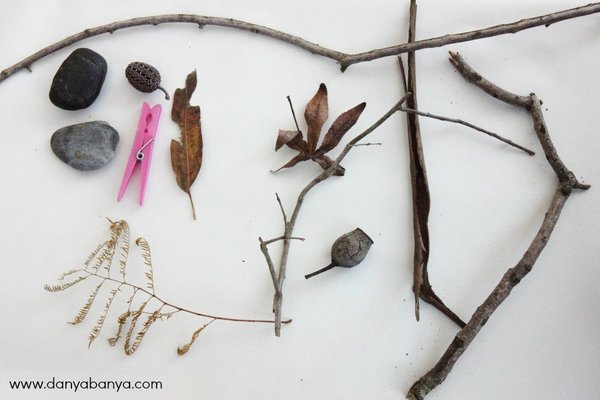 Two pebbles, two big sticks, a twig, a piece of bark, three types of dried leaves, a gum nut, a seed pod, and ummm, a pink peg.
I used a few tablespoons of green finger paint, which is a little bit thicker than normal paint. Because we are fairly new to painting with unconventional tools, I kept to just one colour, so she would be able to focus on the process rather than the finished art "product".


Nature comes in all shapes and sizes, which can make it a bit tricky manipulating each object: choosing what part will be the "handle", whether something should be pressed or rolled. All excellent natural learning opportunities.
We kept a box of wet wipes handy to clean JJ's fingers as we went. It's not that I don't like her to get dirty, but rather JJ's a bit sensitive to putting her fingers into goo-like substances. She likes to clean her hands as she goes. This is one of the reasons why we do a fair bit of sensory play in our house – frequent exposure helps her to explore these sensations in a non-confronting way. I gently explain to her that we're cleaning her hands because that's what she wants to do, but that Mummy doesn't mind if she gets her hands all dirty.
When JJ had finished painting with her collected items, she looked at her hands, then looked at the paint, then looked at the paper.
And then something fun happened…


Mess, mess, glorious mess!
Doesn't JJ look happy?!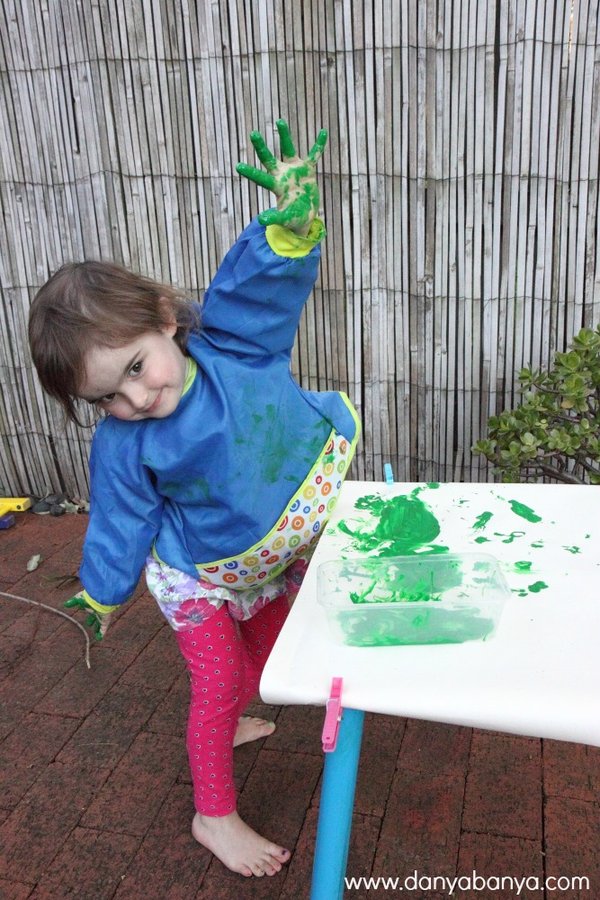 And here's the finished masterpiece! Hanging up on our fence to dry…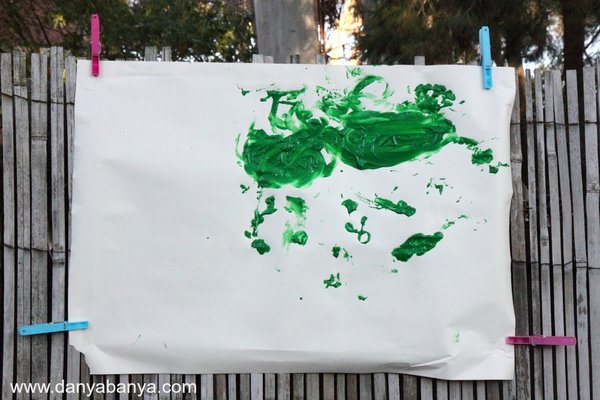 You can't really see the effects from all the collected objects – mostly because JJ finger painted over all the imprints. But then we never set out with this end in mind.
Instead it was all about having fun in the late afternoon sunshine, painting with tools that we don't normally use, and getting a bit messy. Just playing. Just because. Because #playmatters.
Would you like some more backyard painting inspiration? Then you might like to check out these posts: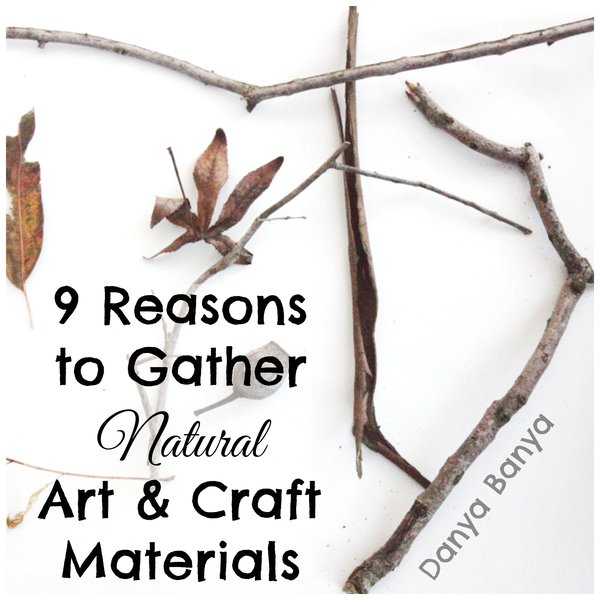 Painting with Nature by Laughing Kids Learn
Love Rocks by Laughing Kids Learn
Nature Art by Danya Banya
Five Fun Activities to do with Ten Tiny Things – book by Meg McKinlay by My Little Bookcase
Painted Leaves by A Little Learning for Two
Leaf Art by A Little Learning for Two
Outdoor Fairy Tree by A Little Learning for Two
Nature for Kids: Painting Seed Pods by Wildlife Fun 4 Kids
Using Nature as your Canvas by Wildlife Fun 4 Kids
And we're always pinning fun ideas too:
Follow Danya Banya | Go Science Girls's board Nature Art, Craft and Play for Kids on Pinterest.
Follow Danya Banya | Go Science Girls's board Art for Kids on Pinterest.
Follow Danya Banya | Go Science Girls's board Danya Banya on Pinterest.
xx Danya