I'm so pleased to announce a brand new book called Learn with Play: 150+ Ideas for Year-round Fun & Learning, that I've co-authored with some of my blogging buddies from the Kid Blogger Network.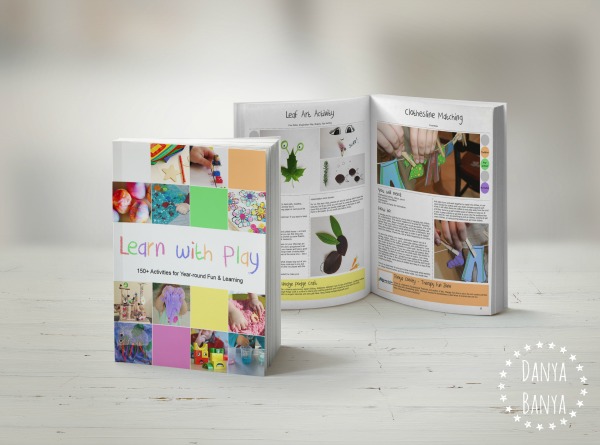 I might be slightly biased, but I really do think that this will be a fantastic resource for parents and carers of young children. With 94 co-authors, it has a huge variety of fun hands-on activities, using mostly common household items, so you'll never be stuck for ideas to do with the kids again. Here's a little promo. 🙂
I have to admit that I'm a tad excited! I've got a few books on my bookshelf written by some very talented friends of mine, but this will be the first time that a book with my name on it will appear alongside them. One of our ideas even made the (back) cover!
If you would like to snag yourself a copy, Learn with Play:150+ Ideas for Year-round Fun & Learning is available in three formats: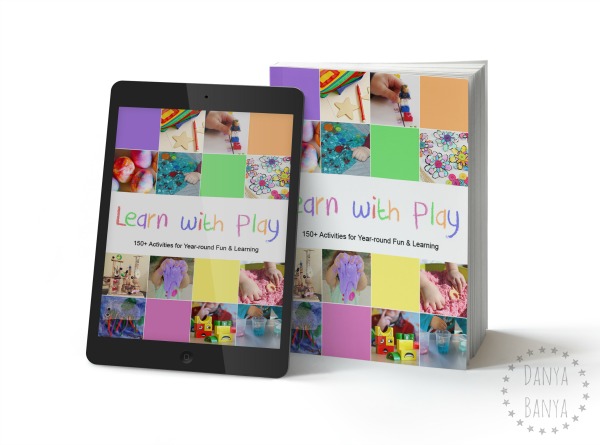 With loads of activity suggestions for babies, toddlers, preschoolers and kindergarteners, I reckon this would make a great baby-shower or first birthday present. Fun ideas for years and years!
To buy now, click to choose either the physical printed book, the Kindle edition, or the downloadable ebook.
Or check out our new shop for more fun and creative gift ideas.
xx Danya
PS: If you do happen to get yourself a copy – fist bump, and thank you!! Could I ask another HUGE favour? Would you mind reviewing it on Amazon for me, pretty please? Honest reviews are awesome, they don't have to be long, even two word reviews really help with a book launch like this, so if you could spare a minute to let Amazon know you liked it, I'd really appreciate it. Thanks so much!!
* This post contains affiliate link(s). An affiliate link means I may earn referral fees or commissions if you make a purchase through my link, without any extra cost to you. It helps to keep this little blog afloat. Thanks for your support.