Let's do brunch!
A Bloggers Brunch to be specific. An opportunity to enjoy the Winter sunshine at Sydney's Centennial Park, mingle with a few blog-friendly brands (hopefully teeing up a few giveaways for you!), and catch up with blogging friends old and new.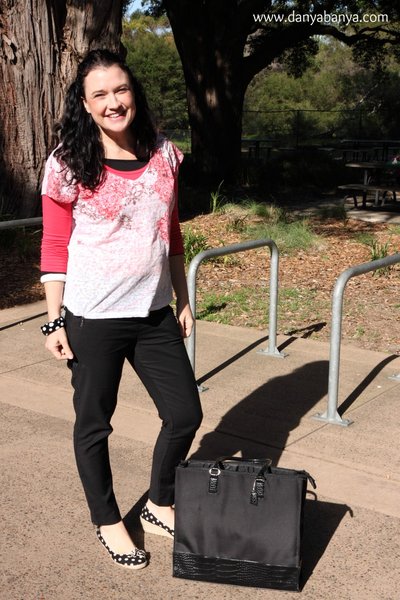 Now, I'm not a fashion blogger (!), but what the heck – here's what I wore…
T-Shirt: Katies
Orange layer top: TOPT Fashion
Black layer top: Teaberry
Pants: Glassons
Shoes: Kazui
Bangles: the black and white one was a hand-me-down from my 16 year old SIL. The white one – ummm, I think it was from Melbourne?
Bag: remnant of my previous life as a sales rep.
And would you like to meet a few of my blogging buddies?



Top: Kim-Marie from Kimba Likes & Jodi from Mummyhood101 – love the red hair!
Middle: Catherine from Cup of Tea and a Blog & Grace from With Some Grace
Bottom: Ness from One Perfect Day, Pauline from Lessons Learnt Journal and Salz from Salz Dummy Spit
I had a lovely time. With JJ was in preschool and Bee asleep in the car, it was a rare opportunity for me to be mingle childlessly. (And don't worry, Bee wasn't asleep in the car alone. Mr Banya got through a few chapters of his book waiting for her to wake up.)
Afterwards Mr Banya, Bee and I went for a stroll through Centennial Park. It was such a glorious Winter's day. Bee shouted DUH! (duck) at the geese. Close enough for a 10 month old I say. 🙂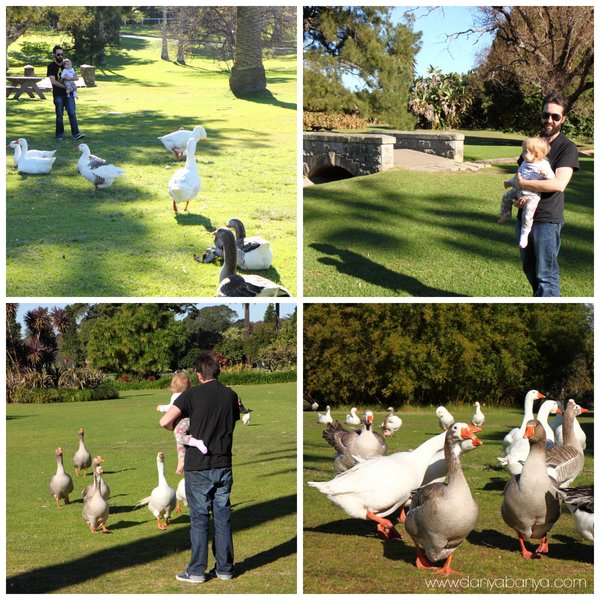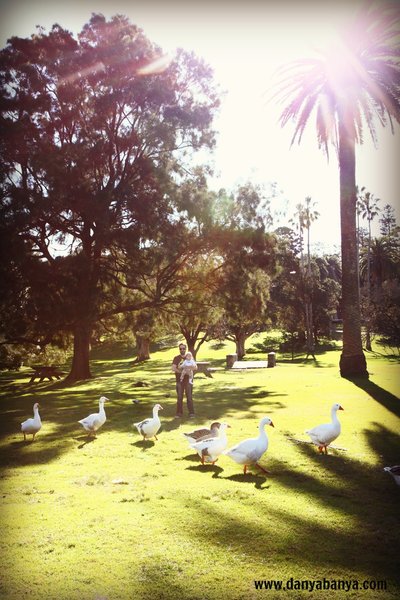 What a glorious day!
xx Danya
PS: If you are a blogger and want an invite to the next Bloggers Brunch, then you need to enter your details here. #notsponsored