Make a moveable Very Hungry Caterpillar from TP rolls! Fun spring craft activity for kids.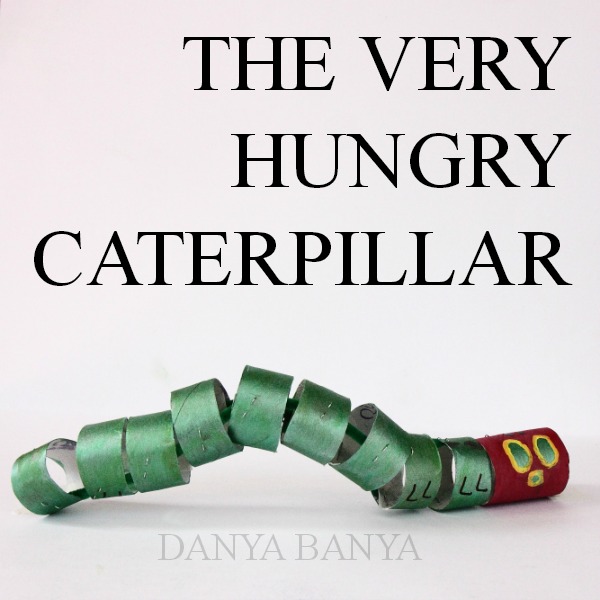 Have you read The Very Hungry Caterpillar
by Eric Carle? Surely everyone has, haven't they? It's a wonderful, classic book for toddlers and preschoolers that I highly recommend.
Here's a fun way to make your very own moveable little caterpillar to go along with the story.
You'll need:
Cardboard rolls (I used toilet paper rolls, but you could also the cardboard tubes from the inside of paper towel or gift wrap).
Scissors
Paint & brushes
Pipecleaners
Stapler & tape
Marker
Begin by cutting the cardboard rolls into lots of small sections for the body, and a slightly bigger section for the head. Paint using bold colours and large brush strokes to mimic Eric Carle's illustrations.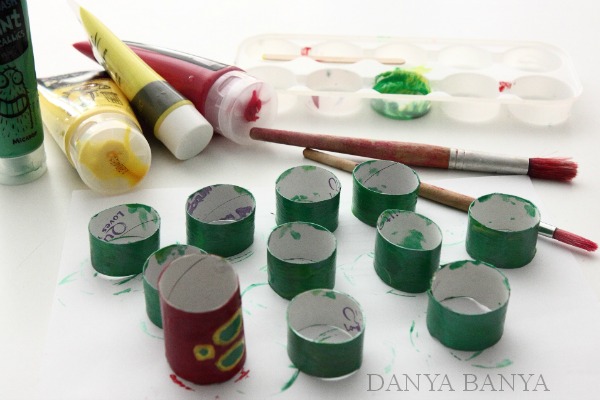 Then attach the pipecleaners to the insides of the tubes with tape, staples (or both).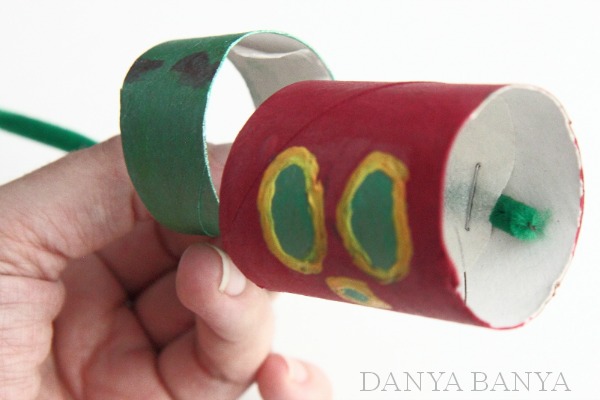 And lastly draw on antennae and some feet with a black permanent marker.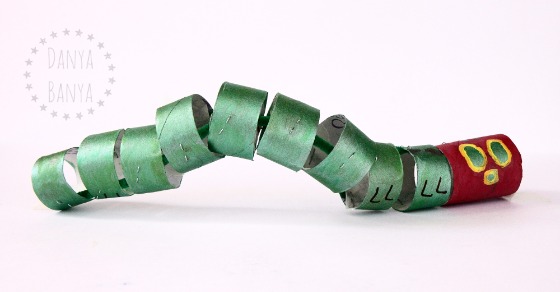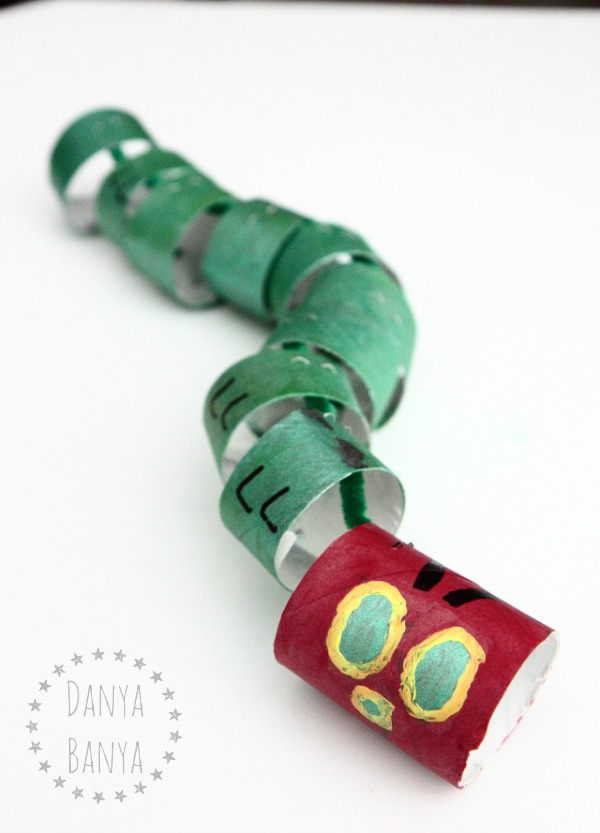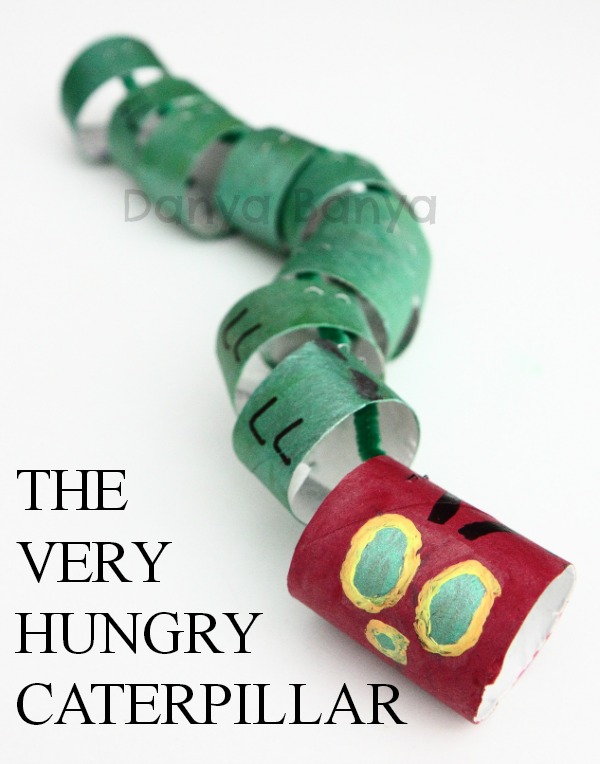 And that's it! A cute little toy to go along with a great book
, and a great kids craft for spring. Props like this are a great way to incorporate kid literature into everyday play. Our very hungry caterpillar has been seen eating it's way through our toy food collection, one apple, two pears, and three plums at a time.
I believe this would be a great craft idea for preschoolers. I say *believe* because MY preschooler declined to make one. She has a wonderfully stubborn head on her shoulders! Apparently she had a different Very Hungry Caterpillar (or should I say Wing-Shaped Attapillar) art project in mind instead. Both of these projects are listed on my new Arts & Crafts for Kids page, which is an easy way to check out all the arty crafty things that we've been up to. We *may*  have a slight obsession with toilet paper roll crafts (like these ones…)
Or follow us on Pinterest for even more ideas!
Follow Danya Banya's board Loo (and other Cardboard) Rolls! on Pinterest.
xx Danya
* This post contains Amazon affiliate links. An affiliate link means I may earn commission if you make a purchase through my link, without any extra cost to you. It helps to keep this little blog afloat. Thanks for your support.