How to make a set of Holly the Christmas Fairy Rainbow Magic dolls for Christmas-themed imaginative play.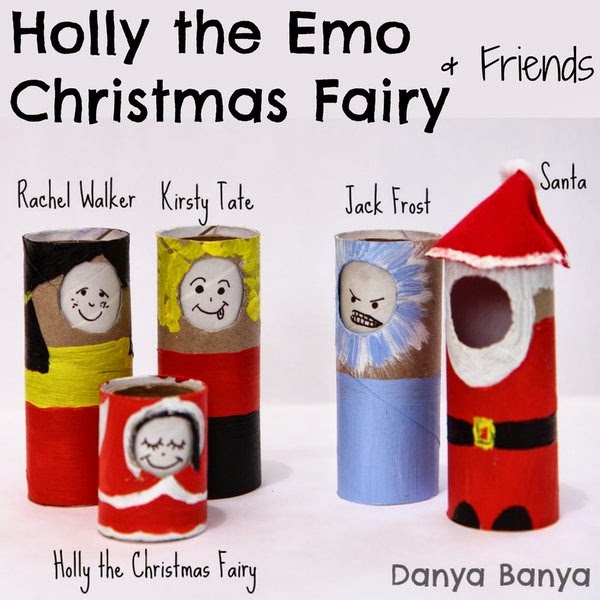 OK, so here's the thing. My 3.5 year old daughter JJ is obsessed with the Rainbow Magic books by Daisy Meadows. Have you heard of them? Apparently they're the most read books in the UK (!) and they all follow the same formula. The two protagonists, Rachel Walker and Kirsty Tate, are young girls who are secretly friends with the fairies, and go on adventures to help the fairies to recover magical items that the mean old Jack Frost has stolen. Each book revolves around Rachel and Kirsty helping a different fairy recover a different stolen item.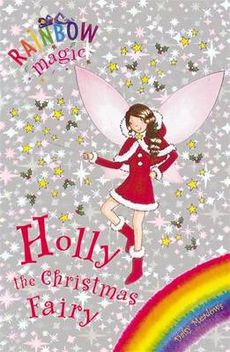 We would have read about a hundred of them by now. Some of them several times. Seriously. I'm not quite sure that Daisy was aiming at the preschooler target market, but nevertheless she's succeeded. JJ is hooked. And so this new set of TP roll dolls is dedicated to JJ, who wishes fervently that she could be friends with the fairies too.
How to make a set of Rainbow Magic toilet paper roll dolls
To make our doll outfits, I cut out a circle where the face would be, and then hand painted the rest of the toilet paper rolls with acrylic paint. Acrylic paint really is the best paint to use for this – the colours are bright, it is easy to apply and quick to dry. It also provides some protection to the cardboard which makes it more durable for play.
For the fairy doll, I just cut the toilet paper roll so that it is half size.
To make the facial expressions, see our earlier post with a full tutorial on how to make "emo dolls".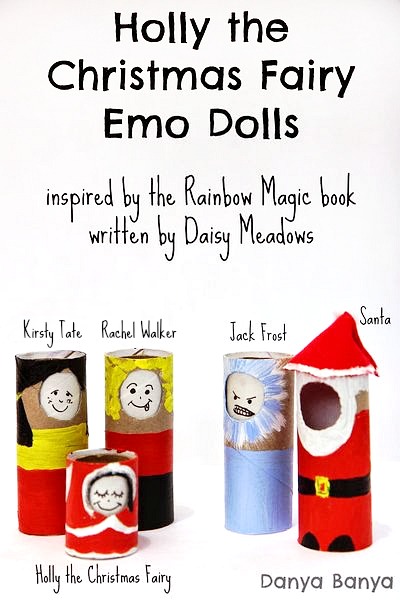 I chose the Holly the Christmas Fairy story for this particular set of dolls, partly because that is the book we are reading right now, and partly because I'd already made the Santa doll who (spoiler alert) also features in the Holly story…
We've now got more Emo Doll 'outfits' than we have inner rolls with the facial expressions. This is making JJ swap the inner rolls around, which is actually prompting more expression changes during her play. Accidental win!
We have lots of more fun Christmas activities for kids here. In particular, you might like:
You might also like to follow our Merry Christmas and Toilet Paper Rolls boards on Pinterest.
And, of course, you can always subscribe to our newsletter. We would love to have you join us!
xx Danya