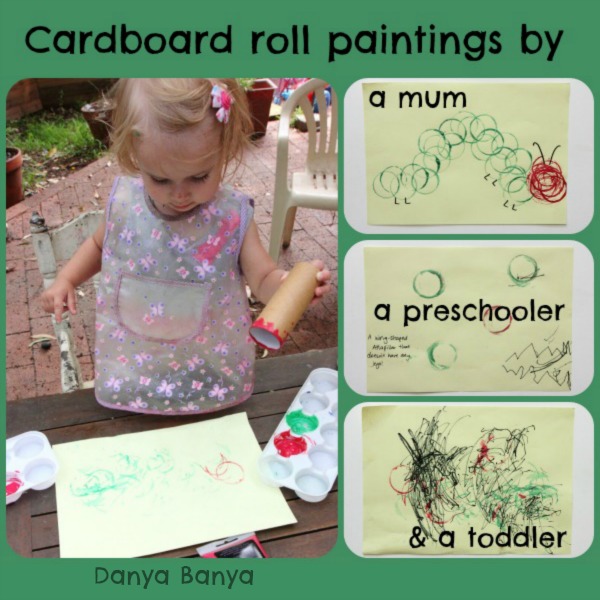 Remember the Very Hungry Caterpillar toy that I made out of toilet paper rolls the other day that JJ didn't want to make? Well, I thought I would try a different tack – so I suggested we paint a Very Hungry Caterpillar using the cardboard rolls instead of a paintbrush.
JJ (3 years and 9 months) loves to paint, especially if it involves painting with some kind of twist, so she was jumped at the painting with toilet paper rolls idea.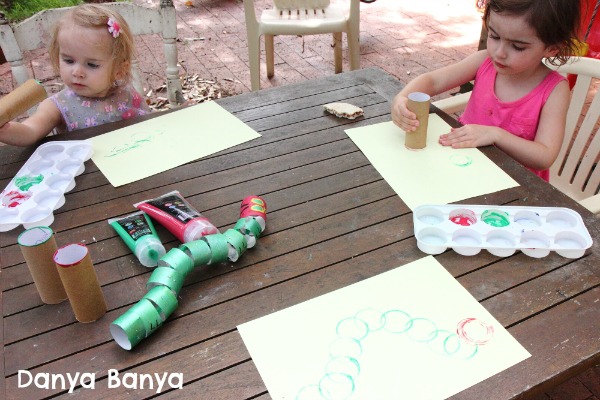 I like to paint alongside the kids. It allows me to show them new techniques, without overly directing or correcting their own creative process. On this occasion I painted what I reckon (IMHO) is a reasonably respectable interpretation of The Very Hungry Caterpillar. It ended up looking like this.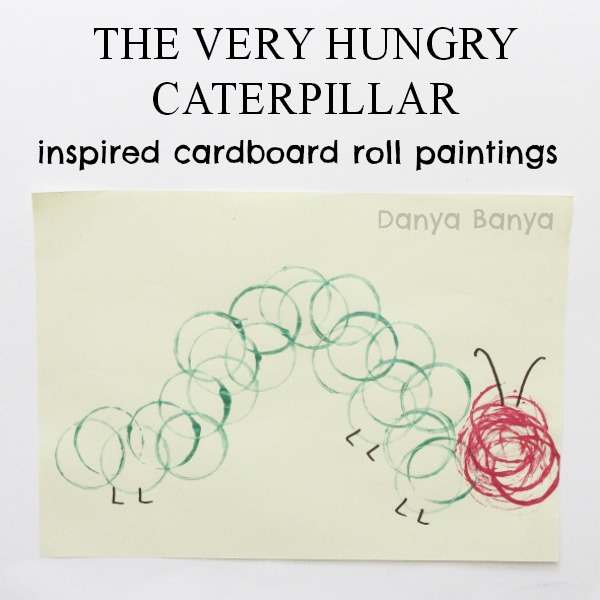 Bee went for a more abstract creation. She had an absolute blast, first with the painting, and then drawing with the markers. For 18 months, she is such a creative soul!
Whilst I don't think Bee was intentionally painting and drawing anything in particular, she was certainly copying technique. Art is such an awesome activity for toddlers. There is immediate cause and effect. Learning to hold a cardboard tube or marker is all great fine motor skills practice for this age group.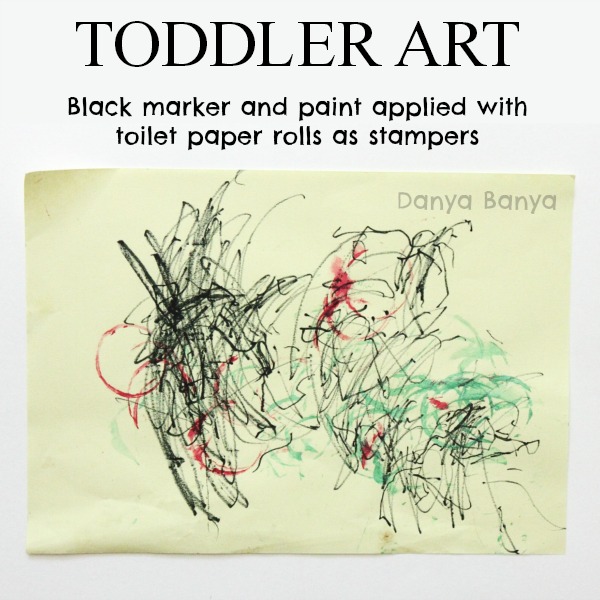 JJ declared that she wasn't painting a Very Hungry Caterpillar after all. She was painting a Wing-Shaped Attapillar. She spent a lot more time imagining the characteristics of her Wing-Shaped Attapillar than she did actually painting. She decided it didn't need feet drawn on, as it would slide along the ground instead.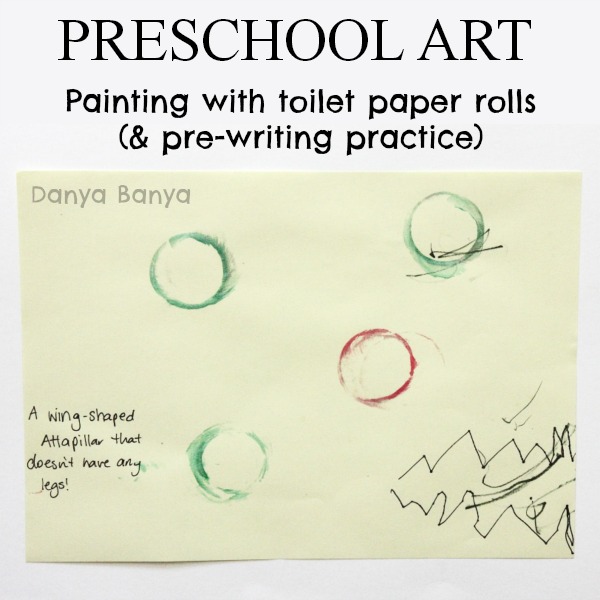 I asked if she wanted to write 'Wing-Shaped Attapillar' on her painting, but she said that she didn't know how to write yet. So instead she dictated to me what she wanted to have written down. Then she then declared herself competent to write it down herself after all. Her 'writing' contained more intricate details about the Attapillar than what she had originally dictated. (Self-directed pre-writing practice for the win!)
xx Danya
In case you missed it, you might also want to check out my The Very Hungry Caterpillar craft, or if you like painting without brushes, here's a painting we made using vehicles instead.