How to make natural seedpod and gumnut ornaments for Christmas.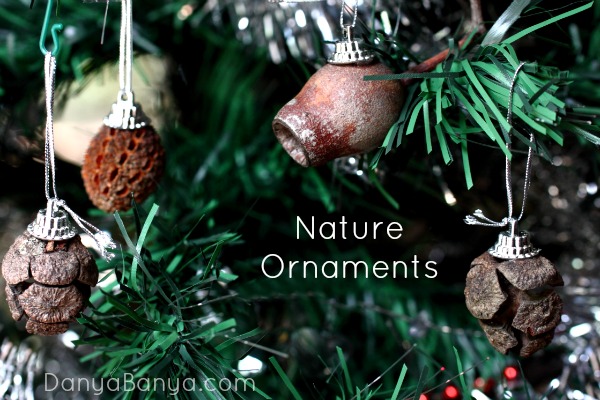 Do you remember all the beautiful gumnuts and seed pods that we used as nature's stampers to make patterns in play dough a few weeks back? Well, I kind of fell in love with them. And so I turned them into DIY Nature Ornaments for our Christmas tree.
How to make Nature Christmas Ornaments
It seems too simple an idea to write up a whole post, but the photos are too beautiful not to share.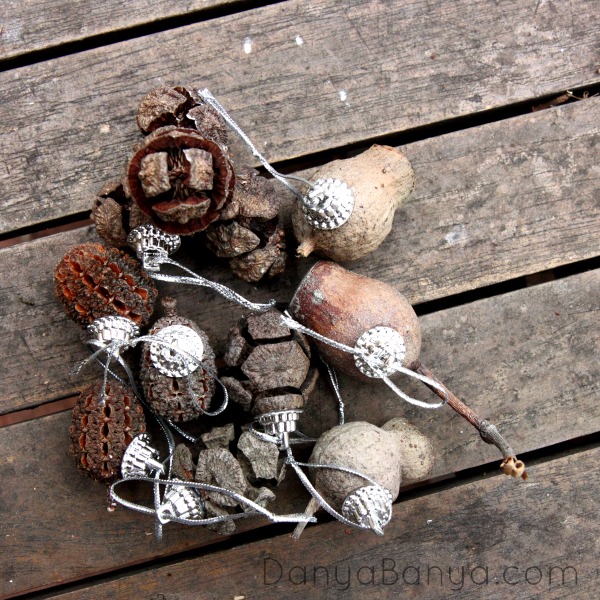 I made nine in total. The big round ones are definitely gum nuts, but I'm not 100% sure what the other two types of seed pods are called. Do you know, by any chance?
You could use any other large seed pod that you find in your local area, as long as it has a surface area suitable for gluing.
To turn them into Christmas tree decorations, I simply glued on an ornament top with Woodworkers PVA glue. Regular craft PVA glue would work fine as well, since the bond doesn't have to be that strong. I received my ornament tops (or whatever they are called) as a lovely hand-me-down from a friend, but I'm sure you could find them in most craft or haberdashery stores.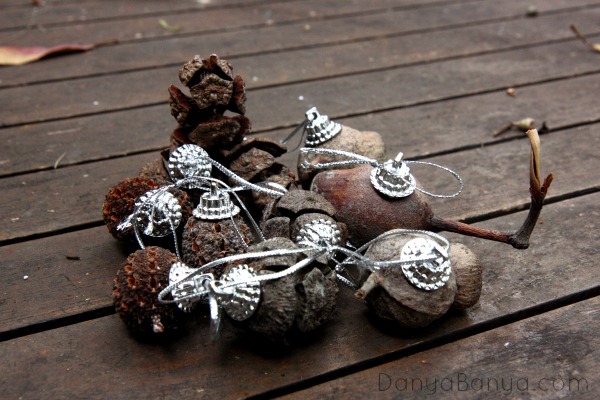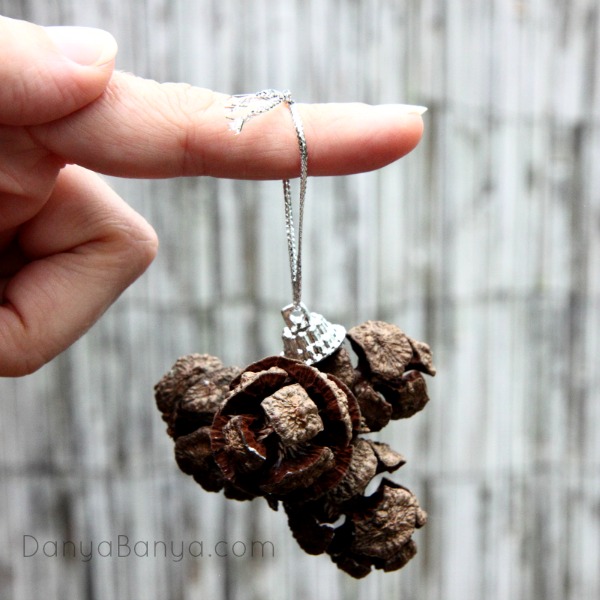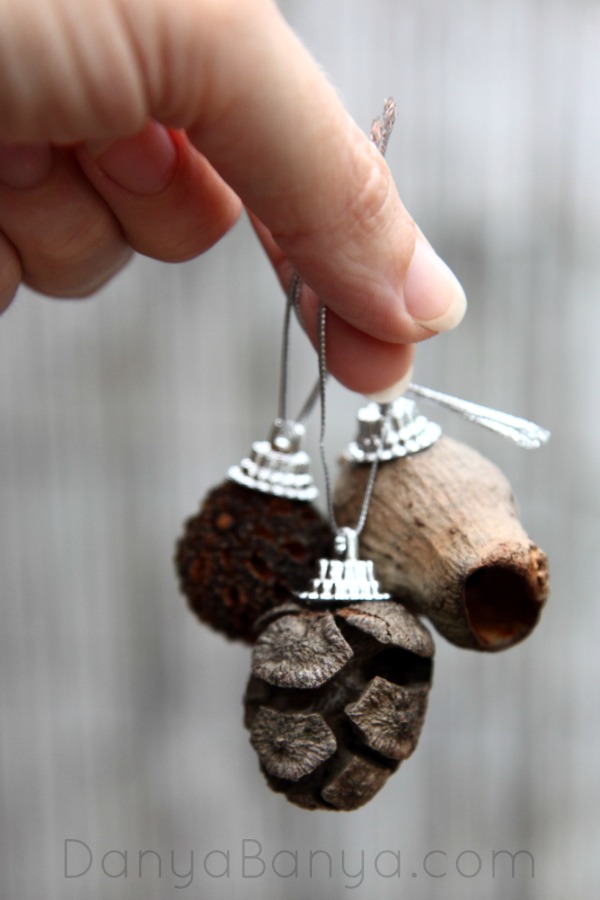 Would you like to see them up on our tree?
Before I do, I should mention that I adore, ever so much, real pine Christmas trees. They look and smell amazing! But this year, with a toddler and a new puppy who would both delight in either tipping it over, or spreading pine needles all around the house, we decided to use our fibre-optic tree instead. It feels a little odd to show you photos of nature ornaments on a fake tree, but that's just how we are rolling right now. 🙂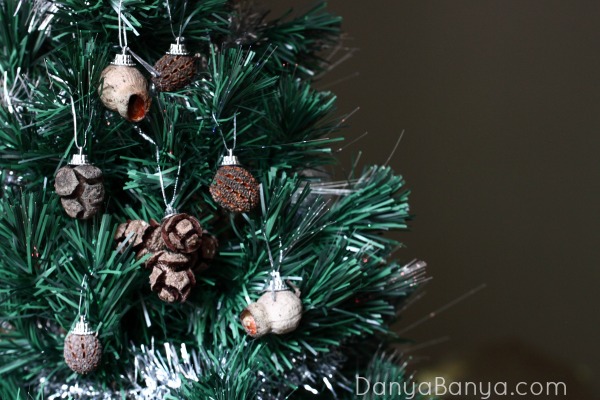 I still have a few more seed pods in the nature collection. Any ideas on what I could do with them? I'm thinking glitter, lots of glitter….
More Christmas Ideas
You can find all our Christmas Activities here, including:
You might also like to follow our Merry Christmas Pinterest board.
More Nature Ideas
You can find all our ideas for using natural items for art, craft and play here, including: