Four ways preschoolers can decorate baubles for some festive fine motor skill practise this Christmas.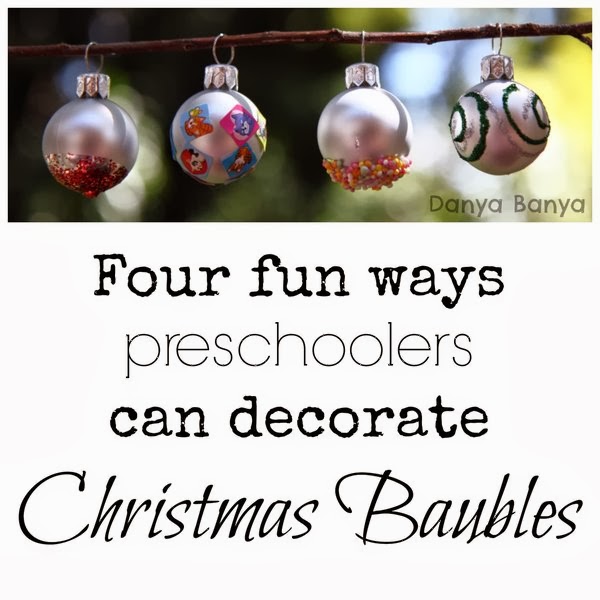 Preschool holidays are here! My daughter JJ (3.5 years old) and I had lots of fun adding a little homemade touch to our Christmas baubles…
4 Fun Ways To Decorate Christmas Baubles
1. Glitter glue


JJ always gets excited when we get out the glitter glue pens. She loves to squeeze, and they make fantastic swirls that will stay three dimensional if allowed to dry. (I confess to doing the green and silver one on the left, but JJ did the three on the right all by herself).

2. Glitter & glue

A slight variation in effect, but a huge variation in difficulty of the technique. For this method, JJ dipped the bauble into glue, and then sprinkled on the glitter. The dipping bit was easy enough, but she found holding the bauble in one hand and sprinkling with the other to be quite difficult. She clearly enjoyed this challenge however. and decorated several baubles using this technique. She used trial and error to experiment how far away from the bauble to shake to get the best effect.

3. Sprinkle Dipping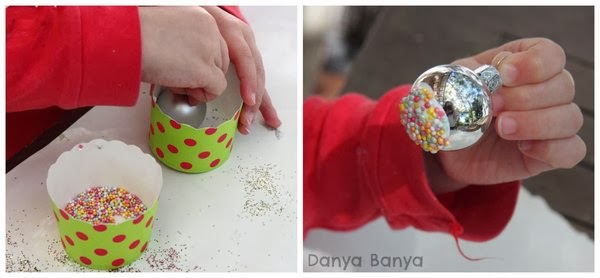 This time, she dipped the bauble into glue first, and then dipped it into sprinkles. I had to emphasise that she can't eat it however – she would have just loved to have a lick! JJ liked this one the best – crafting with sprinkles is hilarious!

4. Mini stickers
The last technique JJ used was sticking on mini stickers. Peeling off all those tiny stickers provides great fine motor skill and concentration practise!
And here are examples of each of four different techniques all lined up in a row.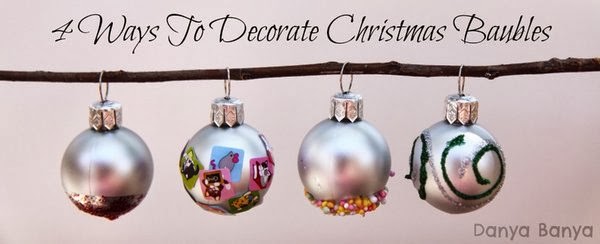 When all the baubles were decorated, they needed somewhere to dry. I thought you might like my improvised drying rack. 🙂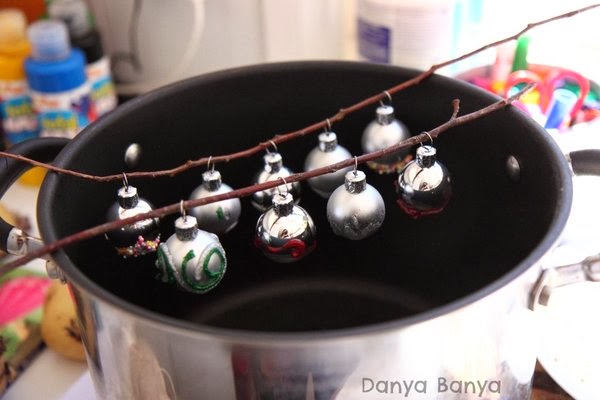 Add some silver string, and hang them from your tree!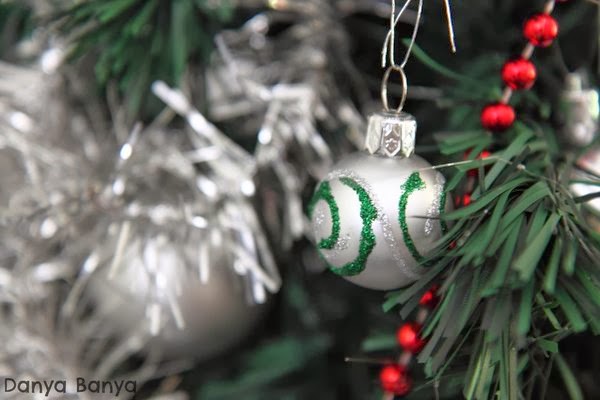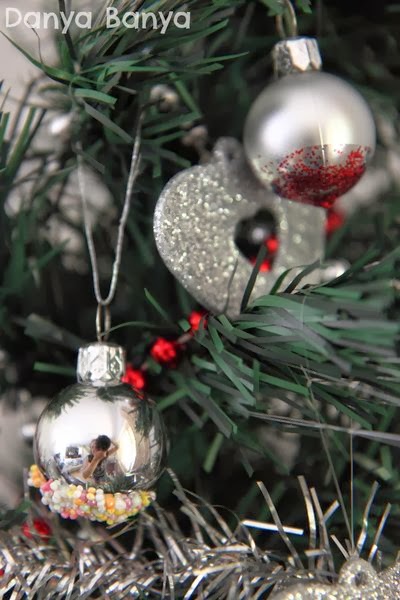 Pretty! I love Christmas. It's so shiny. 🙂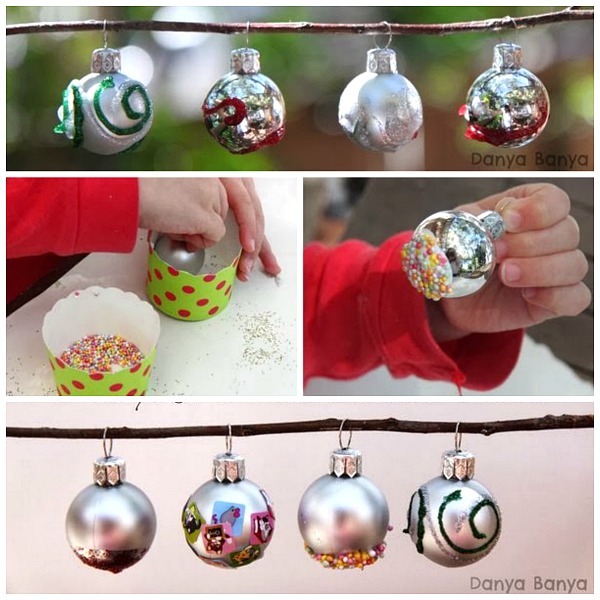 For more Christmas ideas, check out our Christmas Activities for Kids page. There's some fun ideas there for preschoolers, including:

We're adding new ideas all the time, so be sure to check back. You might also like to subscribe to our newsletter, to receive our latest ideas straight in your Inbox.
xx Danya