'Tis the season to be jolly… 
It's the time of year for giving, and I have a little gift for one of you! 
Good luck!
Have you heard of Photobox? They are an e-business that sells photo enlargements, canvas prints, photo calendars, that sort of thing.
When they asked if there was a photo that I'd like as a canvas print, I knew straight away which photo I'd choose.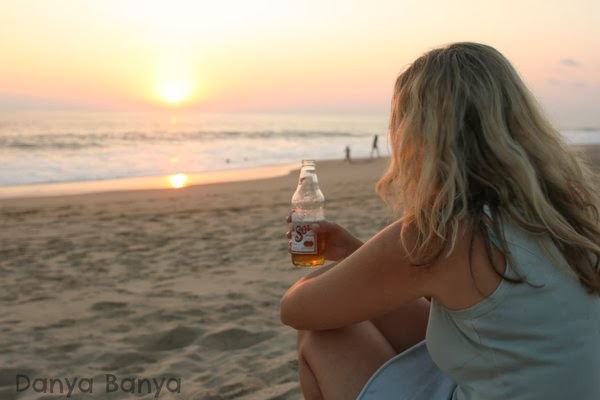 This one. It's my Happy Place.
It's now up on my kitchen wall, so I can escape there whenever the kids are doing my head in. Because, whilst I love them to pieces, they do drive me cray cray crazy sometimes.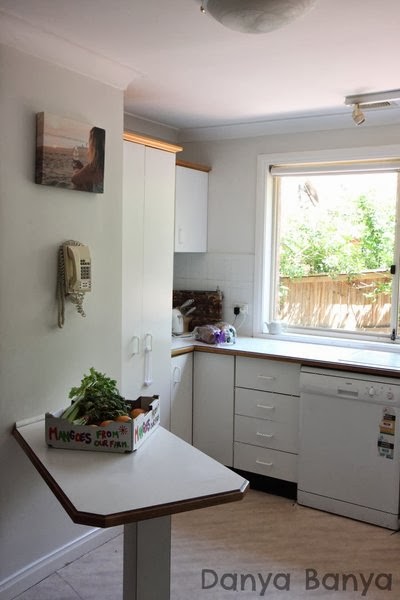 The wrap around effect is optional, but personally I think it's the best bit.

But hang on, back up, I should probably tell you the story behind this photo first.
Back in April 2008, Mr Banya and I quit our jobs, flew to LA, and bought a campervan called Daisy. For the next nine months, Daisy took us all around North America. From the West Coast of the USA up to the Canadian Rockies, across the US prairielands, up into Quebec, down the East Coast, along the Gulf of Mexico and back up the Pacific Coast.
This was a time when we were looking after ourselves. We hiked mountains. We cycled cities. We ate healthy food. We slept in. We read books. We went animal spotting at sunset. Or if we were coastal, we watched the sun set over water.
One of these days I'll tell you all about our trip, but nine months of travelling is a lot to squeeze into one little blog post. Here's a sprinkle of photos to give you the idea.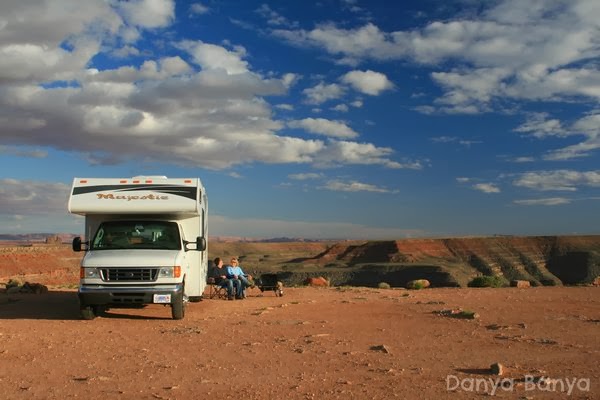 Free camping at Goose Neck State Park, Utah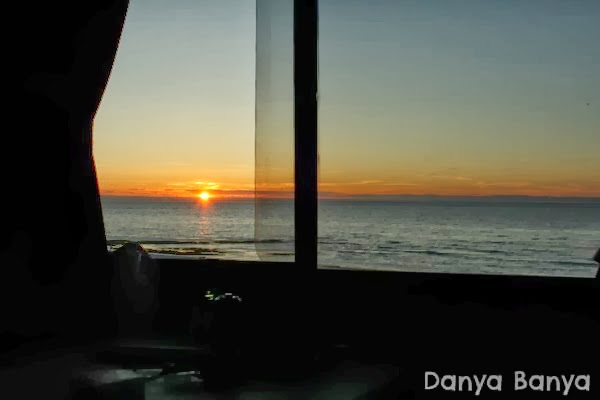 View from inside the campervan – sunset over St Lawrence River, Quebec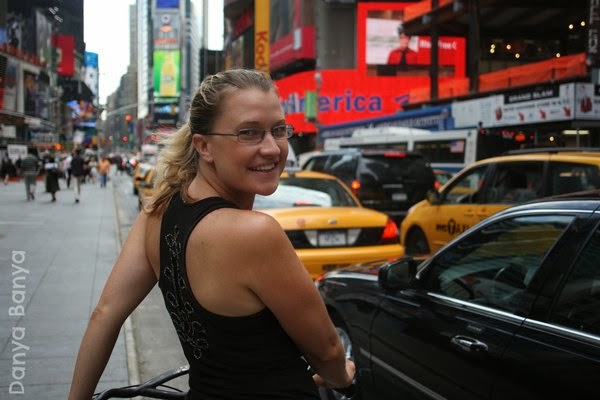 Feeling brave! Cycling down Broadway to Times Square, New York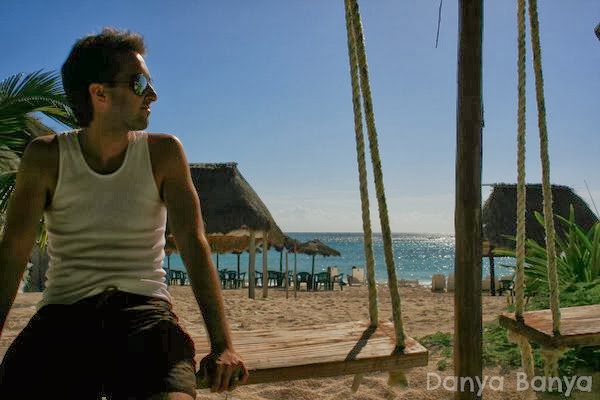 Beside campground at Costa Maya, Mexico
And so coming back to my Happy Place. That photo was taken just north of Acupulco, in a place called Pie de la Cuesta. We'd just enjoyed an afternoon cruising around a lake in a little tinny boat, swimming and playing with spider monkeys. A perfect memory…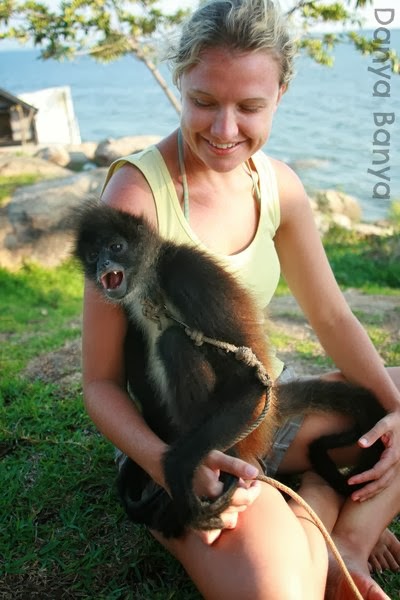 Playing with spider monkeys on an island in a lake near Pie de la Cuesta, Mexico
If you are interested in learning more about Photobox, pop on over to their website, Facebook page, Twitter, or you can follow their blog.
Would you like a chance to win a canvas print from Photobox too? Enter before New Years Eve to win!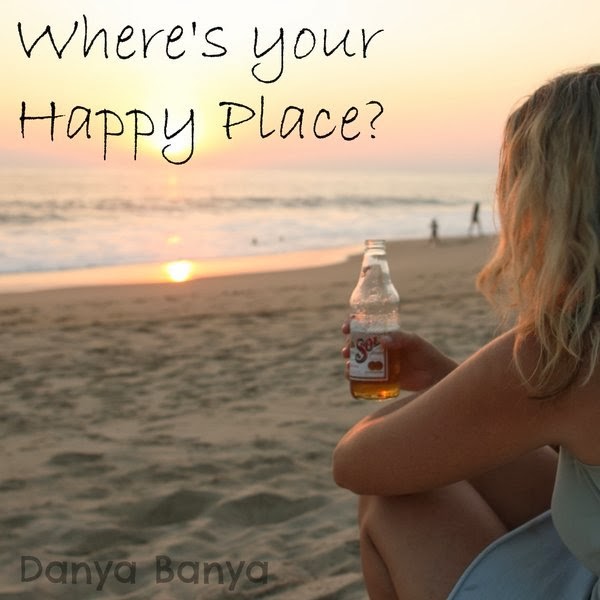 All you need to do is:
1. Like Danya Banya on Facebook or subscribe to Danya Banya via email.
2. Tell me where your Happy Place is in the comments below.
Terms & Conditions
1. One entry per person.
2. Giveaway open to Australian residents only.
3. Please include a link to your profile or supply a valid email address. Entries can also be emailed to danyabanya@gmail.com. No valid email, no entry. I need to have a way of contacting you to tell you if you've won! Don't worry, I won't spam you. 🙂
4. Closing date for entries is Tuesday 31st December 2013.
5. The prize is one Photobox Classic Canvas print 40.6cm x 30.5cm, valued at AUD$59.95 plus standard postage.
6. The competition is a game of skill and the response I deem most interesting or unusual wins. My decision is final.
7. The winner will be published on www.danyabanya.com and notified by email and will have one week to reply. If no response is received, the prize will automatically be forfeited and a new winner chosen.
8. Prize will be distributed by Photobox. Danya Banya takes no responsibility for loss or damage of the item.
Good luck!
xx
Danya
(This post is sponsored by Photobox. All opinions and travel pics are my own.)