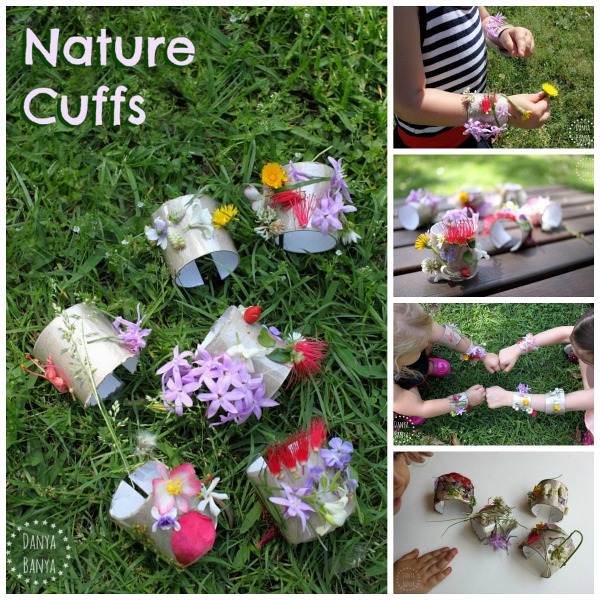 You know how I have tiny obsessions with using nature in our play, and upcycling toilet paper rolls? Well, this fun spring craft idea includes both!
We did this back in October, which is mid-Spring in Australia. The girls thought they looked like superhero cuffs – and had a wonderful time role playing being nature superheros for the afternoon!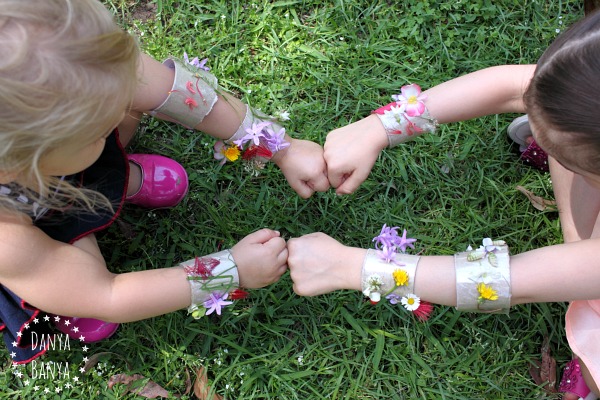 Nature cuffs like these are super easy to make
All you need is:
toilet paper rolls (or similar style cardboard rolls)
scissors
clear packing tape
knife (optional)
and nature!

Step 1: Cut each TP roll in half across the middle of the roll, and cut a slit along one side. (I used a knife for the first cut, but you could easily use scissors for both.) It doesn't need to be perfect.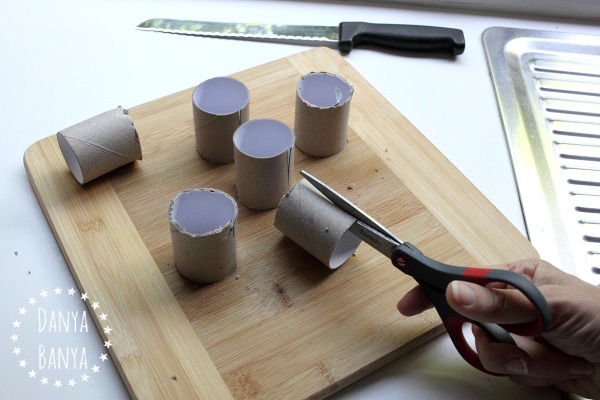 Step 2: Cut a piece of packing tape approximately 12cm (5 inches), and double it back on itself to make a loop, sticky side out. Stick this loop to the outside of a cut toilet paper roll. Repeat.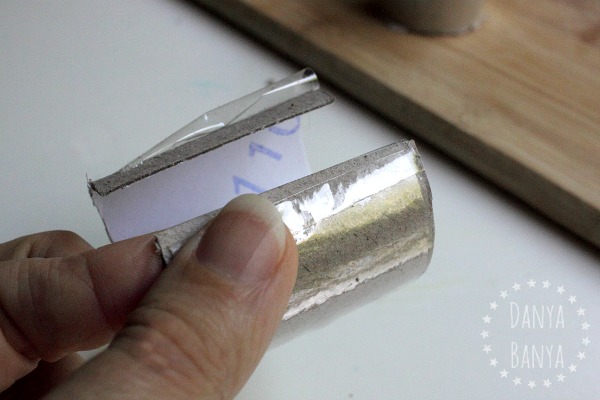 Step 3: Ask your kids to wear their 'blank' cuffs, and go on a walk to find some natural items to adorn them with!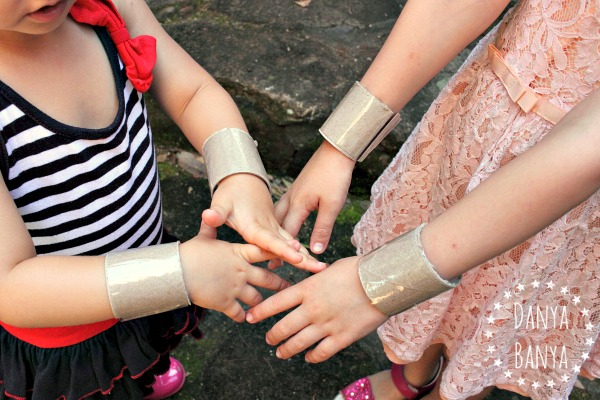 We went for a walk around our neighbourhood picking flowers as we went. We always follow these 'rules' whenever we gather natural items. The kids are quite adept at it now – only picking only small amounts as they go, making sure to leave plenty of flowers behind for the bees and for other people to enjoy.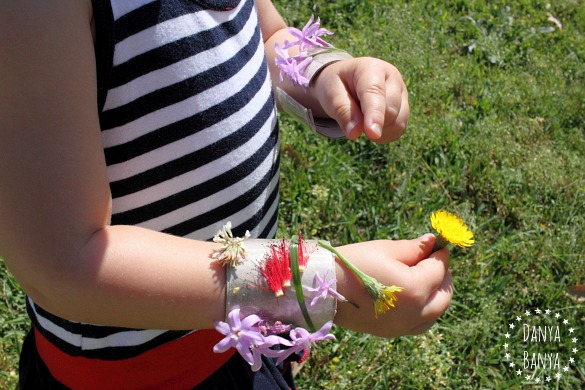 I spy some dandelions, clover flowers, bottlebrush, society garlic flowers, grass and grass seeds, African violets, and others!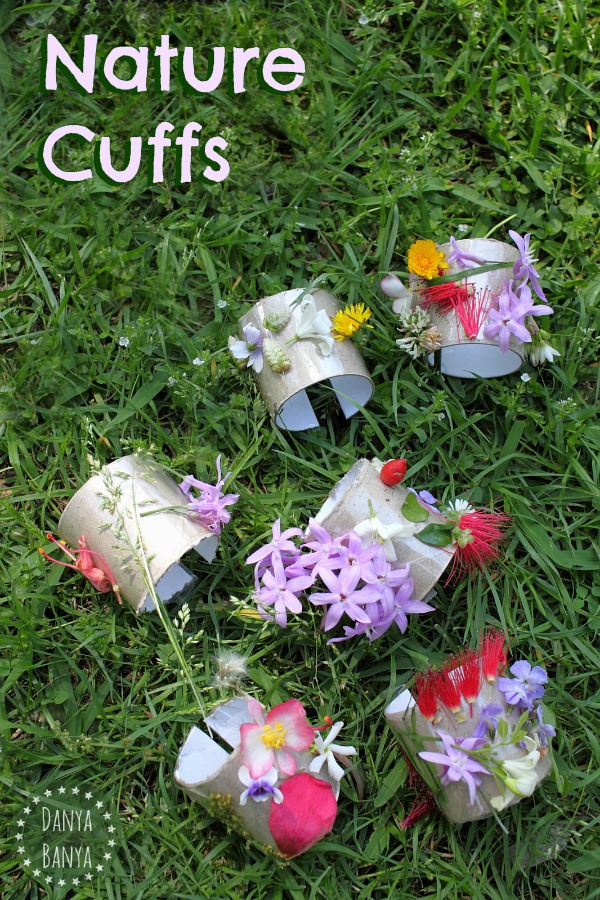 The kids really loved the treasure hunt aspect of searching for nature items to add, and it made for a really pleasant outdoor activity on a spring afternoon. And it was so easy – we'll be doing this again, for sure!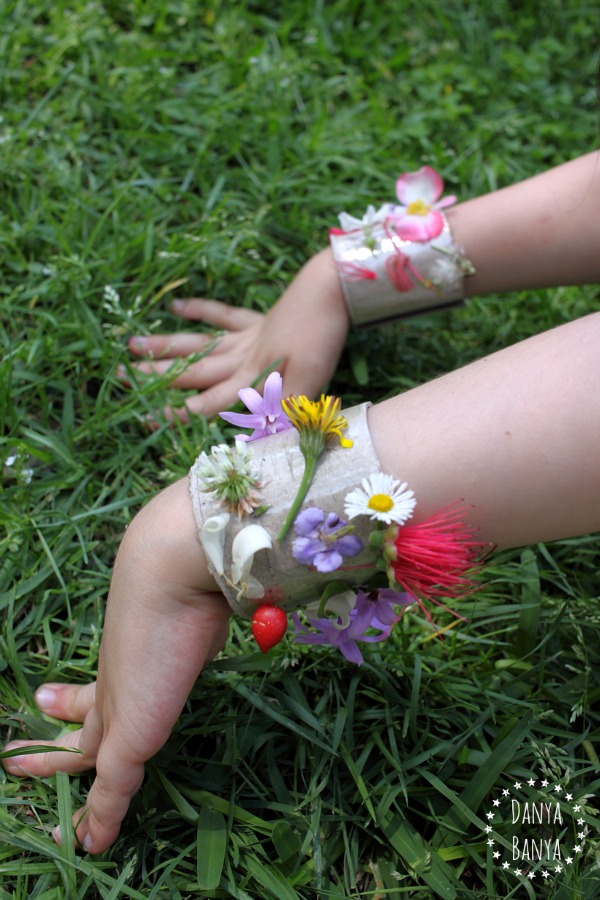 They turned out so well, that I may have taken about 100 photos!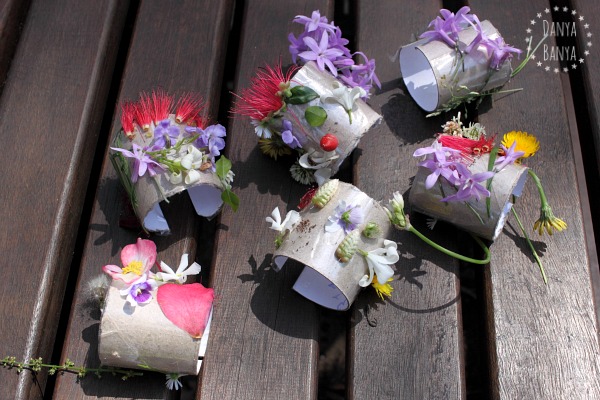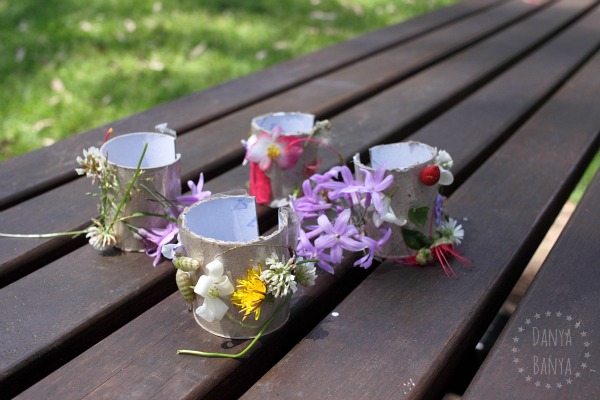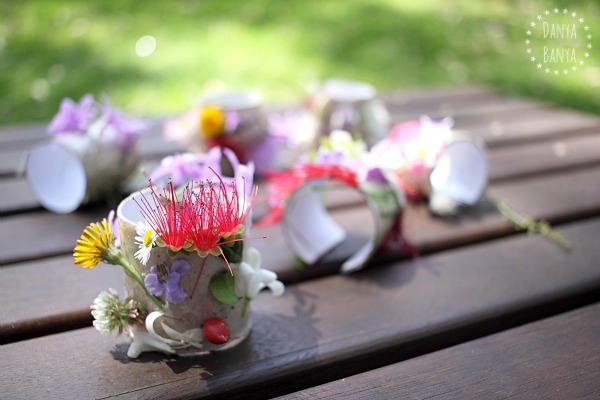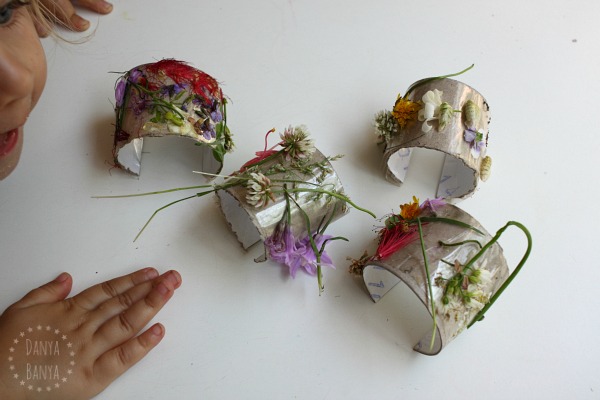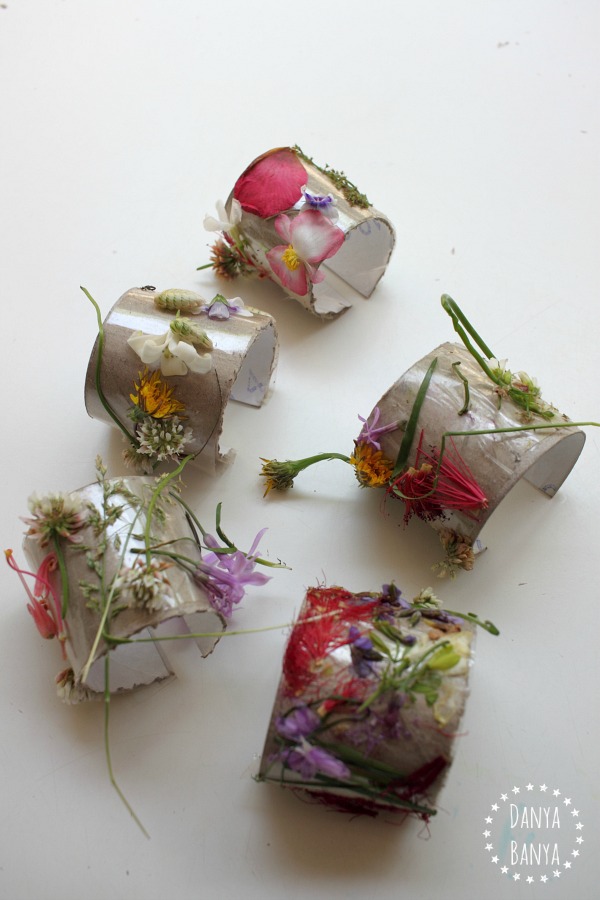 Of course, given that they are adorned with natural materials, these nature cuffs won't last more than a day or two (and you can see they were starting to wilt already by the time we got home). But it's the act of gathering that is the true joy here, so you can always have fun making some more another time.
If you're after more ideas like this, be sure to check out all our: