I was just looking back through some old photos, and look what I found! I'm going to call it Ocean Dough: ocean-themed play dough when JJ was about 3.5 years old, and super obsessed with Octonauts related activities and anything under the sea. (She still is, really….)
I'm obsessed with that little chubby hand…. and those big brown eyes….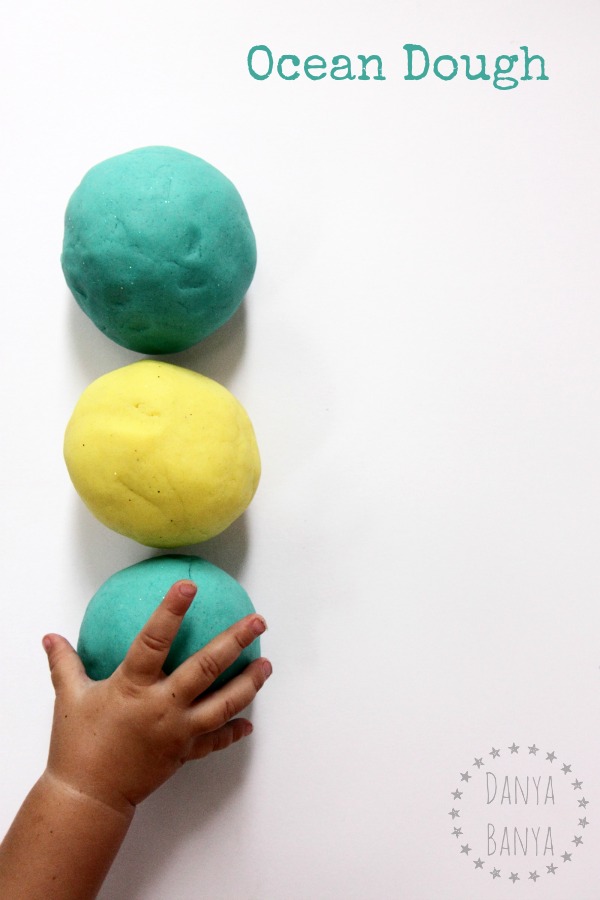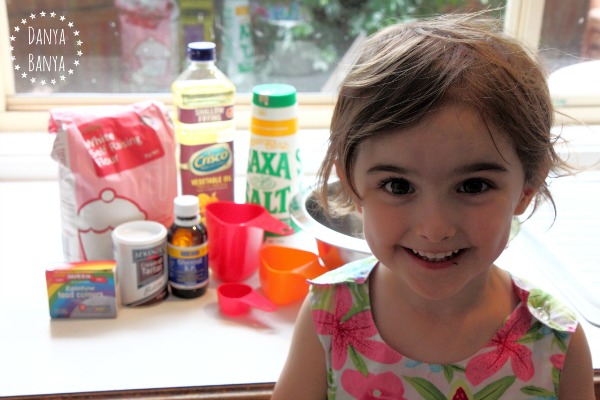 We used this recipe from The Imagination Tree, adding blue and yellow food colouring, and kneading while still hot until it reached a smooth texture. (Don't cut the kneading time short – it makes a big difference).

Then set it out, with a wave rolling pin (if you have one) and a tub of sea creatures, and play!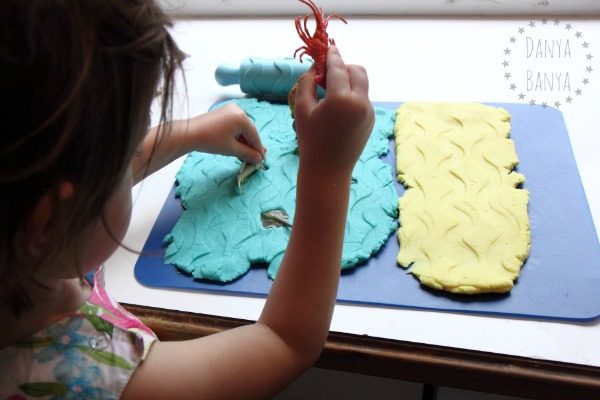 Our sea creatures look similar to these (affiliate link).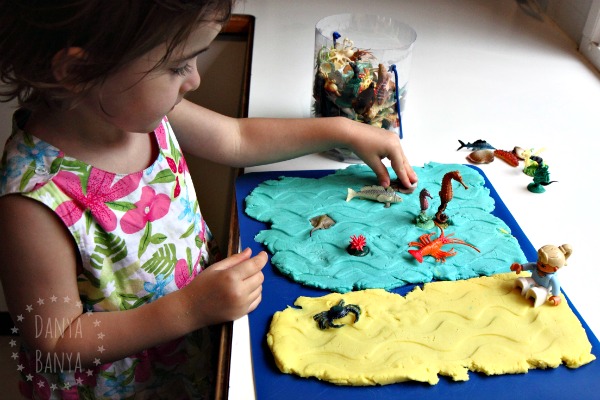 The yellow playdough sand makes for a nice beach scene – perfect for little penguins to nest on or crabs to scuttle in and out of the water.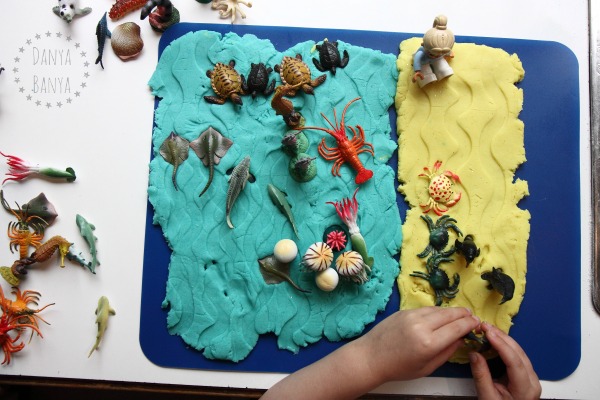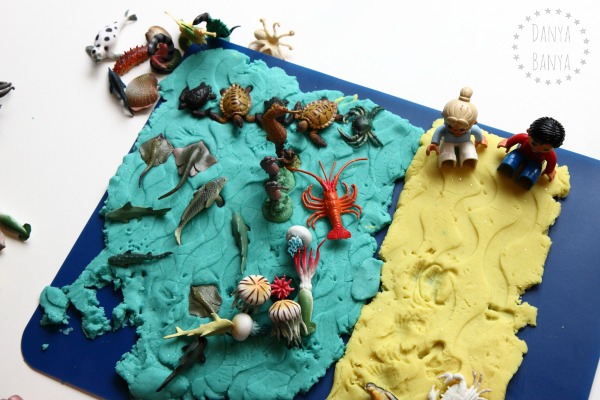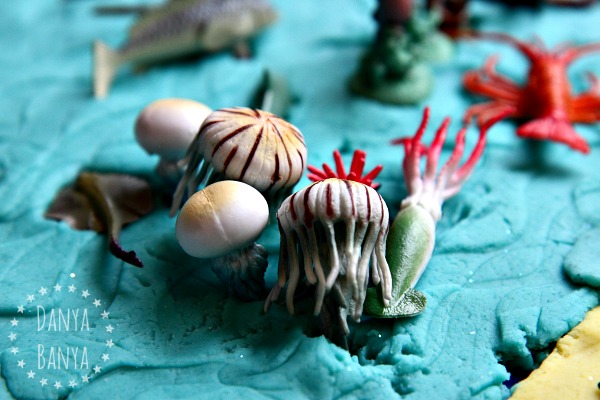 A fun afternoon of ocean small world imaginative play….
Makes me keen to whip up a new batch of homemade play dough tomorrow!
For more ocean and under the sea theme:
Or for more DIY play dough ideas:
xx Danya
* This post contains affiliate link(s). An affiliate link means I may earn advertising / referral fees if you make a purchase through my link, without any extra cost to you. It helps to keep this little blog afloat. Thanks for your support.