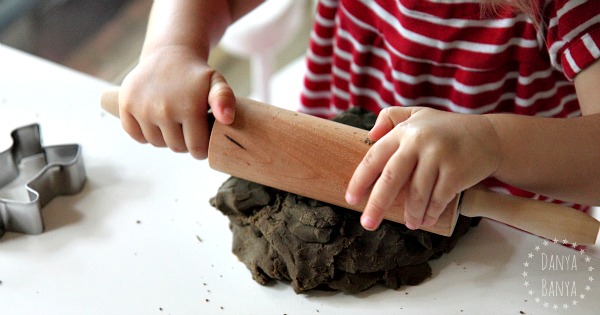 I just stumbled across these photos of gingerbread play dough that I made for the kids this time last year, and thought that it was a cute accompaniment to the candy cane play dough that we made a few weeks ago, and the play snow that we made the year before. (It seems I've inadvertently started an annual Christmas-themed sensory play dough series…)
This play dough was made using my favourite no cook play dough recipe (from The Imagination Tree), adding a mix of food colours to achieve a dark brown colour. I think, from memory, that I added ground ginger and ground cinnamon as well to make it scented.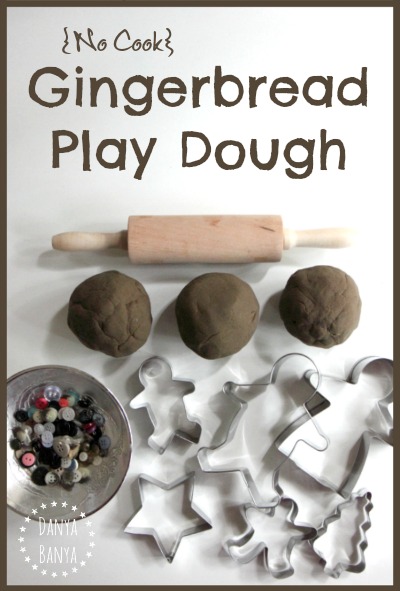 I set it out with gingerbread people cookie cutters, Christmas tree and star cookie cutters, random buttons and a rolling pin, and invited the girls (JJ, 4 years old and Bee, 2 years old) to play.
And here's what they came up with…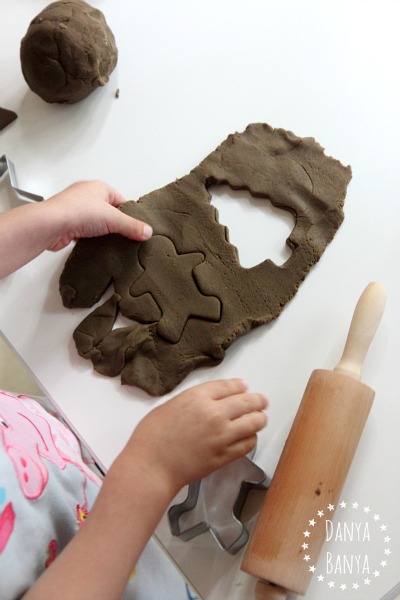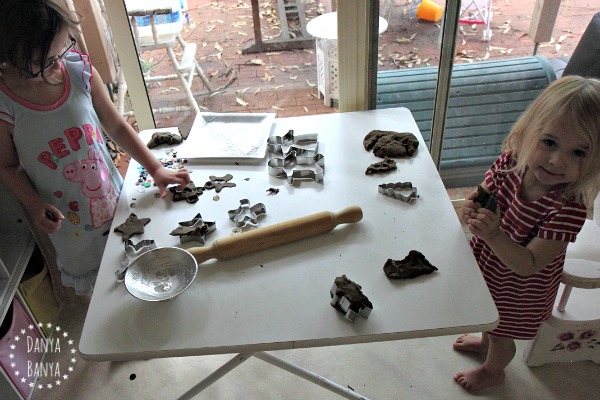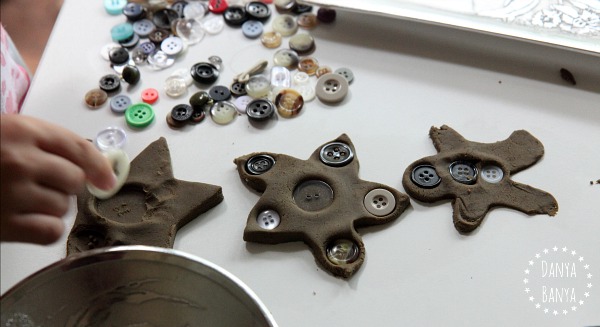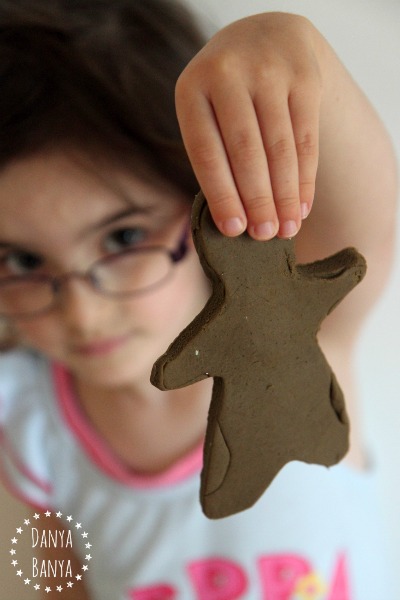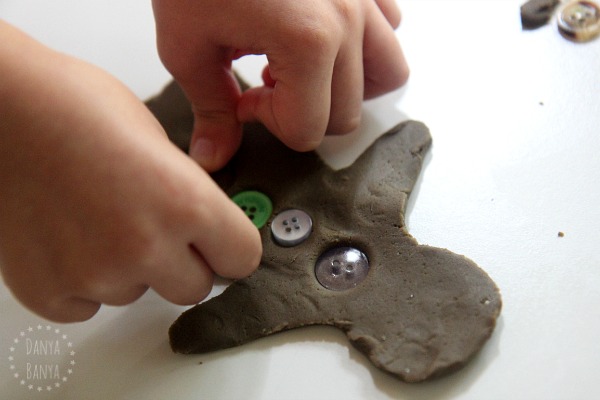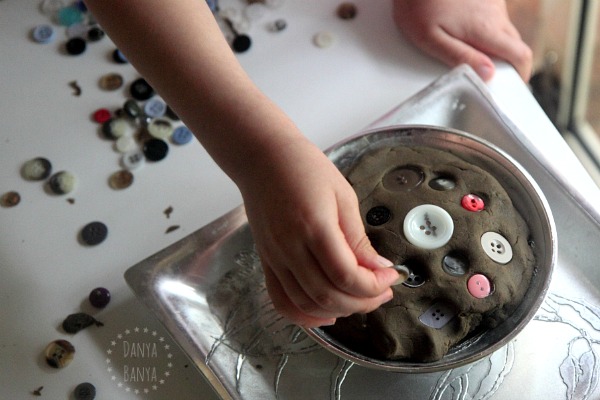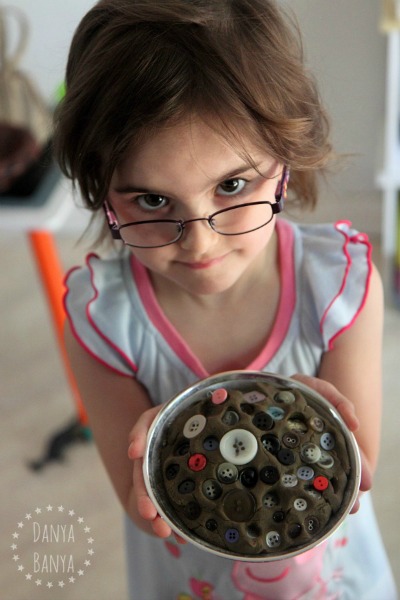 They made gingerbread people, gingerbread stars, and a gingerbread pudding, all decorated lovingly with buttons. But the best bit for me, is looking back and seeing their little faces and their little hands, one year younger…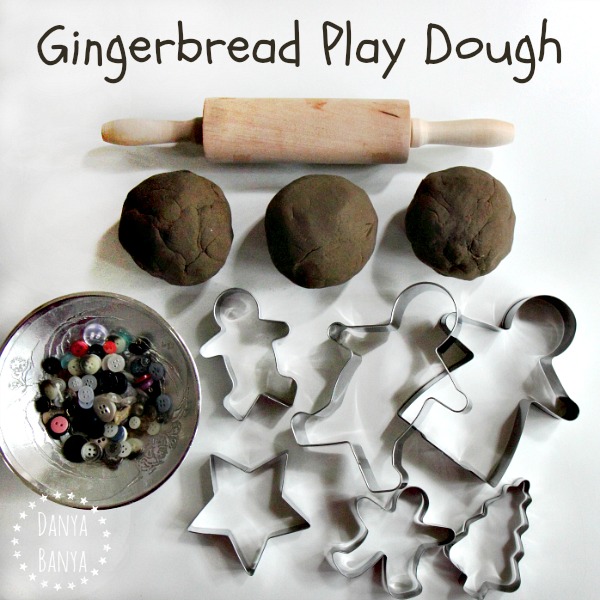 Check out our Christmas archives for more Christmas art, craft and play ideas. (We somehow seem to have done a bunch over the years!) In particular, you might like:
We also have lots of other homemade playdough ideas, including:
And you can always subscribe to our newsletter to receive all our latest activities, straight in your Inbox!
xx Danya