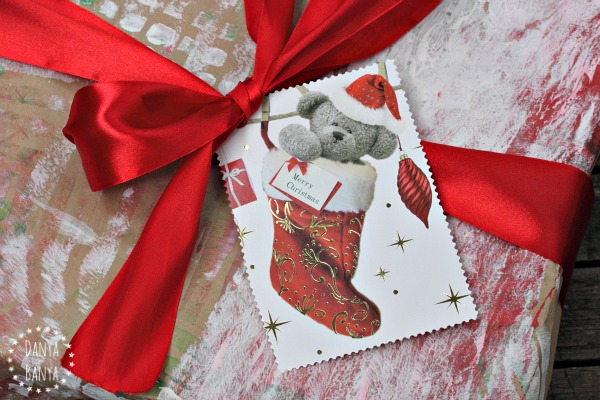 I haven't bought Christmas gift tags in years – I usually upcycle old Christmas cards to make our own eco and budget friendly gift tags instead. It's easy peasy! Here's one from last year.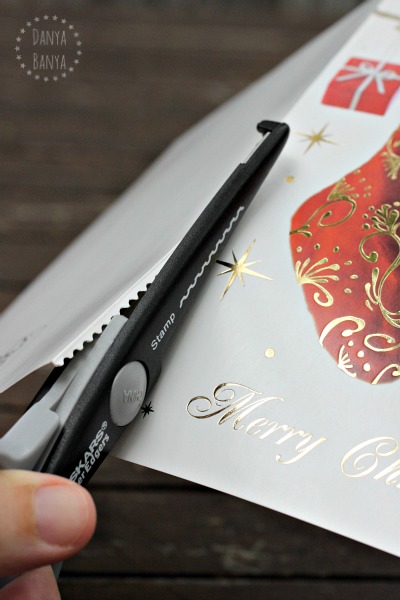 I use decorative scissors to cut around the image on the front. Then I use a single hole punch to make a hole in the corner.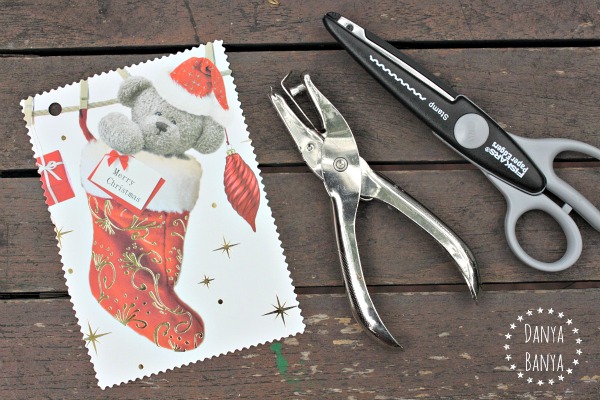 Tie it on with a nice ribbon, and write a Merry Christmas message on the other side.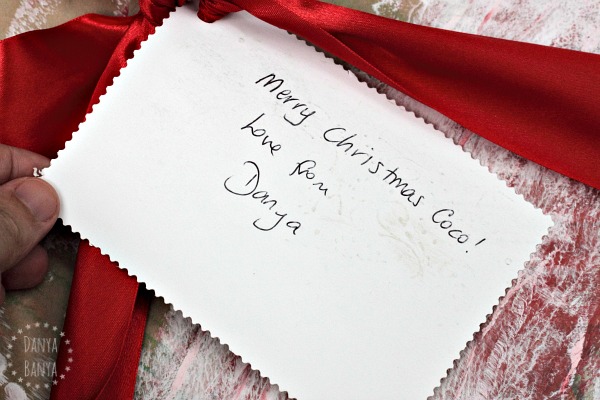 We've developed such a reputation for our upcycled gift wrapping antics, that our friends and relatives have started bringing their old cards over for us to re-use. There are some really beautiful ones in our collection at the moment, I can't wait to turn them into gift cards again this year!
For more gift wrapping ideas, you might also like:
Happy wrapping, and Merry Christmas everyone!
xx Danya