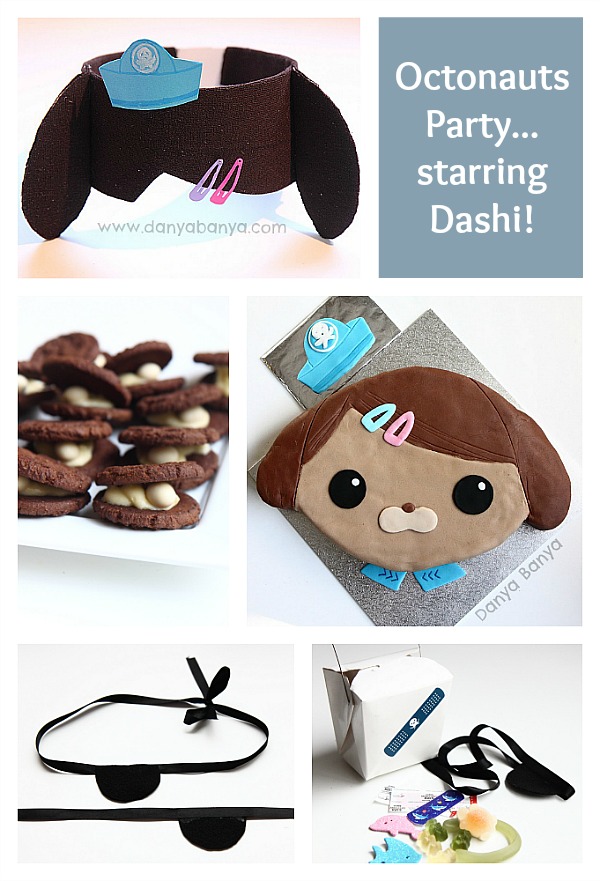 Happy birthday JJ! My sweet little girl turned four this week. She asked for an Octonauts party, starring Dashi of course!
Since most of JJ's friends attend her preschool, we decided to hold her party at the preschool's playground after preschool one afternoon. In some respects, this made hosting a party so easy! It meant we were able to save our house from a preschooler avalanche, the playground was perfectly suited for a large group so we could invite her whole class, and all the guests arrived on time! It did also mean however, that I only had 15 minutes of set up time. Makes it slightly tricky! Luckily I was able to put together all of these aspects beforehand, and pull off a pretty awesome Dashi party for my little Octonauts fan. Here's how we did it:
Dashi Dress Up Costume
JJ loves dressing up, and so I made this Dashi mask (or would you call it a hat? or a wig?) as a surprise for her to wear at the party. She loved it!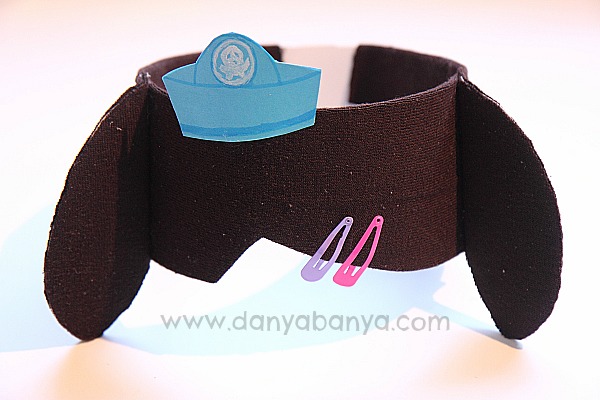 To make it, I used a crown that JJ had decorated and worn earlier that week, so I knew it was the right size. I cut off the spikes and hot glued on some cardboard cut to the shape of Dashi's fringe.



I cut cardboard ears, and covered all the pieces with the material from an old brown cardigan that was in my scrap fabric collection, and glued with PVC glue.

To make the hat, I pasted blue paper to cardboard and added some details with a blue marker and white acrylic paint, and then glued to the top of the hat. Pegs held all the individual elements together overnight until the glue set. Then I added a few hair clips, and JJ's Dashi mask was ready!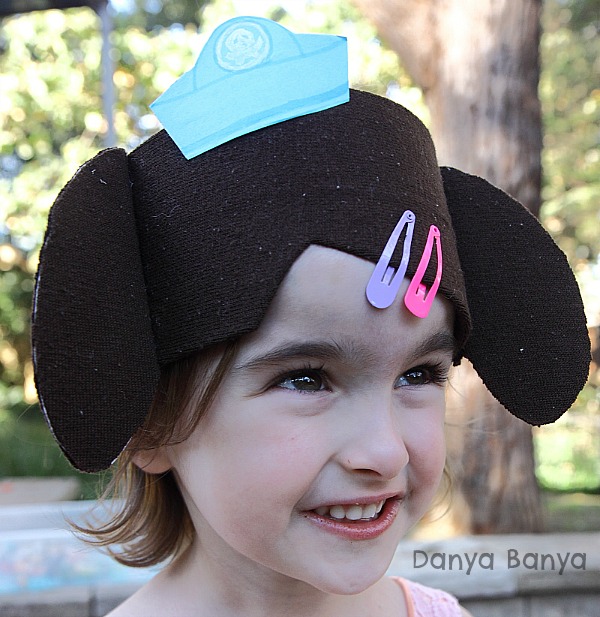 She wore it for the entire party and loved being the centre of attention. And she's scarcely taken it off since. 🙂
Octonauts Party Food
Second to the birthday girl, the star of any kids birthday party is the cake….
Dashi Mud Cake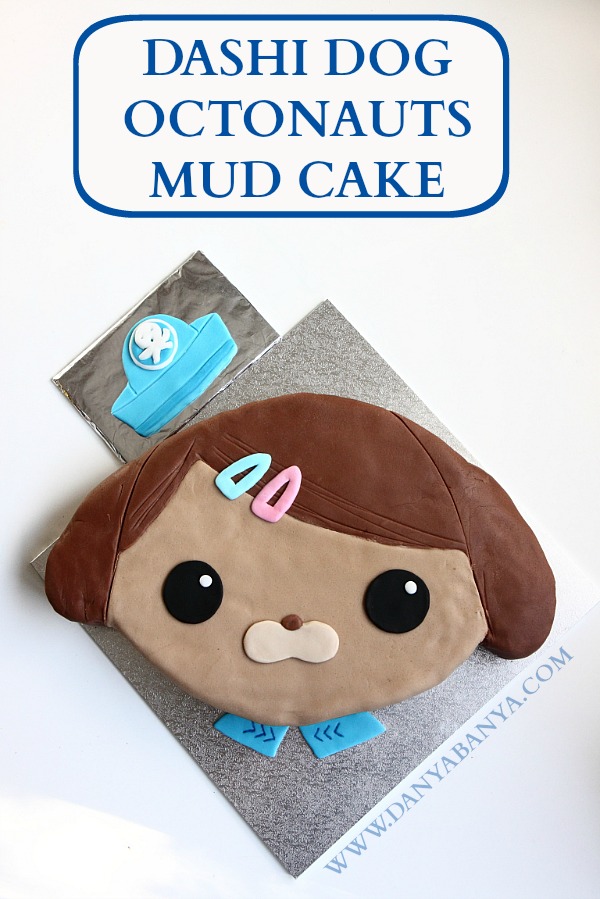 I started baking a fortnight before the party and my initial two chocolate cakes failed miserably. I then switched to this large chocolate mud cake recipe and it worked! I used a large roasting tray, and froze the resulting rectangular mud cake for about a week, defrosting it the day before the party.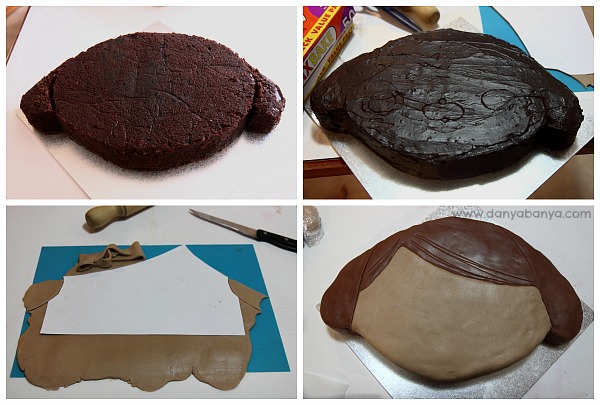 I flipped the cake over so that I could decorate the firm base instead of the crumbly top crust. I cut it to Dashi's face shape and covered with a dark chocolate ganache. I then used ready to roll icing to add the decorative details.
I won't pretend this cake was easy. It took a lot of attention to detail and several hours to decorate. It wasn't until I had finished decorating her face that I realised I had forgotten one of the elements – her Octonauts hat. As I was already pushing for space on our square cake board, I made a little "cake board extension" using several layers of cardboard wrapped in tape and foil. I tried to balance this aesthetically by adding her blue collar below her face as well.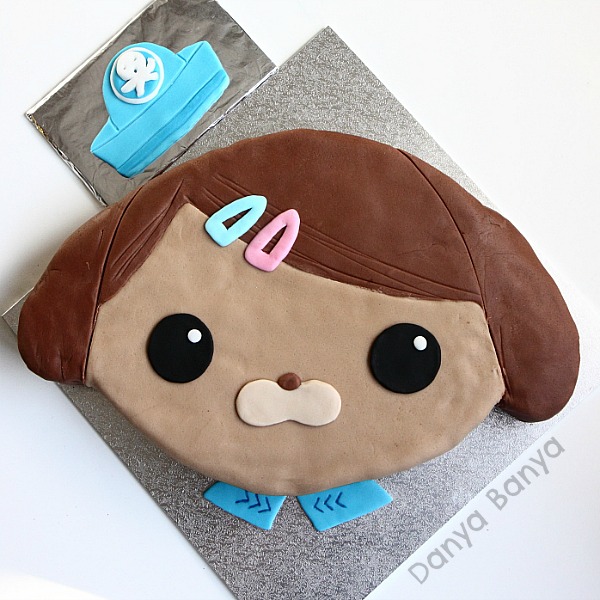 Despite the hat debacle, I still think this is the best cake I've ever made. It was moist, dense, chocolately, not too sweet and easy to shape. I received so many compliments! And, most importantly, the birthday girl thought it was amazeballs. Here she is blowing out the candles (with a little help from her friends).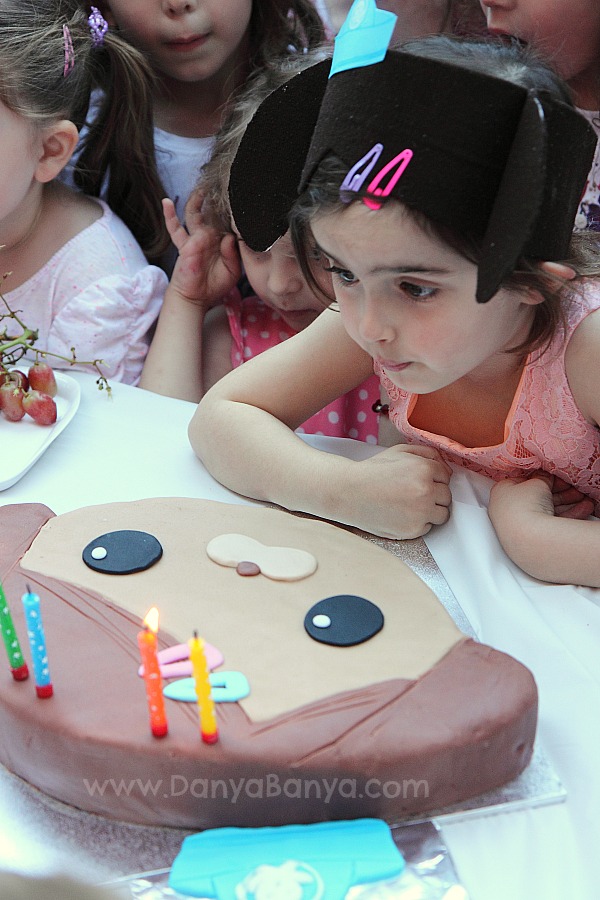 Other Sea Snacks
I intentionally didn't over cater as I was concious that the kids would be going home to dinner shortly. I did put out some mini packets of sea animal biscuits shapes, and these cute little oyster & pearl biscuits that I made using Choc Ripple biscuits, icing and yogurt covered sultanas.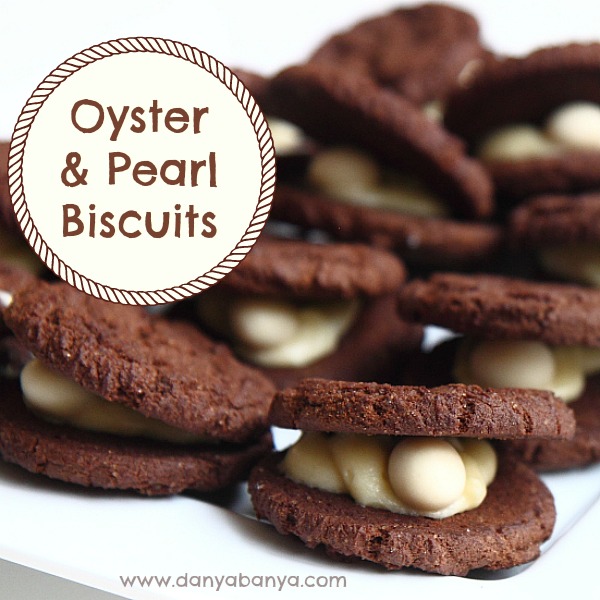 One of my friends also made some gorgeous little Captain Barnacles Gup cars using Tiny Teddy's, Milky Ways and Smarties. (Thanks so much M! Wish I had gotten a photo!). I also put out some rockmelon & grapes. I provided a few cups in case any of the kids wanted to help themselves to tap water – because after all this is what fish drink. 🙂
Octonauts Party Games
With over thirty kids, we didn't organise too many structured games. I thought it would be better to have a few Octonauts themed party 'stations' that the kids can move between if they wanted to, whilst letting them direct their own play. Here's what we put out:
Sea Creature Sandpit Toys
The preschool has a large sandpit, so I made sure to bring plenty of buckets and spades. I also included various sea creature moulds and cookie cutters to lend an Octonauts theme to the sandpit play.
Octonauts Colouring In
These Octonauts free printable colouring in activity sheets only took a few minutes to print off. Paired with washable markers and crayons in a quiet corner of the playground, I thought this would make a calming activity for any kids that were overstimulated or needed a time out. On the day I noticed that this area was also used by some of the younger siblings who weren't quite able to keep up with the ruckus of a preschooler filled playground.
Kwazi Eye Patch Dress Up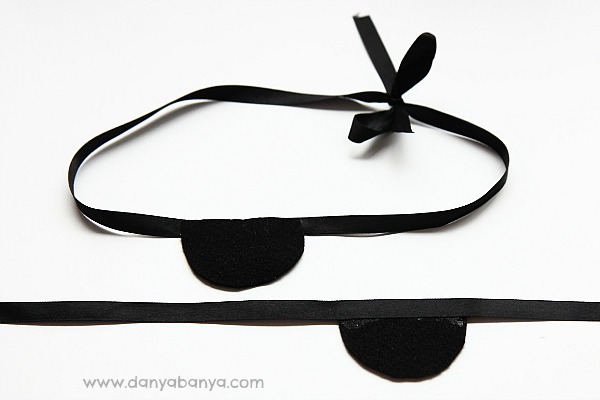 These were really easy to make and look quite effective. I just cut semicircles of felt, glued them to strips of black ribbon with PVC glue, and pegged them on the washing line to dry. There's no need to be too precise with the glue, as the glue dries clear, and you don't see the back when the kids are wearing them. I made one for each of the party favour / loot bags, and an additional fifteen to act as Kwazi dress up props for the actual party. It was adorable seeing all the little pirates, especially the toddler ones!
I had also intended to also make some cardboard Dashi camera dress up props that they could wear around their necks, with a cellophane eye piece for the kids to look through, but alas I ran out of time….
Sea Creature Sensory Bin
JJ loves sensory play, and I was sure that her preschool friends would too! I simply added pre-soaked water beads and little sea creature figurines to an underbed storage tub, and let the kids explore. Given our 15 minute set up time frame, this was a quick and easy activity to add a bit of themed novelty to the party. This sensory tub had kids flocked around it from the get go. Yes, by the end of the party all the water beads had been squashed, squished, bounced and lost – I take this as proof they were well played with. 🙂
What's the time Captain Barnacles?
By JJ's adamant request, a couple of the kids joined in for a game of "What's the time Captain Barnacles?", which is an Octonauts twist of the classic game "What's the time Mr Wolf?" This is such a popular game among the preschoolers at the moment, they love counting the steps, sneaking up, and then squeeling as they run away from Captain Barnacles at dinner time. (I love that it sneaks in a bit of playful maths practice too!)
If you are looking for more easy Octonauts games, you could try "Shark, Shark, Seal!" which is an oceanic twist on the classic game "Duck, Duck, Goose!" I had this game idea up my sleeve in case the party needed jazzing up, but the kids were having so much fun playing together that we let them be.
Peso Medical Bag Party Favours
Peso carries his little medical bag with him everywhere, and I thought this would be a super cute party favour / loot bag idea.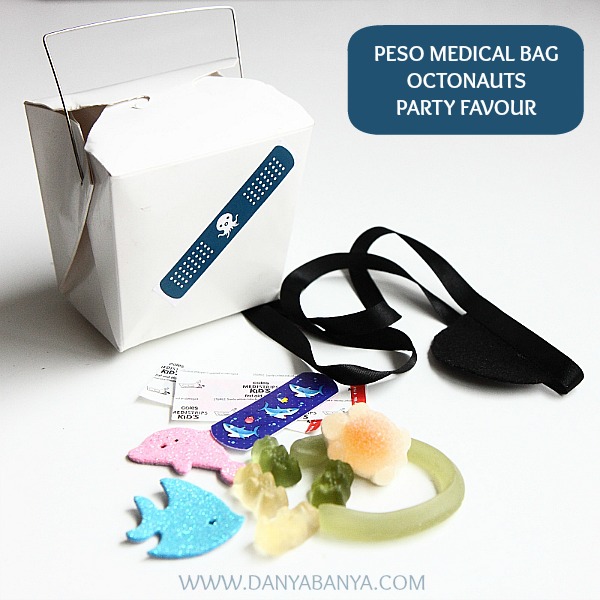 If you Google search "Peso Medical Bag party favor" you'll find lots of different interpretations of this idea. For our version, we used craft noodle boxes, onto which I glued Octonauts bandaid images to the front and back. Inside I put a handmade Kwazi eyepatch, shark & dolphin bandaids, sea creature glitter foam stickers and a few lollies to stop the kids from rioting. (Party favours are commonly called lolly bags in Australia, and Aussie kids expect at least a couple of lollies inside…)
I think our party was, by a four year old's standard, a huge success. The weather smiled on us with 280C temperatures (outstanding for Sydney in late May), the kids played happily and the parents were free to mingle. We came home to a (relatively) clean house 2 hours later with one exhausted but very happy Dashi Dog. Yay!
Happy birthday sweet JJ. And now you are four….
xx Danya