We had lots of fun stamping with these DIY heart shaped stamps which we made from – you guessed it – toilet paper rolls!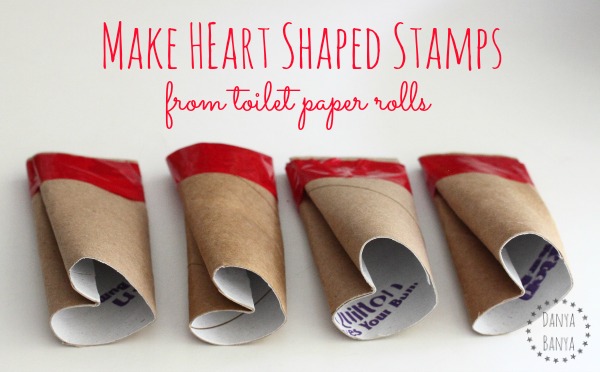 Our two year and three month old toddler Bee has been really interested in heart and star shapes lately, and this interest is what inspired this particular process-orientated art session. (But with Valentine's Day just around the corner, heart shapes conveniently fit with that theme too!)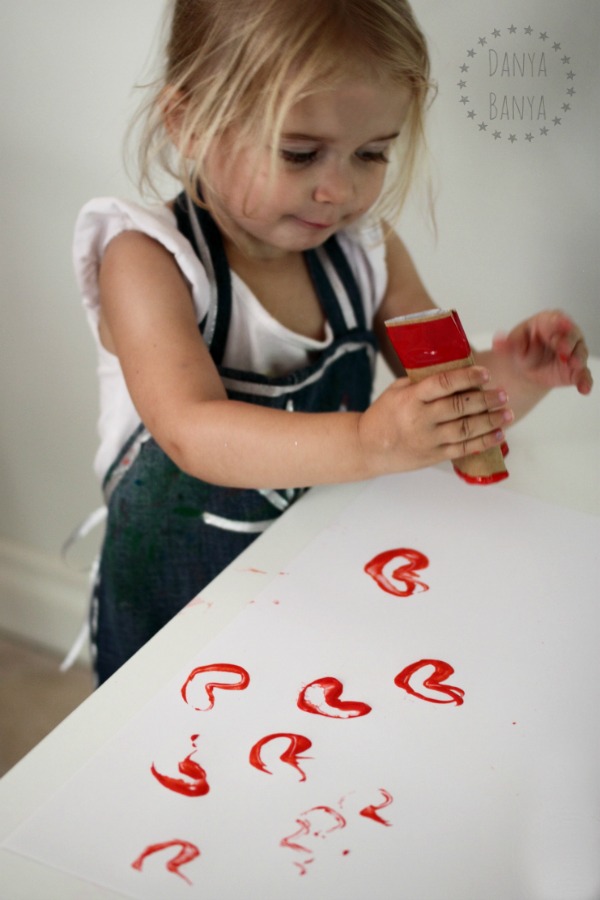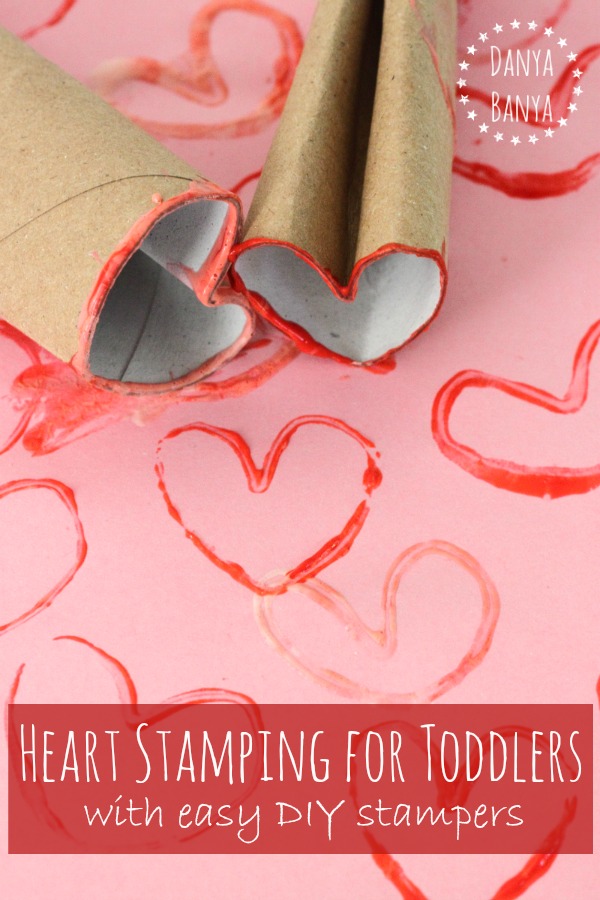 We've used TP rolls as stampers previously. We used them to make Hungry Caterpillar inspired stamp paintings, to make our own wrapping paper using a DIY Christmas bauble stamper, and to create fireworks art in anticipation of the real thing on New Years Eve.
Cardboard rolls, such as toilet paper, paper towel or gift wrap roll (cut to size) make really good DIY stampers for toddlers and preschoolers.
They are free.
They are readily available.
They encourage kids to think about reusing (or re-purposing), rather than buying something new.
You can create all sorts of shapes.
Their length gives enough room for little kids to use one end as a 'handle'.
They may even be able to wield two!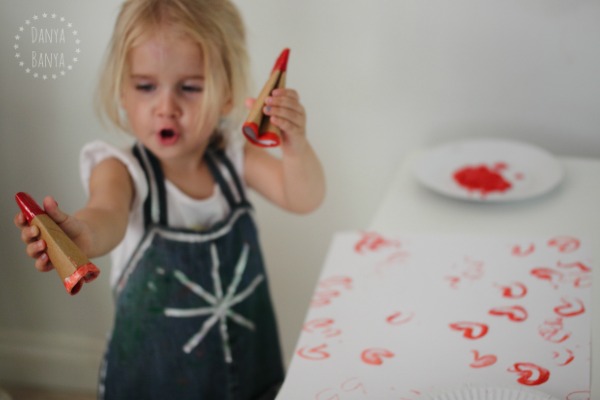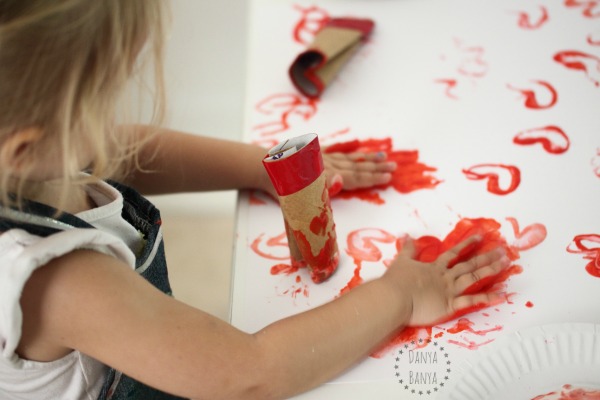 And of course, no toddler painting session is complete without a bit of sensory finger painting. It's at about this point that you can tell she's focusing more on how the paint feels squishing under her palms, than concerning herself with such minor details as how her art project with look. (I think that's the difference between toddlers and adults really.)
Fun!
Would you like to make some heart shape stamps too? All you need is a cardboard tube and tape. Let me show you…

And then you have a beautiful piece of heart art for you to stick on the fridge door (or perhaps turn into a Valentine's Day card??)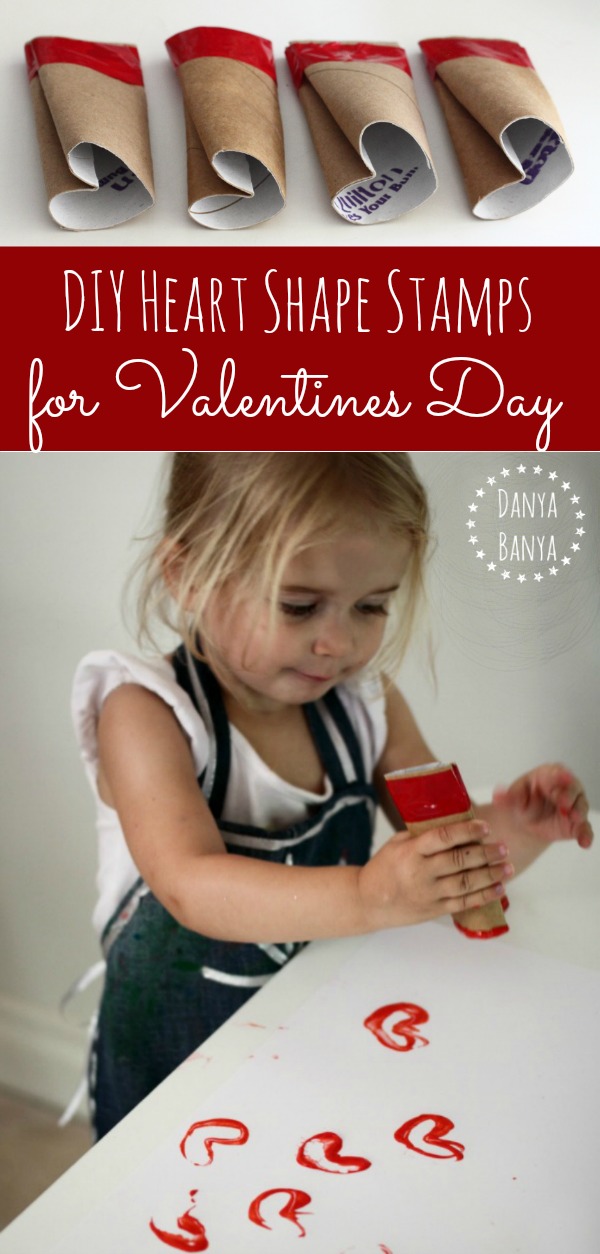 Here are some of our other TP roll posts:
Or for more Valentine's Day related posts, you might also like these (click on the images to go to the full post).
xx Danya