Printing with nature: fun process oriented art idea for kids; painting with natural items to create interesting patterns and textures.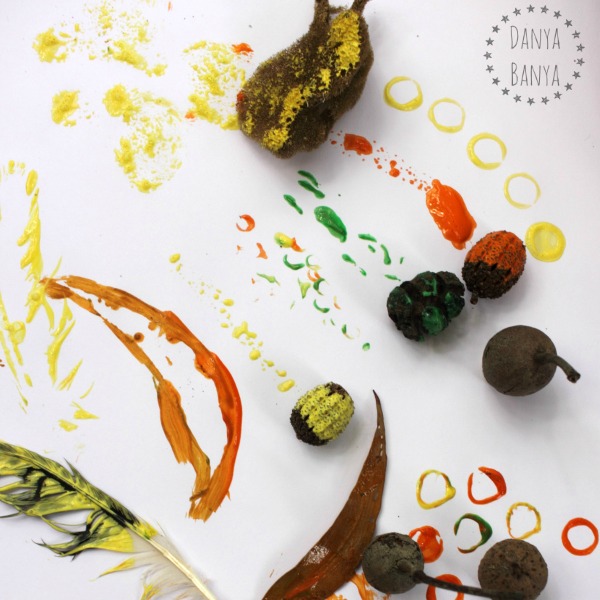 Making nature prints is one of our favourite ways to paint on sunny afternoons.
I've chatted before about the benefits of gathering natural art & craft supplies, and how fun it can be to paint with items found in your backyard. The beauty is that there's no right or wrong. It's all about the process!
Today we decided to expand our nature art repertoire by printing with items from our nature table. (We've been collecting various natural items all summer long).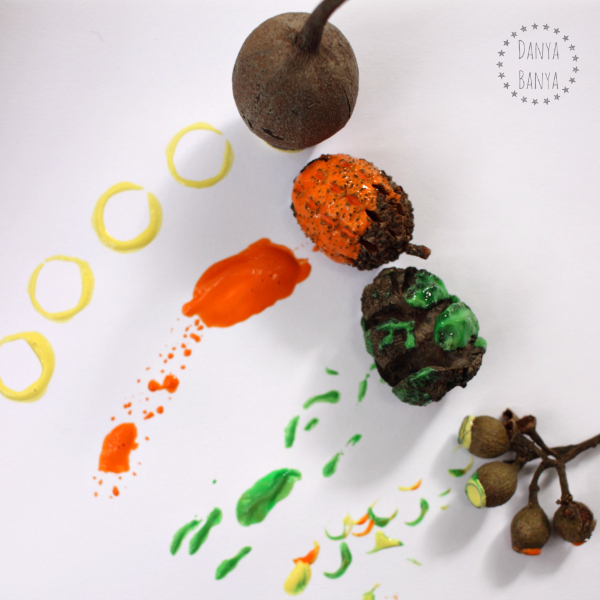 We started with gumnuts and seed pods. The gumnuts have twig 'handles', perfect for little hands to hold and stamp circles with. We tried a different technique with the middle two seed pods: rolling to make an interesting pattern.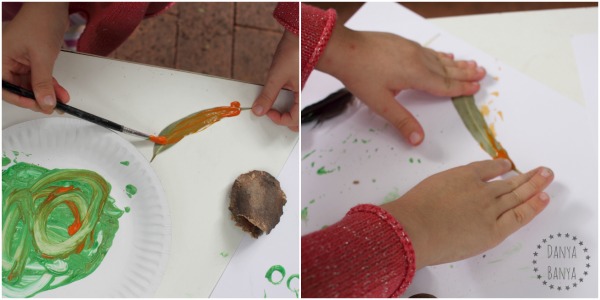 My daughter JJ (4.5 years old) came up with the idea of painting a leaf and using it to make a print. Cool! I showed her that you can also paint around the outside, using the leaf as a stencil.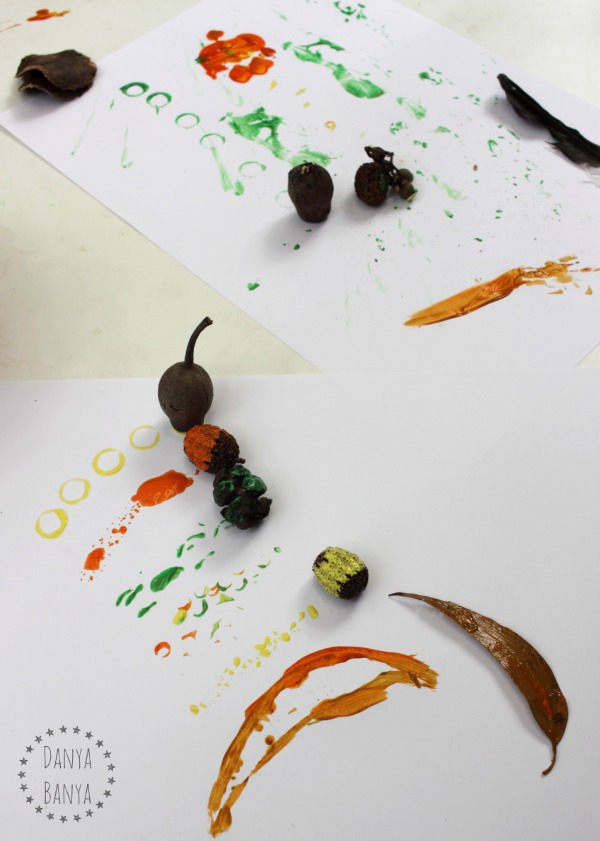 We painted collaboratively. There was no end goal in mind, the joy was simply just being in this creative moment together. Printing with nature.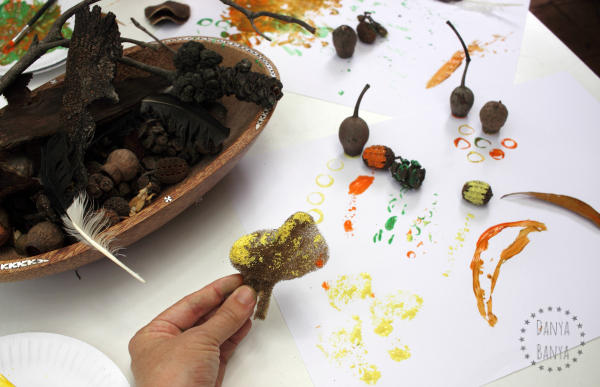 We used:
gumnuts for stamping
seedpods for rolling
gum leaves for printing and stenciling
magpie feathers for printing and also as a quill
and a natural sea sponge for textured stamping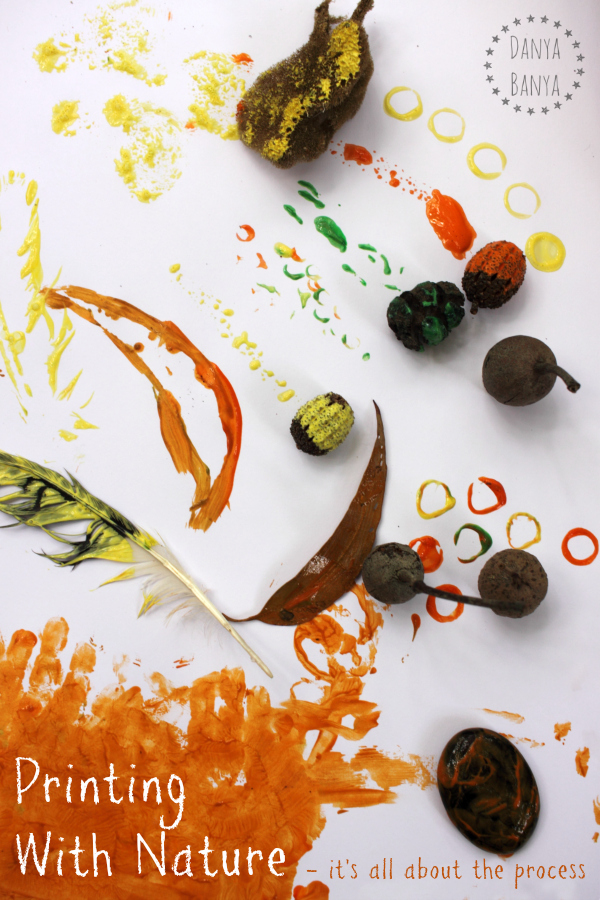 Of course, at some point along the creative process, the hands took over. This 'is one of the reasons I love doing these activities outdoors. 🙂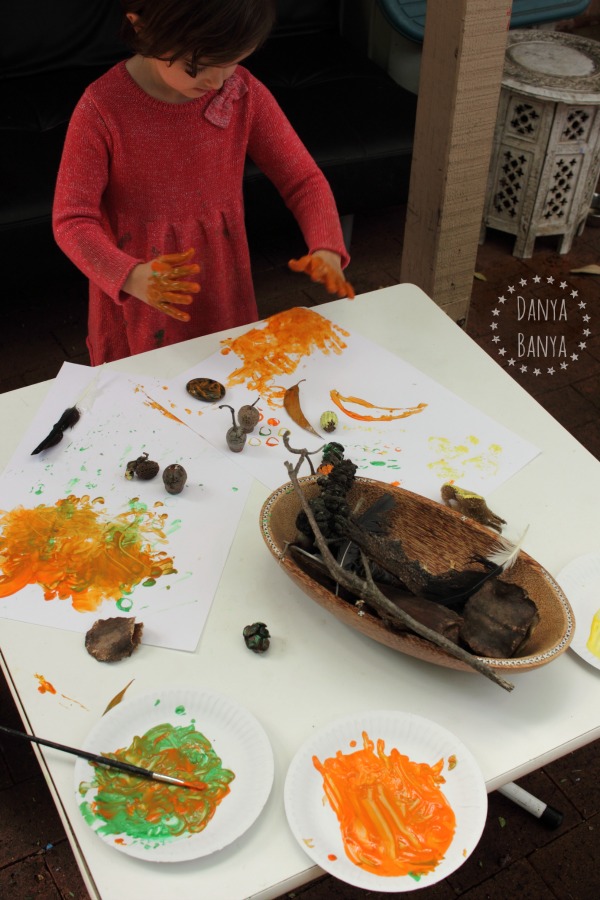 This 'Printing with Nature' post is part of a big Painting Challenge at Messy Little Monsters, where bloggers are showcasing 35 process-oriented painting techniques for kids. The idea is to encourage kids to get messy and express their creativity. Pop over for lots of process paint-spiration!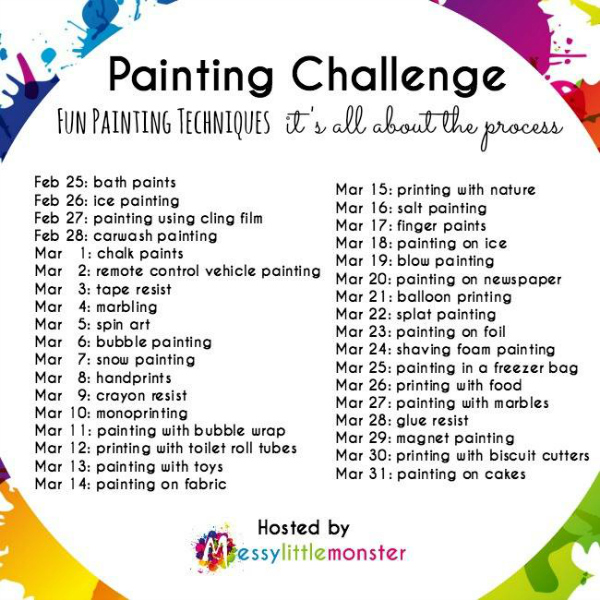 And for more nature fun, here's a few ideas:
I'm pinning even more ideas here:
Follow Danya Banya's board Nature Art & Crafts for Kids on Pinterest.
xx Danya