Paint nature's reflection! Painting leaves on mirrors is a fun process oriented art idea for toddlers, bringing creative play outdoors.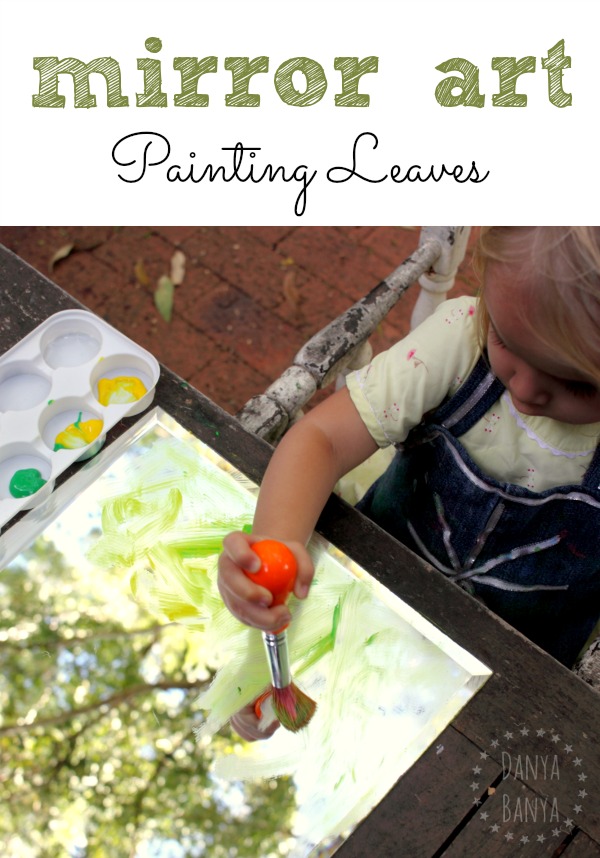 We love incorporating mirrors into our creative play. Remember when we drew on a mirror and painted mirrors with shaving cream? We've also been using mirrors to add another dimension to sensory play – like we did with our ocean sensory bin and our Easter sensory bin.
When I saw two mirror tiles on Freecycle, I snapped them up to add to our mirror collection. Yay!
So I was wondering what to do with them first, when I remembered a fun Happy Hooligans blog post called Painting Clouds. I love the idea of looking down to paint the reflection what is actually up! The only problem is, when I wandered outside to see if there were clouds in the sky, I noticed that we don't have much blue sky at all. In fact, this is what 'up' looks like at our place; lots and lots of gum leaves!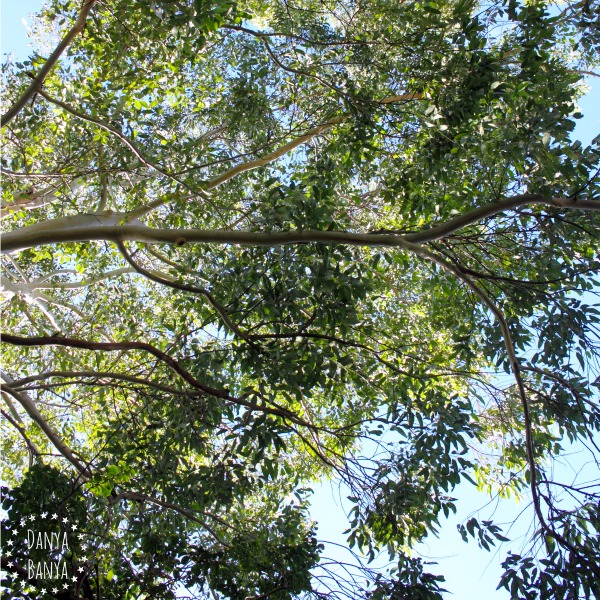 So, instead of setting up a painting clouds activity, I decided to set up a painting leaves activity instead.
I set out some yellow and green washable paints, and encouraged my 2.5 year old toddler Bee to paint what she could see.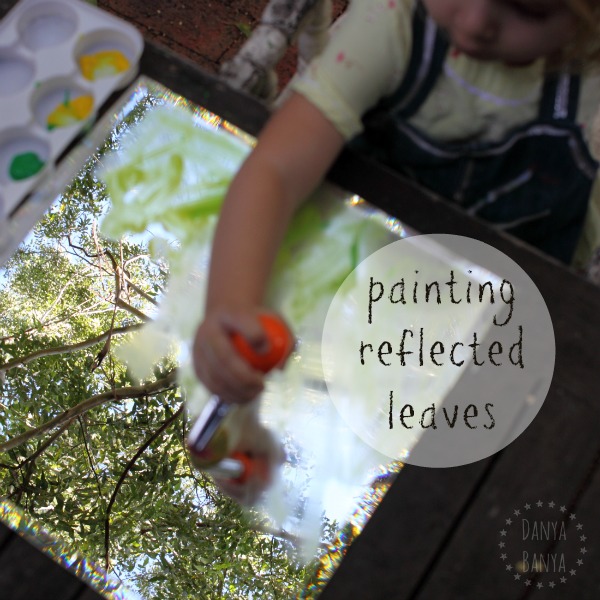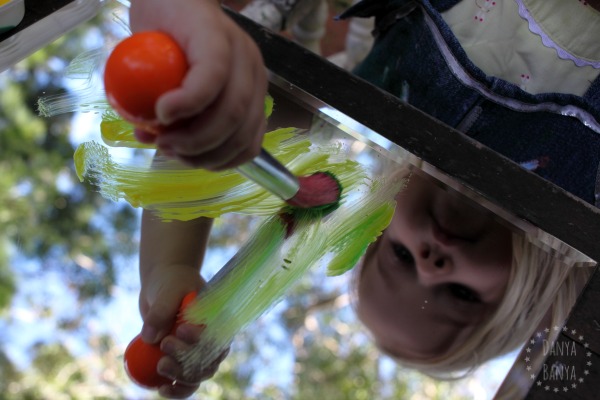 Lots and lots of beautiful leaves!
When Bee finished painting, we just wiped the mirror clean and she started again.
Full disclosure though: at some point this may have happened…. No surprises there though, right?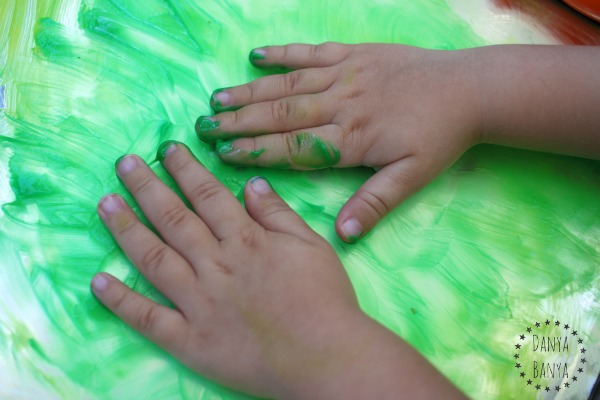 You might also like these posts using mirrors:
Or these ones with more ideas for outdoor process art for kids:
What does 'up' look like at your place? Do you use mirrors in your play? Painted anything fun lately?
xx Danya