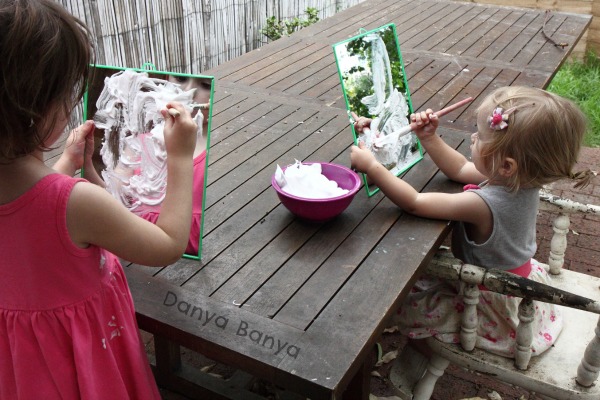 JJ (3 years and 8 months) had so much fun drawing on a mirror recently, that we thought we'd give painting on mirrors a try… with shaving cream!
Shaving cream is always a hit in our house (we've played with it here, here, here and loads of other times as well). The kids love watching it foam like magic out of the can – it's so soft and fluffy! And it has that lovely clean smell which adds another sensory aspect to their play.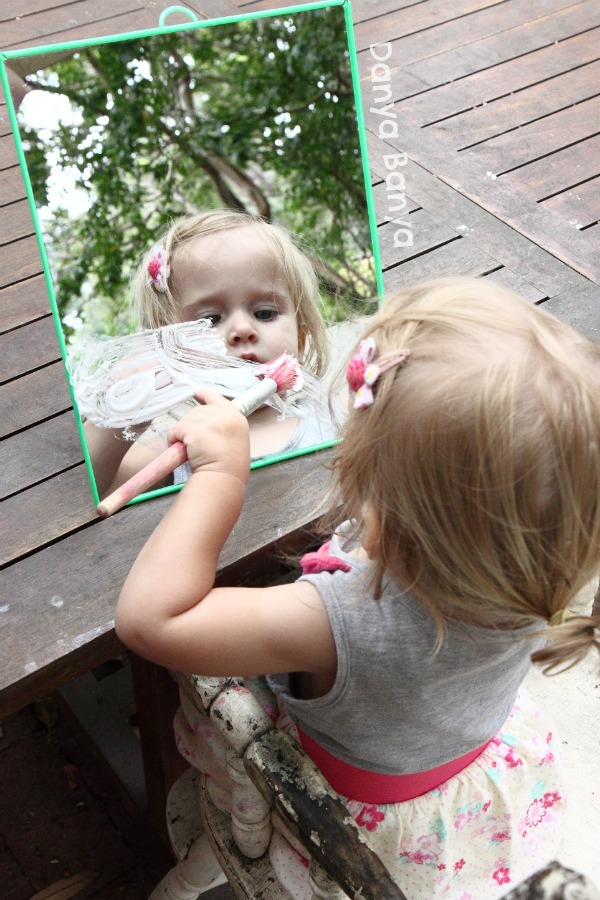 Bee (at 17 months) has played with shaving cream before, but this is the first time that she's really explored using the mirrors in this way. She took to it straight away – admiring her reflection before dabbing and painting over it.
I was quite impressed that both girls painted with the paint brushes for several whole minutes before abandoning them to a more sensory finger painting experience – which  of course was always going to be the end result of this sort of play.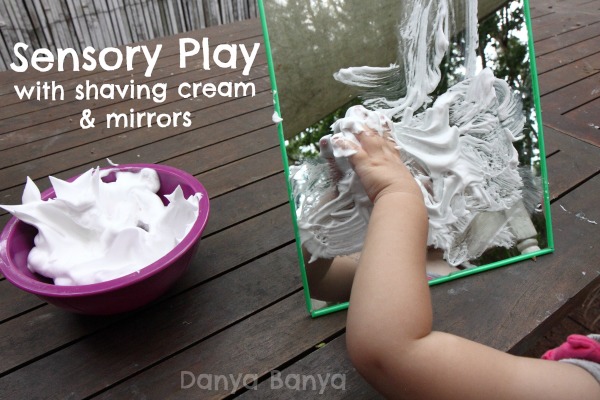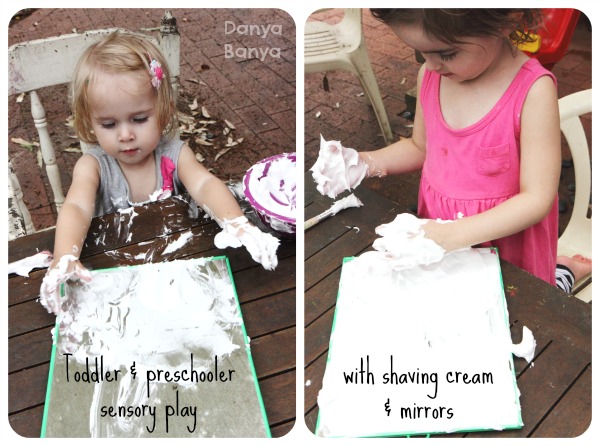 You've got to love activities that:
toddlers and preschoolers can enjoy together
provide sensory experiences that kids crave
are quick to set up
and use cheap materials that you probably already have on hand. (You could use your bathroom mirror if you don't have small shaving mirrors like these.)
Plus shaving cream is  surprisingly easy to clean up afterwards. I mean, it's designed to wash off in water! You might need to add a touch of mirror spray, and then, Bob's your uncle!
xx Danya