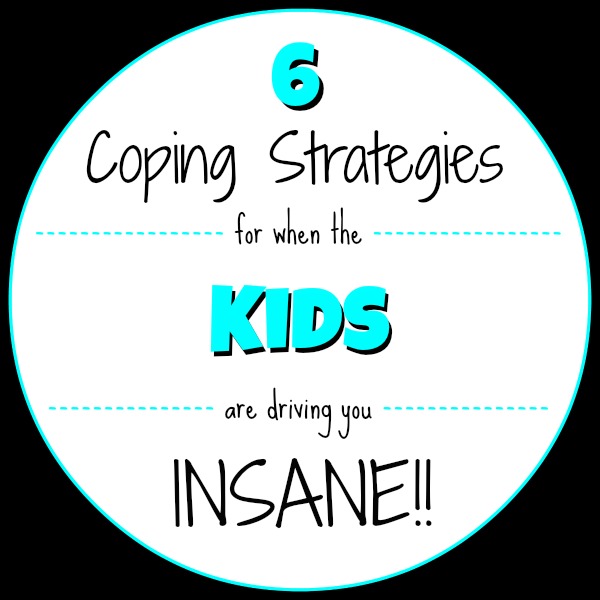 Parenting is hard work. It's so damn relentless. And sometimes, when I've been up half the night, Bee is hanging off me like cling wrap, and JJ is whining about the hundredth thing that hour, I just want to SCREAM.
But you know what? Yelling rarely helps, it just makes us all flustered, and it isn't the sort of environment that I want my kids to grow up in. Sometimes I still do yell – I'm not perfect. But here are a few better other coping strategies that I've found can help turn a cranky situation around in a more calm and controlled way.
1. Sit down on the floor
I do this several times a day, and it works miracles. Sitting on the floor forces me to stop whatever I was doing and give my full attention to my kids – which is usually what they really wanted anyway. On the floor I am at their level, I can look them in the eye and they can both climb into my lap for cuddles at the same time. After a cuddle and a chat, everyone can re-centre themselves, and go back to whatever we were doing in a much calmer frame of mind.
2. Narrate & empathise
If JJ is whinging, I find it effective to narrate back to her what is going on. The more detail I can include, the more effective I find this to be. I might say something like "Daddy was spinning you on the chair and you were having fun. Then Daddy had to stop and that made you feel sad. You wished that Daddy could keep spinning you. You're feeling a bit disappointed that he stopped." When I'm using this technique, I don't propose a solution to the problem. I don't, for instance, offer to spin JJ on the chair myself or suggest something else she could do instead. I let JJ decide what the next course of action will be. Sometimes she'll ask for my help, but usually just being listened to is enough.
3. Feed them
My kids often start whining when they are hungry or tired, and in either case, giving them something to eat usually helps. Even if it is close to dinner time, I don't mind if they spoil their appetite on capsicum, celery or carrot sticks that would have been part of their dinner anyway. Fresh crunchy snow peas or slices of cucumber are great too. Frozen peas (uncooked, straight from the freezer) are really quick to put in a bowl if I don't have time to cut up anything, and the kids gobble them up. I find that they are much more likely to eat these sort of vegies before dinner when they are starving, than if I wait and serve them up with dinner. And the change in the kids is miraculous. With food in their tummies, cranky kids turn into giggling gerties in seconds.
4. Establish boundaries
Where you are going to establish rules, make them easy to understand, repeat them often and stick to them all the time. Use 'we' statements. Some of the rules in our house are "We don't eat on the carpet" and "We don't play on the stairs". Everyone knows them, and everyone (including parents and visitors) abide by them. If the rules are clear and consistent, kids will feel the need to test the boundaries less often.
5. Make believe
This trick sounds like it won't work. but it actually does (if used sparingly). When JJ asks for something, instead of saying "No", I say "Imagine if…" and describe an exaggerated scene in a playful voice. For example we were lining up at the cash registers yesterday and JJ wanted a chocolate bar. I said "Imagine if the whole checkout was made of chocolate! Or maybe it could me made out of different sorts of lollies. The conveyor belt could be made out of licorice!" She delightedly joined in this imaginary game and start guessing what sweet each part of the checkout would be. And she completely forgot that she wanted to buy a chocolate in the first place.
6. Take a parental time out
Sometimes I need to take five minutes for myself. To ignore the fact that the kids are destroying the place, and instead focus on taking a deep breath and going to my happy place. Right now, my happy place is this photo up on my kitchen wall. It's an afternoon on a Mexican beach, from a time back when I was unencumbered…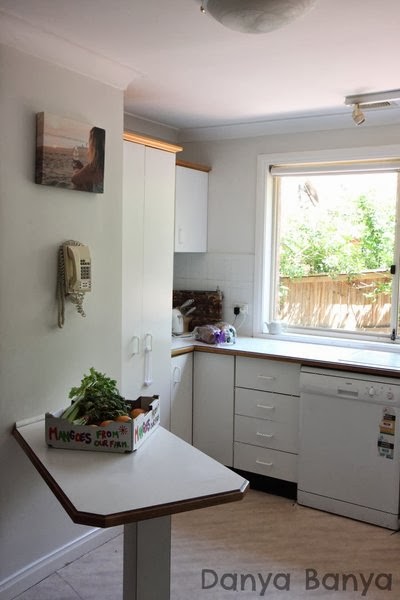 Or sometimes my happy place is inside the pantry, sneaking a sanity-saving chocolate biscuit (or three).
Don't get me wrong, I love my kids, and I wouldn't wish my life to be any other way. But sometimes they just do my head in….
What are your tips? How do you cope?
xx Danya
(JJ is currently 3 years and 9 months, and these strategies have been working since she was a toddler. We're also starting to use these same techniques with Bee, who is currently 18 month old.)