Make an Emo Santa toy, with changeable facial expression, to encourage kids to consider emotions (and develop emotional intelligence and empathy) through imaginative play.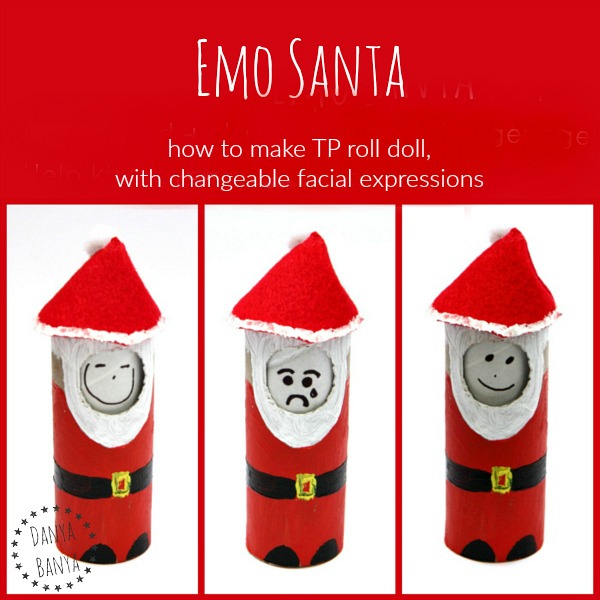 Another outfit for our Emo Dolls! With Christmas approaching, we made an Emo Santa doll!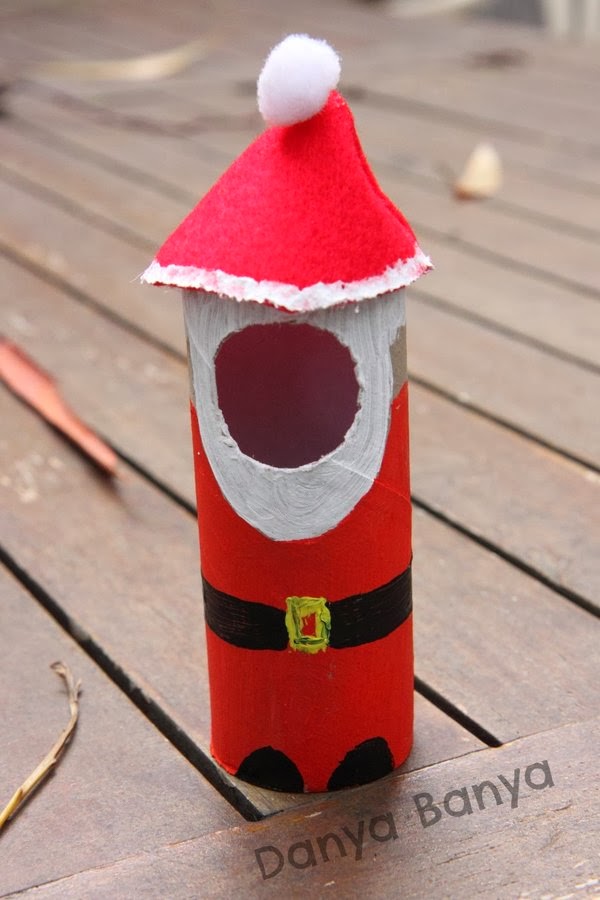 I made this outfit from (you guessed it) a toilet paper roll! But you could also use any similar diameter cardboard tube (such as a paper towel tube for instance).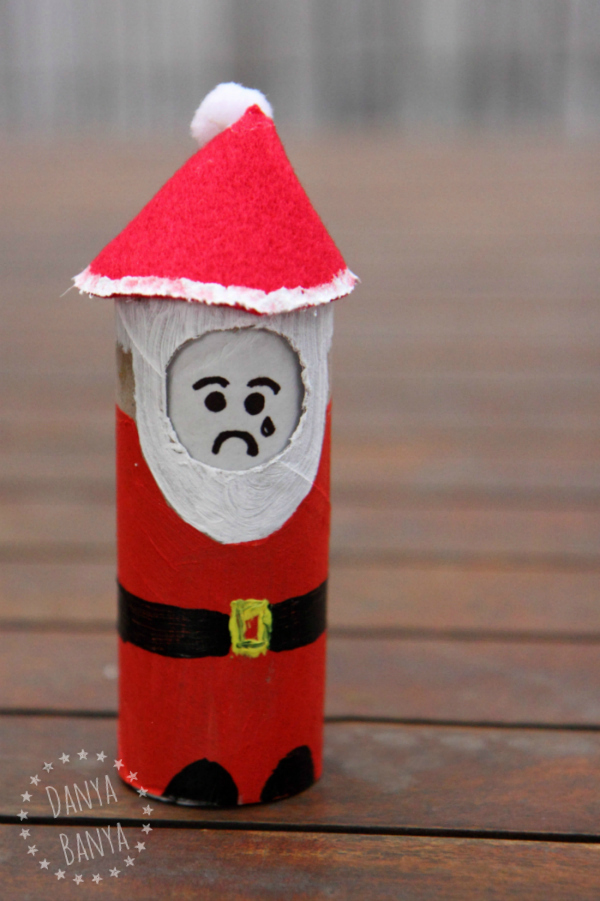 How to make a toilet paper roll Santa
The first step is to cut a circle for the 'face'. I made the hat from red felt, a pom pom and a hot glue gun – which is also how I attached it to the top of the roll. Then I painted the edge of the hat, the hair and the beard using white acrylic paint, and the Santa suit using red, black and yellow acrylic paint.
You can then pair this outfit with any of the Emo Doll inner rolls that have the expressions on them. (For those that havn't seen my earlier post, here is a quick photo of them in their birthday suits to give you the idea… Click over to see how to make them.)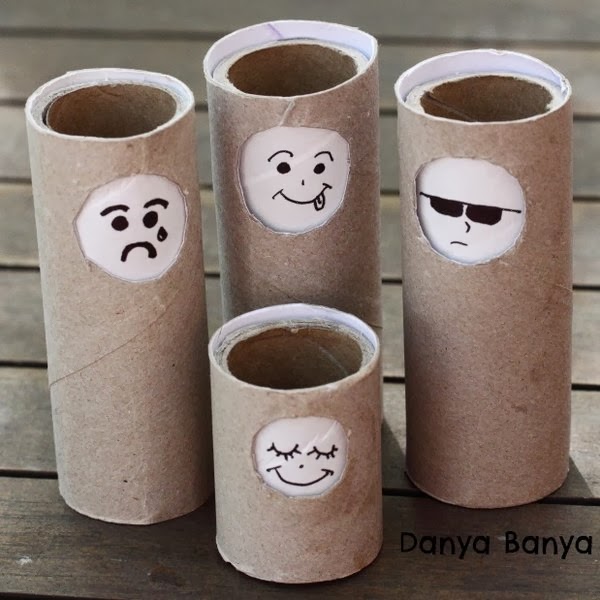 My daughter JJ (3.5 years old) was so keen to play with her new Santa doll, that she didn't give me much time to take many photos! Here she is 'borrowing' him for 'just a little bit Mummy'. Always a good sign…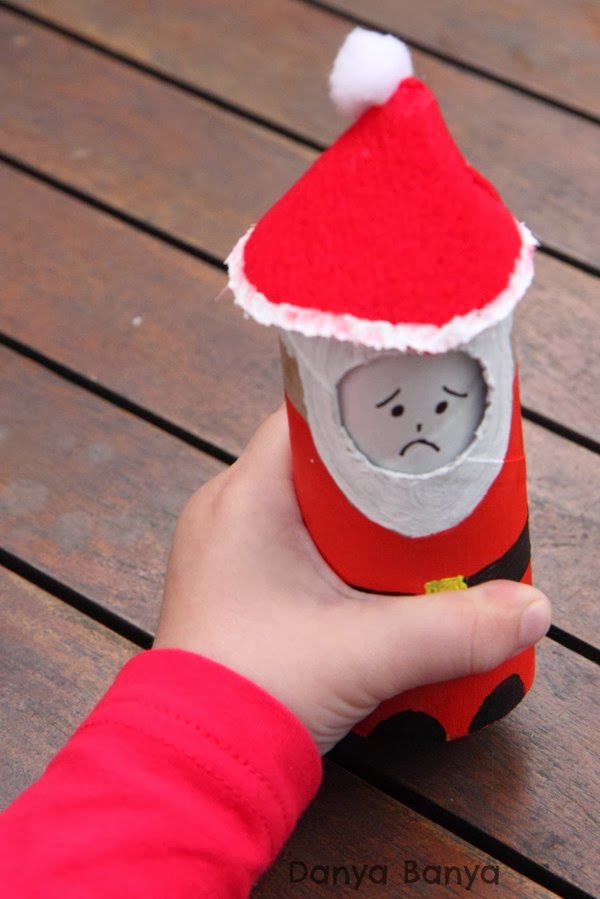 Luckily I managed to 'borrow' him back for a few snaps while she was at preschool. 🙂
The beauty of this type of doll is that you can change the expression on Santa's face. This is a good way to encourage children to explore emotions and empathy in a play setting. What would Santa's face look like when he thought Christmas was cancelled? What would it look like when he realised Rudolph could guide the sleigh after all?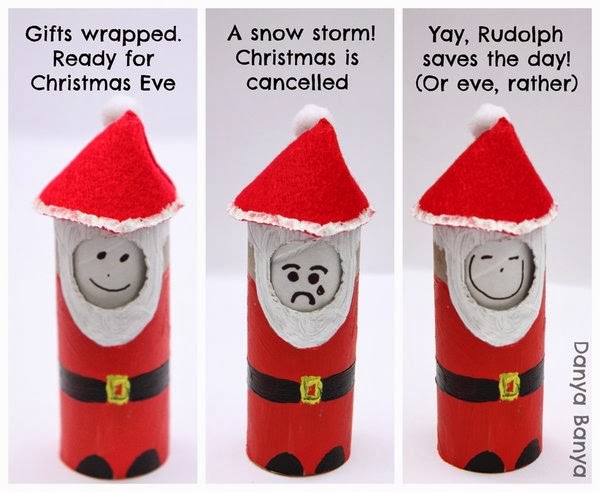 Oh, and cause I love bad jokes, I just couldn't resist this one. Enjoy!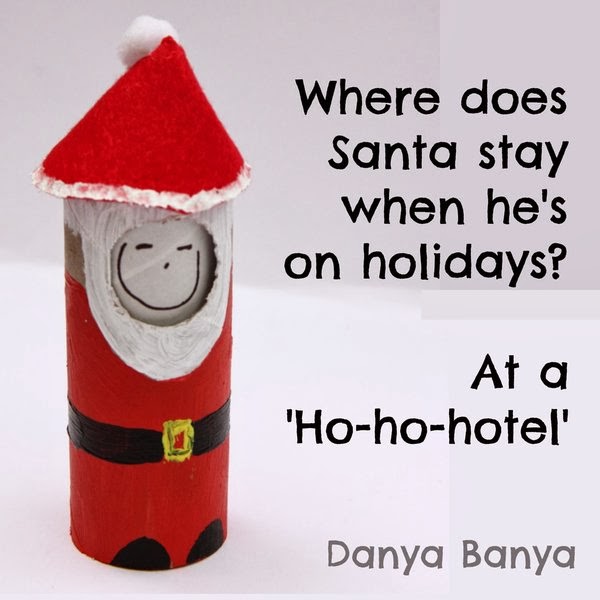 You can find all our Christmas activities for kids here, including:
You might also like to follow along with our Merry Christmas and Toilet Paper Rolls Pinterest boards.
And, of course, you can always subscribe to our newsletter, to receive all our latest activities via email. We'd love to have you join us!
xx Danya