Sharing our wholemeal Anzac biscuit recipe – yum!!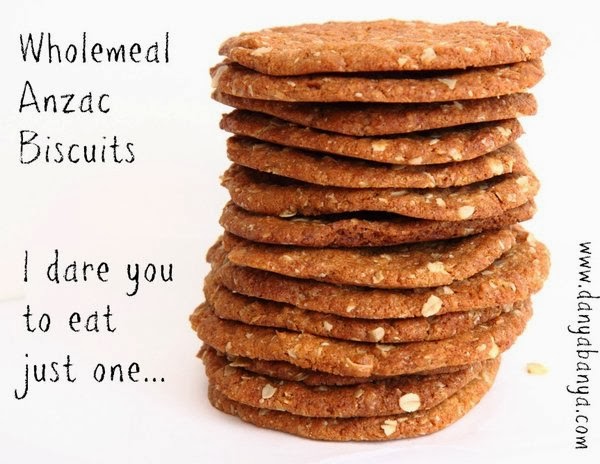 JJ's Early Learning Preschool had an election bake sale recently, which happened to be on the same day as we were holding Bee's first birthday. Argh, as if I didn't have enough baking to do already! So I needed something that was quick and easy, could be made beforehand, and would still be yummy.
The solution: Anzac biscuits! Or more specifically 'wholemeal, egg-free, high fibre Anzac biscuits'. (Don't you love it when treats are sort of healthy-ish too.)
Now, before we go on, I can hear my international readers thinking – what are Anzac biscuits!?
Well, I'm glad you asked. 🙂
ANZAC stands for Australian New Zealand Army Corps and is a term used to commemorate Australian and New Zealand fallen soldiers from the first world war.
No one is 100% sure how 'Anzac biscuits' themselves got their name though. Some say that, because these biscuits travel well and don't go stale, they were made by Australian women who sent them to their men fighting the war, and that they were originally called "Soldier's Biscuits". Others say that they were not named until after the war, when they were made and sold as fund-raisers for returned soldiers.
Either way, Anzac Biscuits are as yummy as they are iconically Australian. And they also don't go stale, which happens to make them perfect for our bake sale.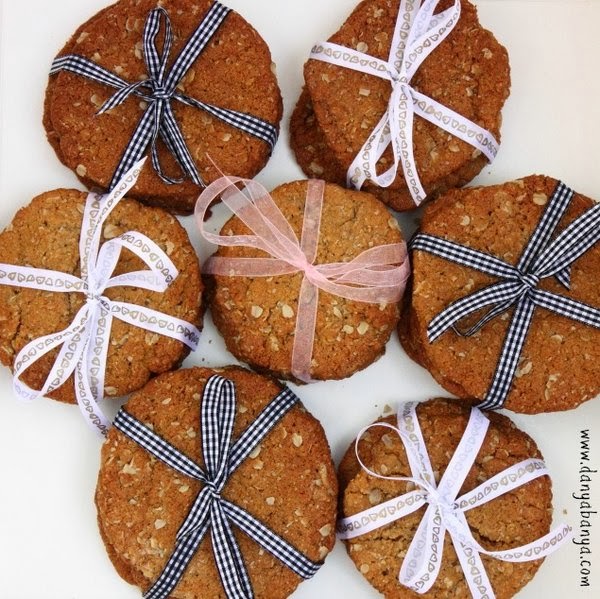 Our Anzac Biscuit Recipe
Golden syrup may be hard to find in some parts of the world. It's made from sugar cane, so it's not the same as corn syrup or maple syrup. Check your speciality stores, but otherwise it's worth buying a jar online – you can thank me later. 🙂
Method
1. Preheat oven to slow, about 150 Celsius or 300 Fahrenheit (slightly lower if fan forced).
2. Combine oats, flour, sugar and coconut in a large bowl.
3. Stir butter and golden syrup in a large saucepan over low heat until melted. Combine sodium bicarbonate with water in a small bowl, and then add to butter mixture. It will froth up* at this point – careful that it doesn't overflow! Stir into the dry ingredients while still frothy and warm.
4. Place heaped teaspoons of the biscuit mixture about 4cm apart on greased oven trays, and flatten slightly. Bake, uncovered, for about 20 minutes until golden brown. Loosen biscuits while warm and cool on trays. They'll harden as they cool.
(* If you want to learn more about the science behind making Anzac Biscuits, and why the mixture froths up, click here.)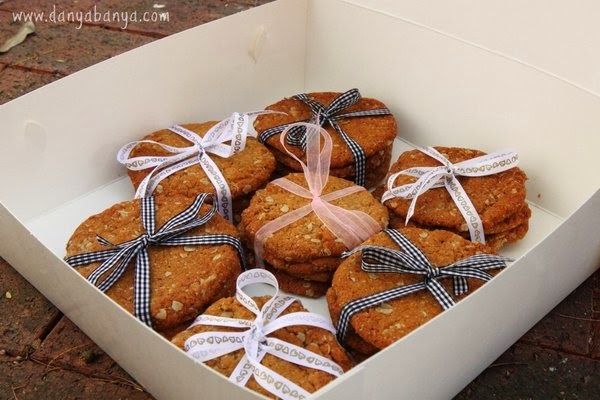 I made these on Thursday night for Saturday bake sale. I wrapped the biscuits with ribbons into little stacks of four. If I had planned ahead and purchased some little cellophane bags, that would have been better. (Mental note to do that for next time).
Reports are that they sold quickly! Success! Altogether the bake sale raised $1500 which will go towards new equipment for JJ's preschool.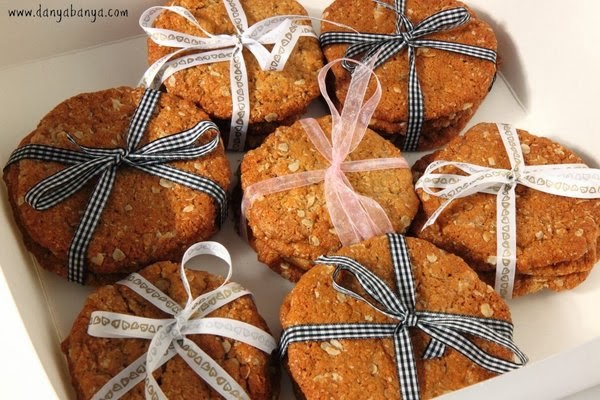 We love these biscuits and make them all the time at our place, including every Anzac Day morning. It's become one of our little Aussie traditions. 🙂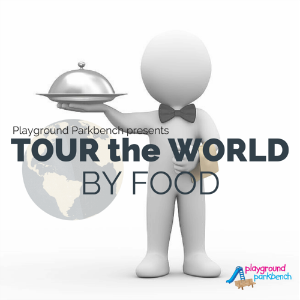 I'm joining Tour the World by Food, where some of my blogging friends and I are bringing you iconic food recipes and ideas from all around the world. Pop over to tempt your taste buds!
Or if you are after more fun Australia themed activities for kids, you might also like: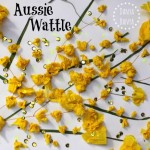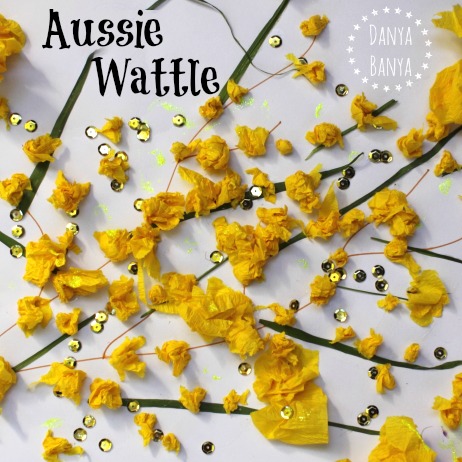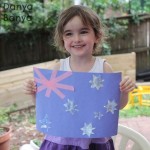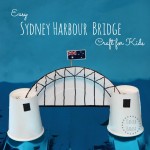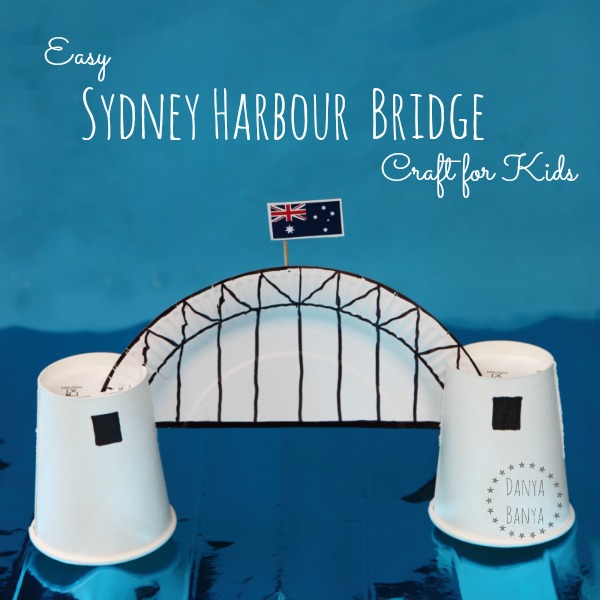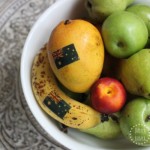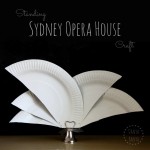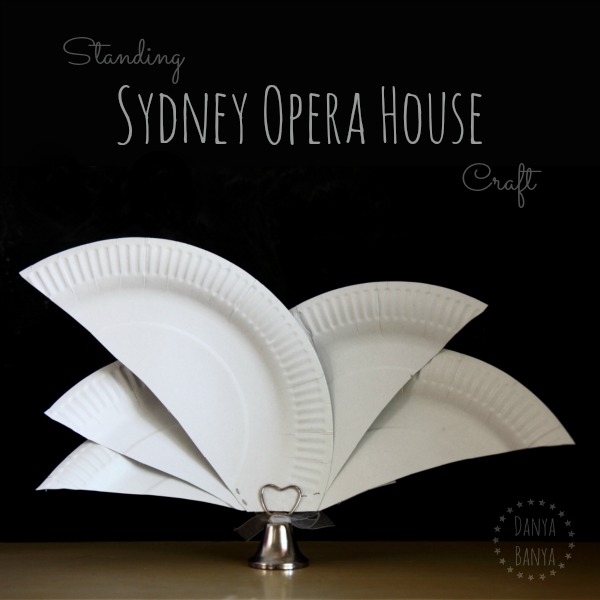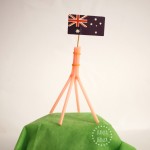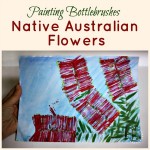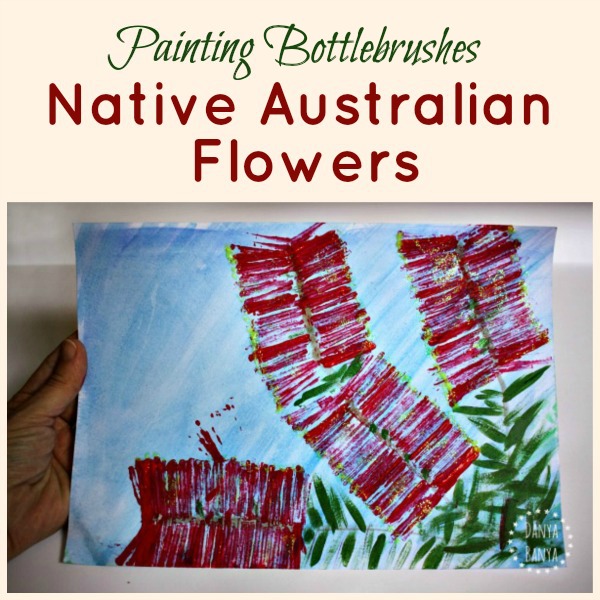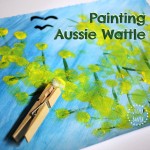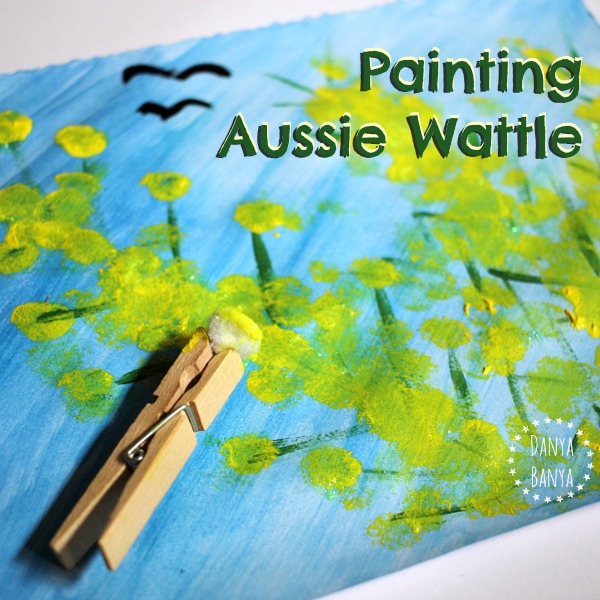 And I'm always pinning more kid-friendly Aussie ideas that I've found and love here:
Follow Danya Banya | Go Science Girls's board Australia for Kids! on Pinterest.
xx Danya
* Some of the products we have in Australia are not available or not common internationally, so I've added in these (cheeky affiliate) links to help clarify. An affiliate link means I may earn a commission or referral fee if you make a purchase through my link, without any extra cost to you. It helps to keep this little blog afloat. Thanks for your support.