Aussie kids craft idea: how to make an easy replica of the Australian Parliament House flagmast. See further down for details.
I have a little confession. We may have ducked away to Canberra for the Australia Day long weekend. One last hurrah before JJ starts school on Monday! (Eek!)
It's the first time we've been to Canberra with kids, and it was great! Driveable from Sydney, lots to do for kids, wide open spaces. We intentionally did only a few things this trip – I find that less is often more with young kids, and we can easily come back another time.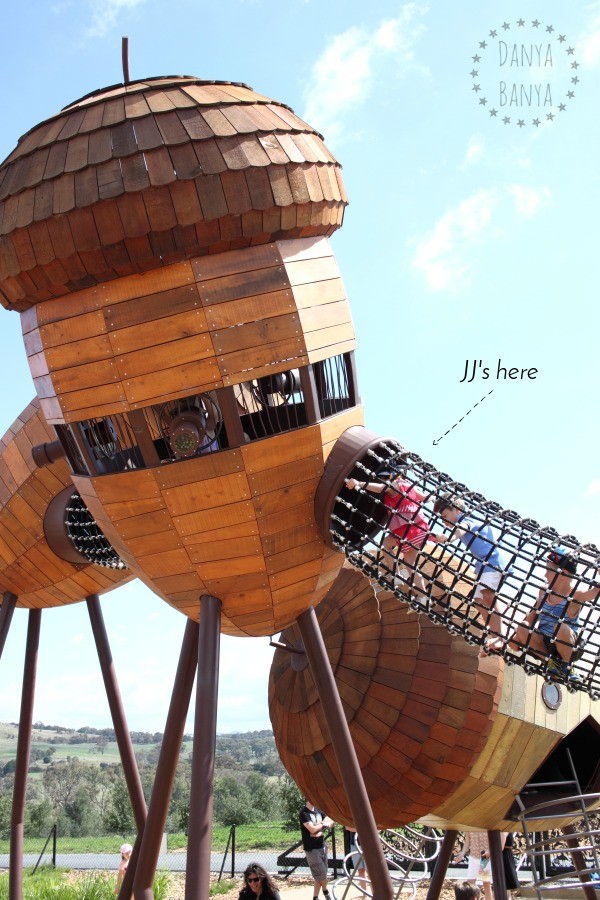 We did visit the (free, except for parking) National Aboretum. It has a great kids' playground (although I wish they had a shade sails over some of the seating), a fancy-pants bonsai exhibit, and lots of forests. We've been reading the Magic Faraway Tree lately, so JJ loved the idea of being surrounded by big trees (and they make for a fun game of hide and seek).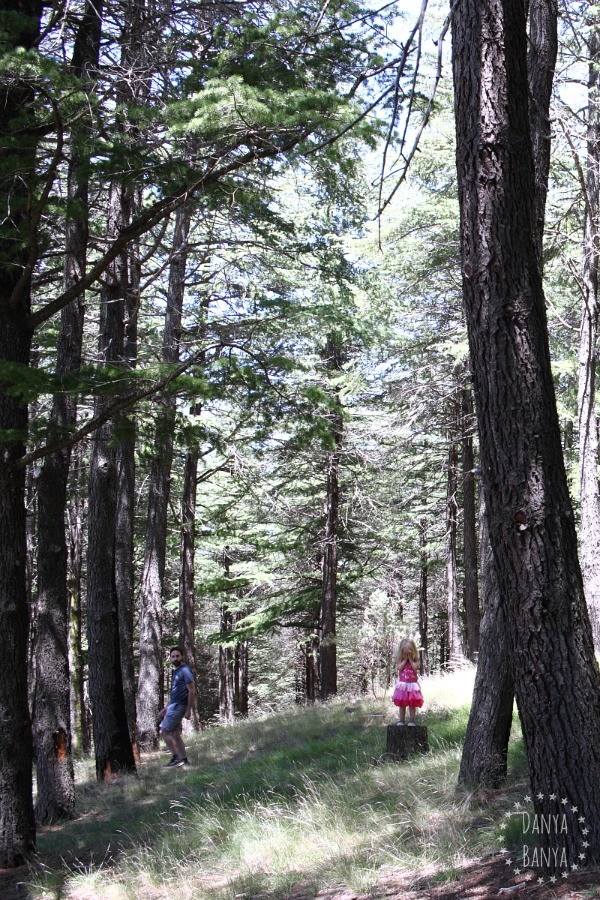 We also visited Cockington Green Gardens. So many miniature buildings and scenes from all around the world. It's the sort of place that appeals from the very young to the very old. And it seems to have inspired us to create a little miniature scene for our own backyard. I have so many ideas, and so little talent! If only I could recruit one of the model makers…
When the weather turned cool, we headed over to Questacon (the National Science and Technology Centre), and then never left! Ha ha, we went a total of five times over three days. JJ wants to be a science girl when she grows up, and I'm doing my best to encourage her. Luckily we had free entry (thanks to our Powerhouse Museum membership), so we only had to pay a few dollars for parking. Questacon offers a wide range of exhibits – some clearly are targeted at older kids, but there was still plenty of toddler or preschooler friendly ones that we kept coming back for more. Bee was particularly enamoured with this awesome robot who could sing "All By Myself" as many times as you wish.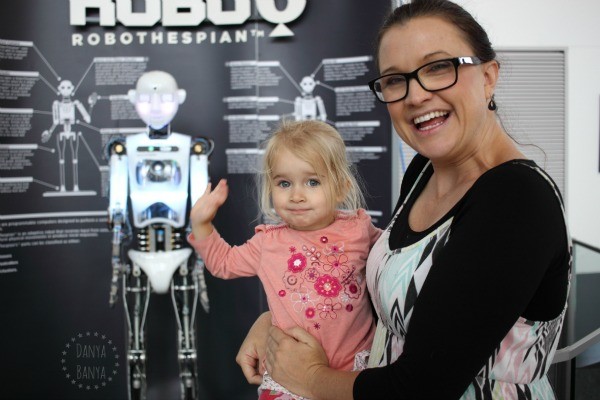 And all the while we were driving around Canberra, we played the 'can you see any flags' game. (And there are lots!). "FLAG!" was shouted from the back-seat every few seconds. Of course the most prominent flag is the one on top of the 81m high flagmast of the Australian Parliament House.
Photo source: "Parliament House Canberra Dusk Panorama" by JJ Harrison. Licensed under CC BY-SA 3.0 via Wikimedia Commons.
The flagmast is one of the largest stainless steel structures in the world, and can be seen from many Canberra view points. We mostly saw it from a side angle, where it looks like it is sitting on top of a large hill. It is supposed to symbolically identify the centre of the nation, but every time passed it I kept thinking "That looks like it's made out of bendy straws. I wonder if the architects used bendy straws for their original concept? I could totally make a quick replica of that at home."
And so, I did!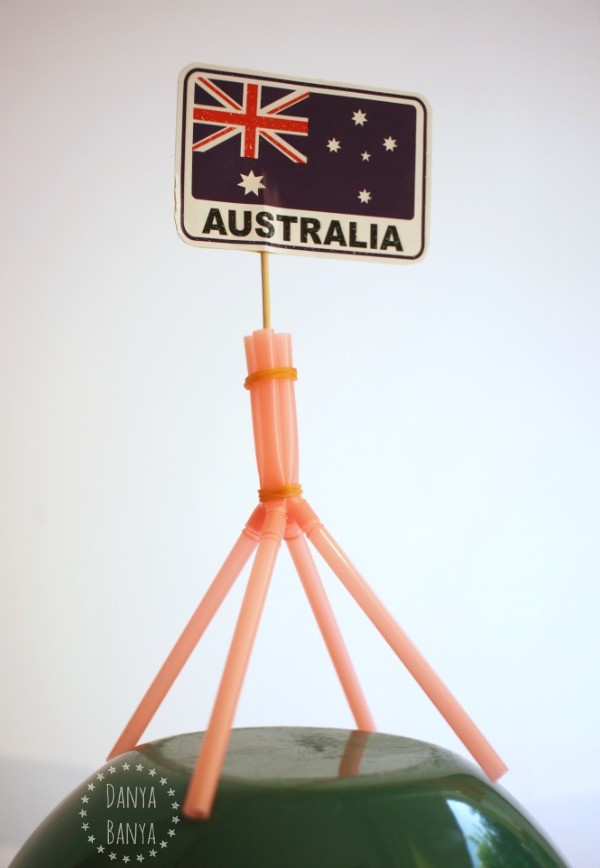 I showed the girls and asked if they'd seen something like this before. "Yes,  in Canberra!" they both said. So glad that someone besides me sees the resemblance.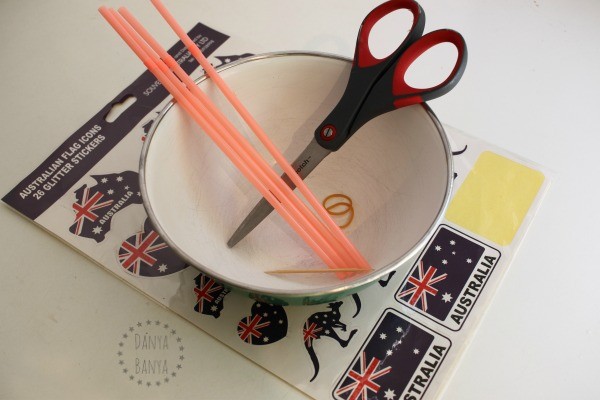 To make one for yourself, all you need is four bendy straws, two elastic bands, a toothpick, an Australian flag sticker and a pair of scissors.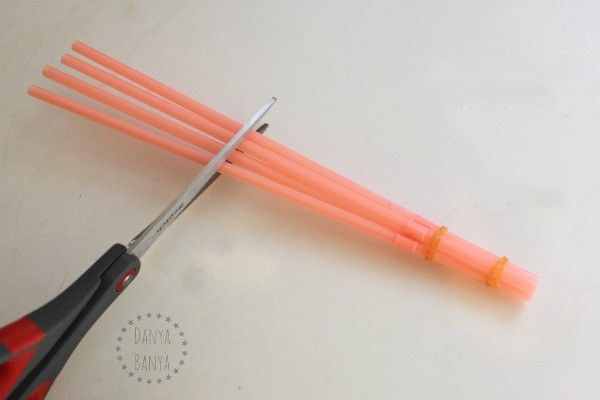 Tie both elastic bands around the top part of the bendy straws, and then trim the lower end. (I just eyeballed it).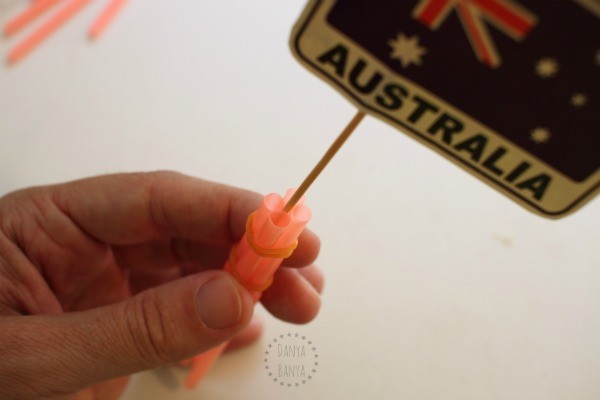 Stick the Australian flag sticker onto the toothpick. (You could use scrap paper for the back of the sticker, or just use the sticker's own backing paper). Then insert the other end of the toothpick between the four straws. It should be able to stand up if your elastic bands are tight enough.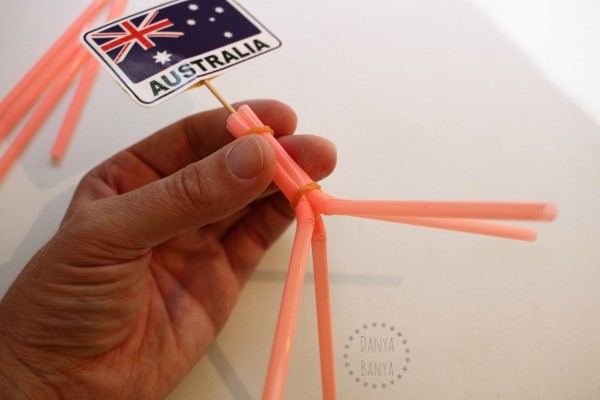 Then splay the straw ends so that it has a square pyramid shape. Then pop it on a green bowl to represent Capitol Hill – but you'll have to just imagine there's a large Parliament House built into into one side.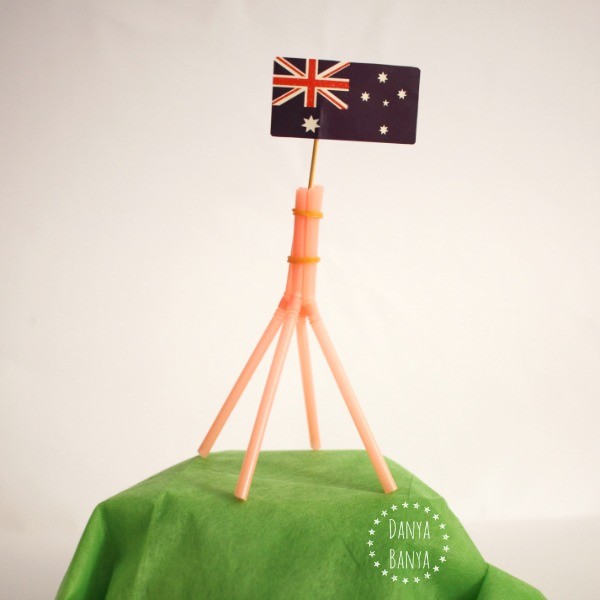 Green tissue paper 'grass' is optional. 🙂
This easy craft took about a minute to make – so quick that I made another (blue) one. Because blue is Bee's favourite colour at the moment….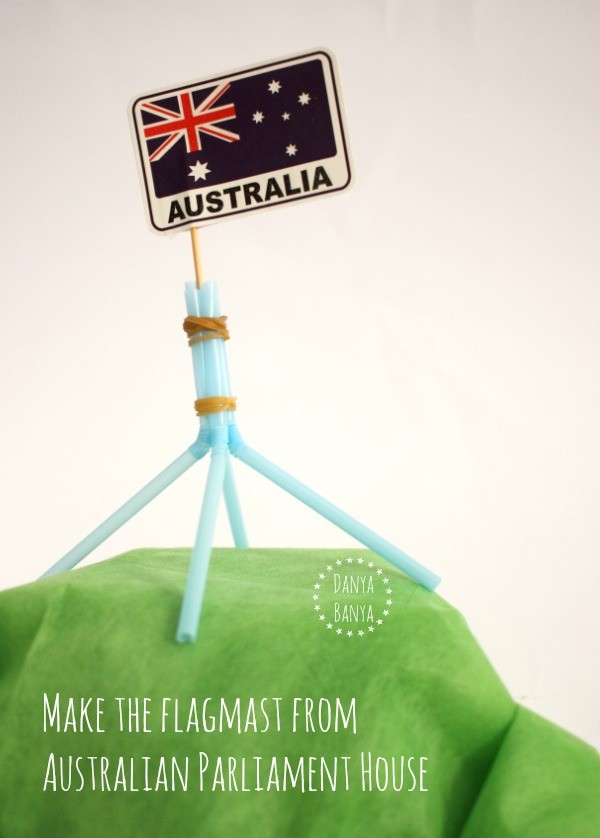 While we were chatting about, crafting and playing with our Australian Parliament House spires, we discussed the pyramid shape, the parliamentary system and how the politicians get to make all the laws. JJ decided that she wants to be a politician when she grows up. Heaven forbid! (I'd much rather she was a scientist, but I guess it isn't up to me.)
It wasn't intentional, but I seem to be on a mini roll of replicating Australian iconic landmarks. (We made a paper plate Sydney Harbour Bridge and Sydney Opera House earlier this month).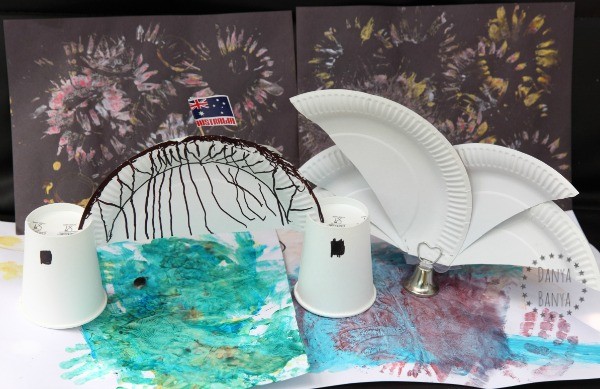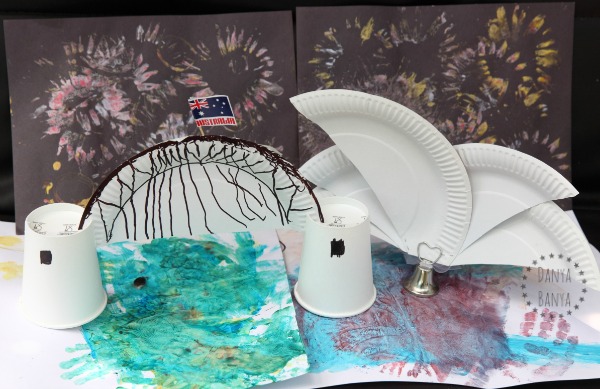 Maybe we should submit our designs to Cockington Green? Oh dear, the talent gap there is embarrassing. 🙂
xx Danya