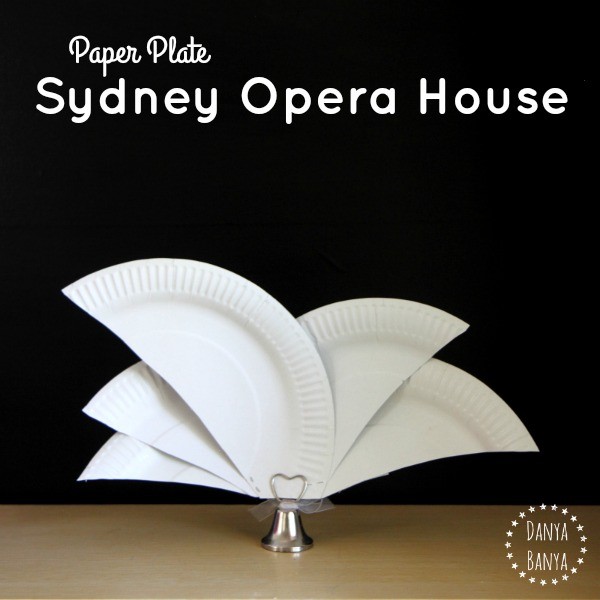 Being a Sydneysider, I thought it was high time I had a few Sydney craft ideas on Danya Banya. For the first one, I'm tacking the Sydney Opera House; a late modern architectural masterpiece, a world-renowned centre for performing arts, and one of Sydney's most famous icons. And here I'm replicating this amazing building with paper plates. 🙂
This is a super easy Sydney Opera House craft that you can do in just a few minutes…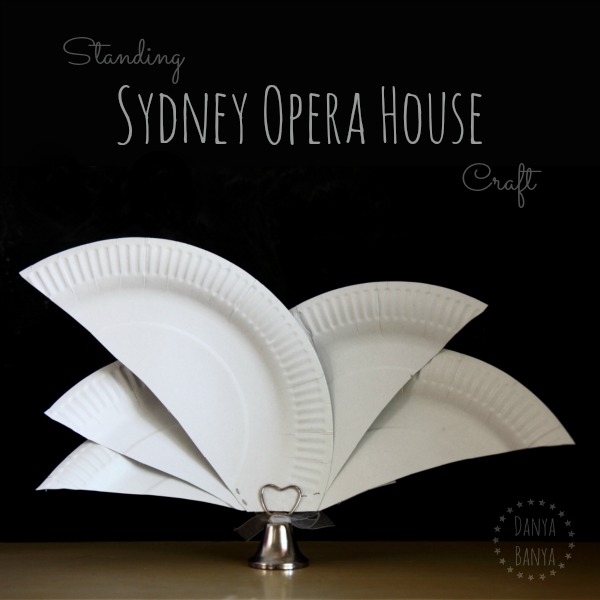 All you need is:
3 paper plates
scissors
stapler
place card holder
The first step is to cut the plates in half. You only need five halves for this particular craft, so you can put one aside for another project.
Next cut along the flat side of the halves, so that they are really a slight crescent shape. Then arrange the five crescents in your hand in a rough Sydney Opera House shape, like this.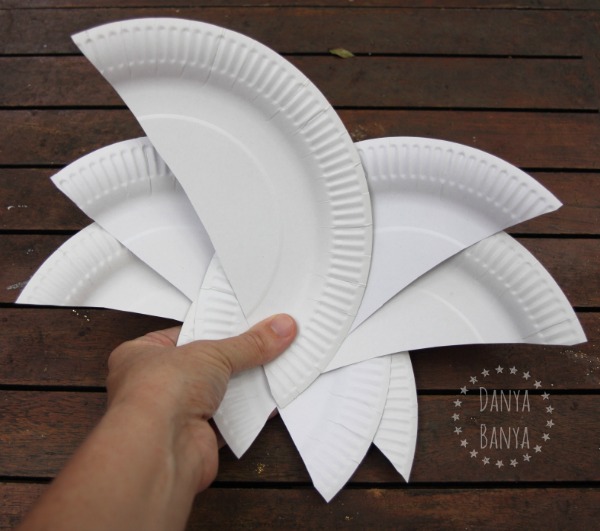 There should be three crescents facing towards the left, and two facing towards the right. The middle one on top of the two either side, with the two outer ones on the bottom.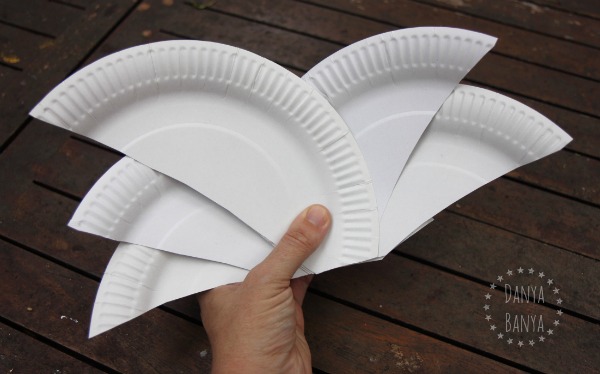 Cut along the bottom edge, trim away any overlap, and secure in place with a couple of staples. (The staples are more subtle if they 'face' the back.)
Insert into a place card holder. I have twelve of these little bell ones and I think they are really sweet. Because this craft is thicker and heavier than a normal place card, I found I had to separate the wire heart a little bit, insert the Opera House craft, and then squeeze the wire closed again.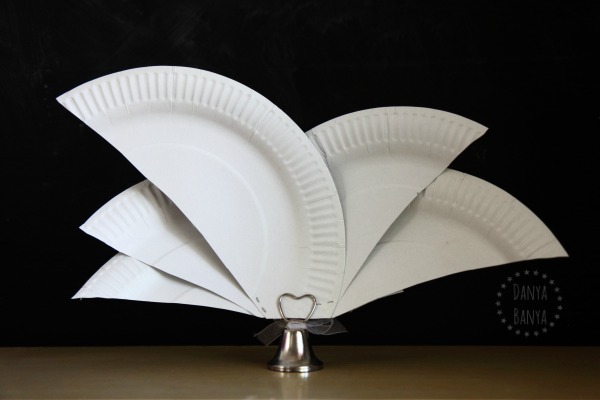 An easy Aussie craft idea, or with Australia Day coming up on 26th January, perhaps an Australia Day party decoration? (Because it is self standing, it could work as part of your table display.) For us, it's a craft to celebrate this wonderful city that we are so lucky to live in. My kids are really familiar with the Opera House – they've been with their Granny to see performances there on a number of occasions, and it is always awesome in the literal sense of the word. (If you get a chance, the Baby Prom performances are especially good for toddler and preschooler aged kids.)
And if you are going to make one Sydney iconic landmark, you may as well make both. Pop over to see how we also made a paper plate Sydney Harbour Bridge.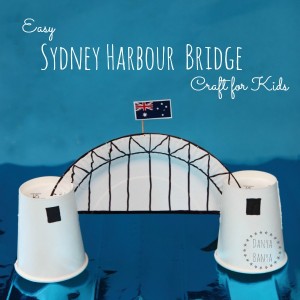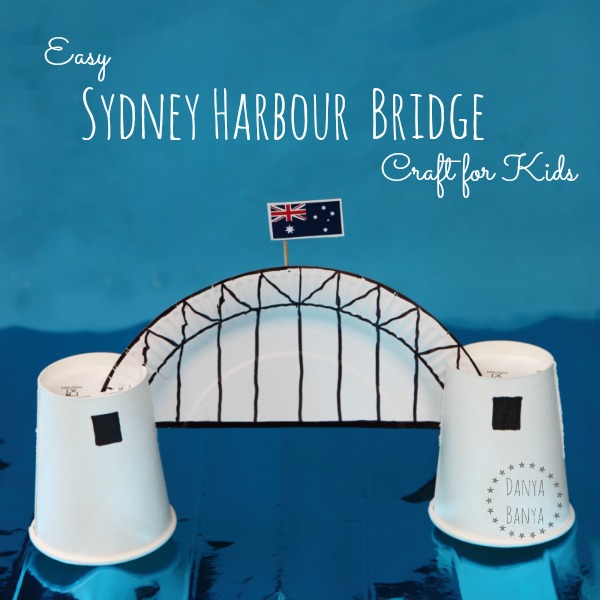 Or, if you'll be watching the fireworks this Australia Day, you might want to make a fireworks painting beforehand. (This is great way to open a dialogue about fireworks with little ones that may not have seen them before.)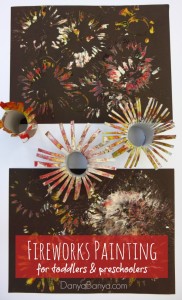 You might also like this Australian flag for preschoolers that we made last year.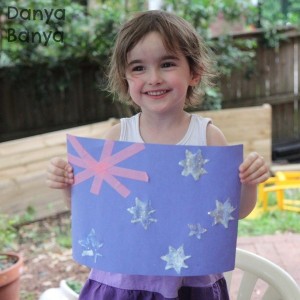 ​For more Aussie inspiration, I'm super excited to be teaming up with some of my fellow Aussie kid bloggers to bring you a few new & fun Australian themed ideas for kids! Pop over and check them out…
I also have a Pinterest board where I pin all my favourite Australia for Kids ideas from around the web:
Follow Danya Banya's board Australia for Kids! on Pinterest.
xx Danya