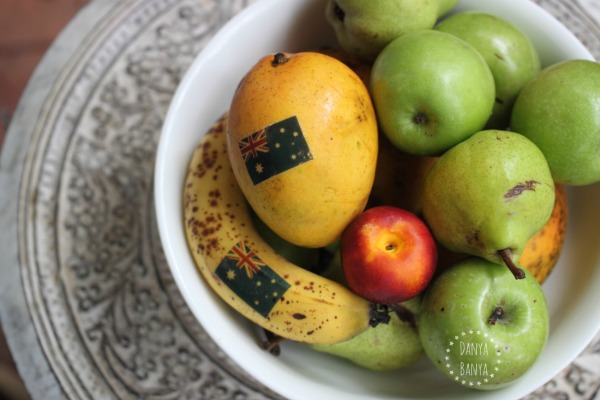 Looking for a fun Australia Day lunchbox idea? How about a piece of Aussie fruit? All you need are Australian flag temporary tattoos and about 40 seconds to turn this…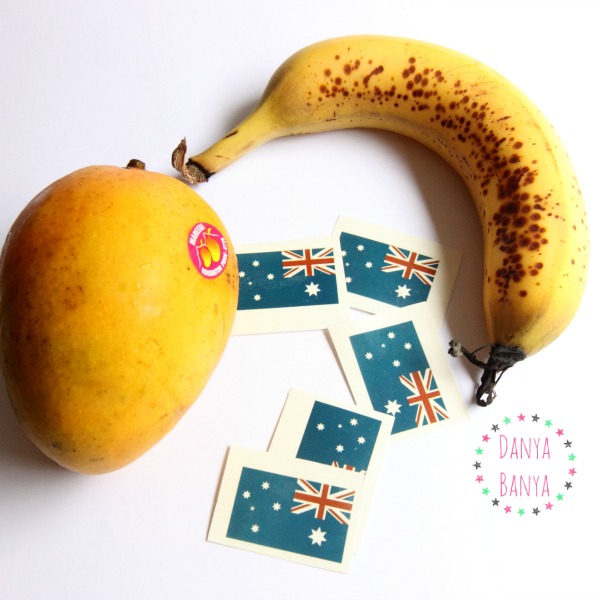 into this…. 🙂
We like our bananas ripe like this – all lovely and spotty. They are perfect for preschool lunch boxes (and hopefully school lunch boxes in just a few weeks – eeek!
I've also been serving JJ mango in her preschool lunch a lot this summer. She thinks it's a big treat. I've found it easiest if I cut off the two cheeks, cut a criss cross pattern into the flesh and place the two cheeks facing each other into a plastic container. She can then eat it easily with a spoon.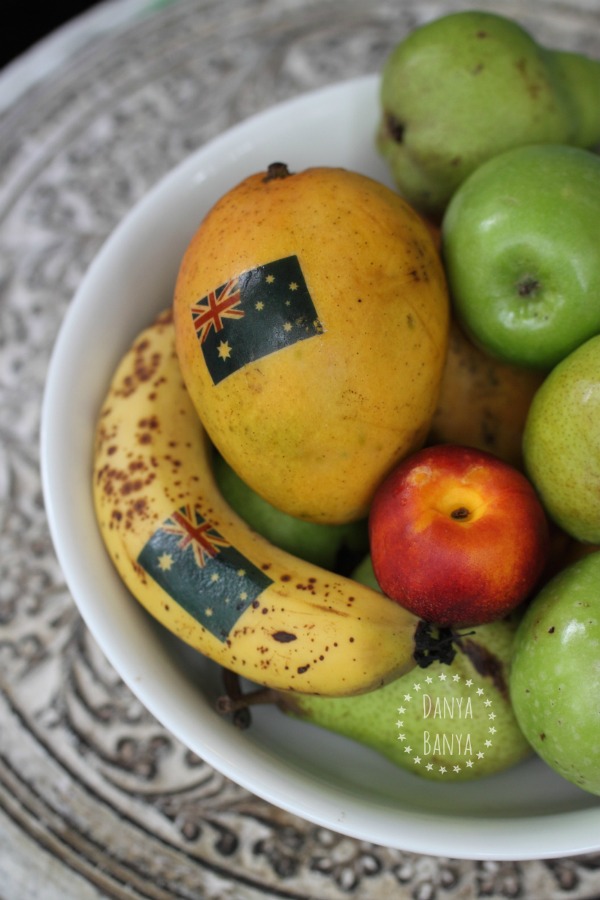 The apples and pears are all a bit weird looking because we've been buying from the 'imperfect picks' bins at our grocers lately –  better for my wallet, better for the farmers, and they still taste great.
I thought this was a fun (and super easy) way to add a bit of Australia to your fruit bowl or for a fun Aussie snack this Australia Day. We need to make some more, because we've already eaten these ones!
Thanks to Be A Fun Mum for the inspiration with her temporary tattoo banana lunch box idea.
xx Danya