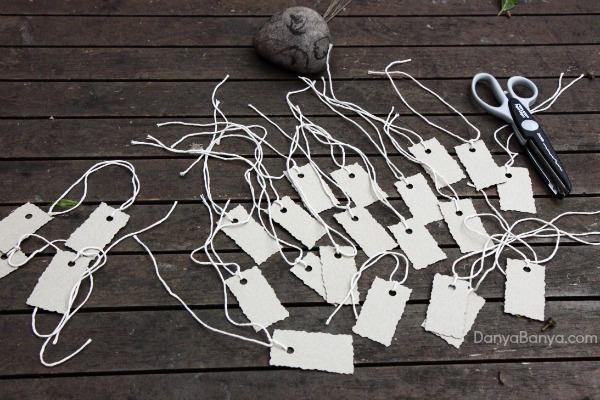 Simple DIY gift tags, made using cardboard, pattern scissors, a hole punch and some kitchen twine. One A4 cardboard sheet (upcycled from the back of an A4 notepad) made about 30 tags in about 15 minutes.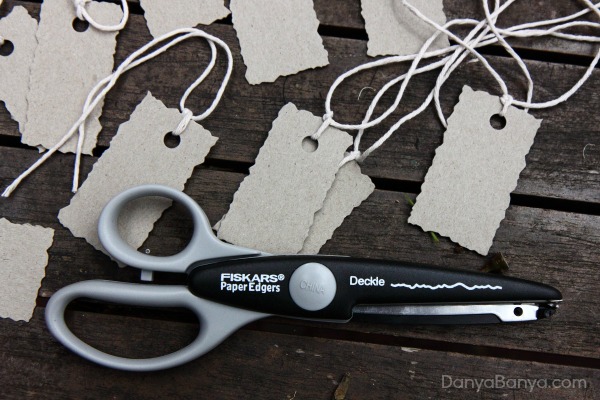 I originally made these tags so that four year old daughter and I could 'play shop'. The idea was that we could add price tags to things around our home, and my daughter could buy them with play money. I thought that both writing and reading simple price tags would be a playful way to practise her numeral recognition skills.
I think they would work equally well as present gift tags.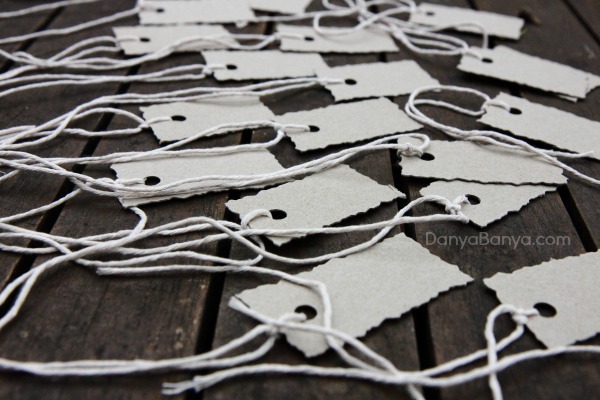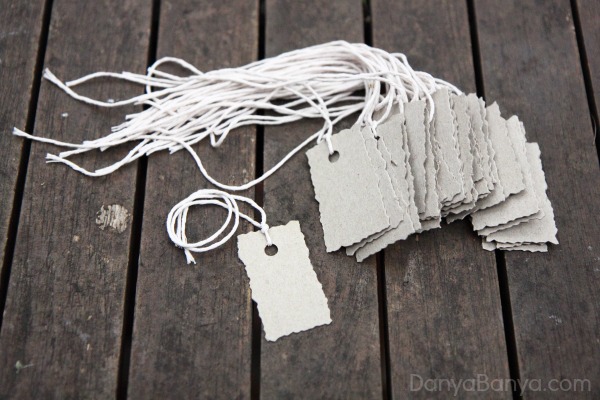 But as it turned out, they ended up being used as price tags for our preschool market stall. The stall was lots of fun to help run, and it raised money for new equipment and fun activities for the preschool.
xx Danya