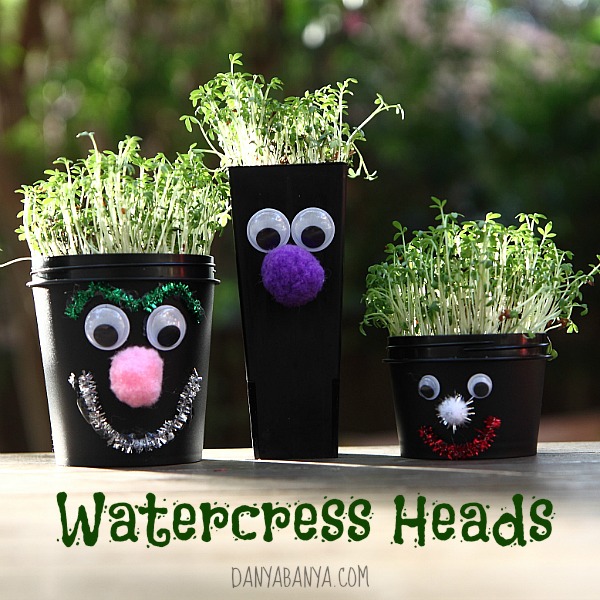 A while back, poor JJ came down with a bug and was feeling poorly. Too sick to run around and too sick to initiate her own play ideas, she was feeling pretty miserable. So we sat down at our craft table to create something together – something that would gently distract her from her woes, without burdening her with too much concentration or effort.
I came up with the idea to try out a childhood classic – growing plant 'hair' out of little pots with faces on them. I found these little pots in our upcycling stash – the tall ones originally held some Australian native seedlings, and the smaller ones once contained face creams. JJ sorted through our craft stash to find materials to make the faces, and she came up with the designs. I used the low temperature glue gun to attach all the various bits and pieces, with JJ helping where she could.
It was 100% JJ's idea to make a Rudolph, and she also came up with the idea of using twigs with tiny gumnuts on them for antlers. (Even though Christmas was long gone, it obviously had a lasting impression!).
Afterwards, I partially filled the pots with toy stuffing, and then filled the rest with wet cottonwool balls. JJ sprinkled on some watercress seeds, and we covered the tops with paper for a day or two until the seeds began to germinate.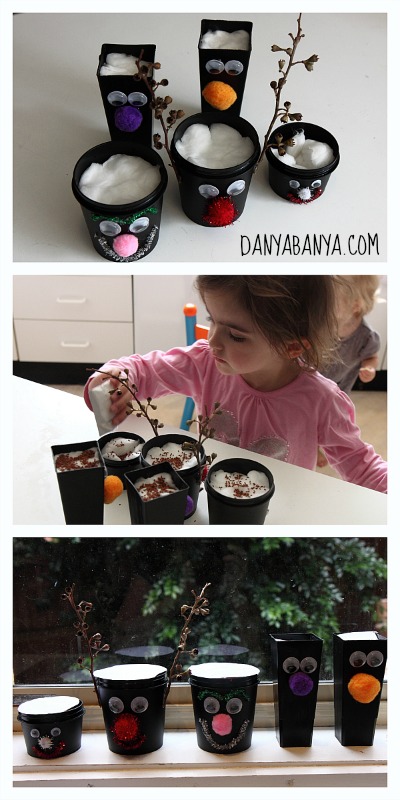 And then we watched them grow!
Everyday, JJ dampened the cotton wool with a water spray bottle (which incidentally is a great practical life activity to build up hand strength).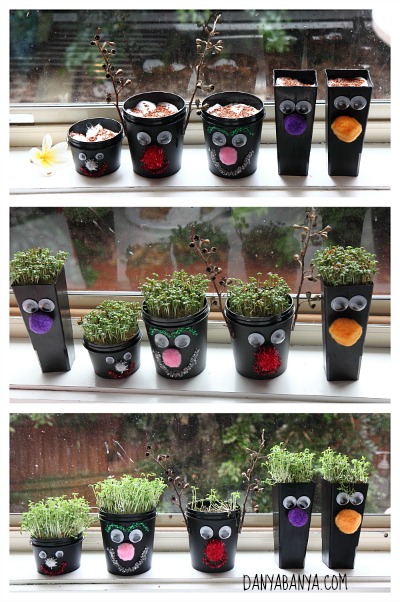 As you can see, they grew, and then a couple of them shrunk! I guess the hot Australian sun coming through the window was just too strong for poor old Rudolph. The next day we also lost the one with the orange nose, before I learnt my lesson and moved them to a shadier spot. Nevermind, we still ended up with three watercress heads full of glorious hair…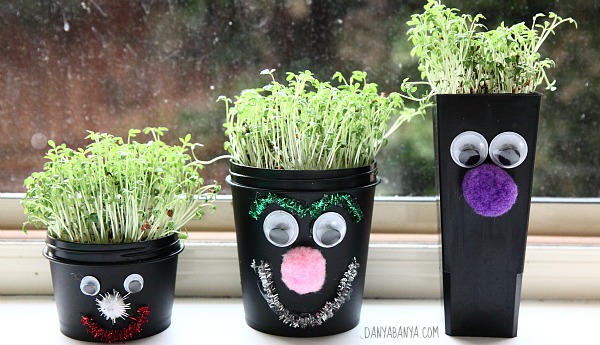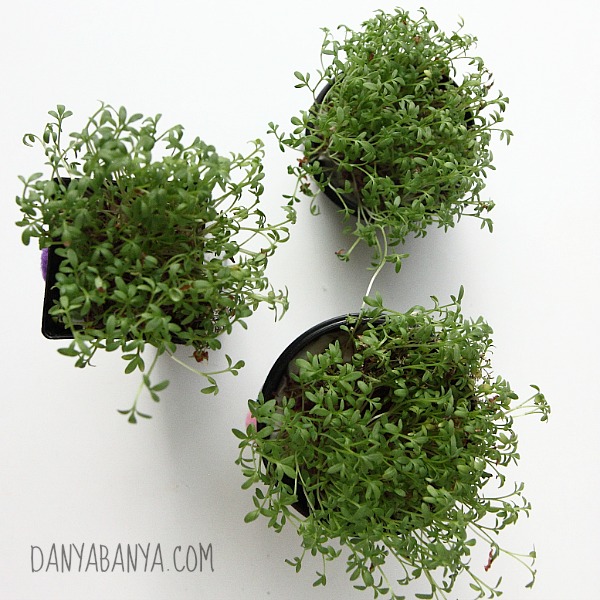 And all the while we got to learn a little bit about seeds, plants and what they need to grow.
And then we ate them. 🙂
We still have a lot more watercress seeds left (from just the one packet), so I'll think we'll be growing some more again soon…
xx Danya