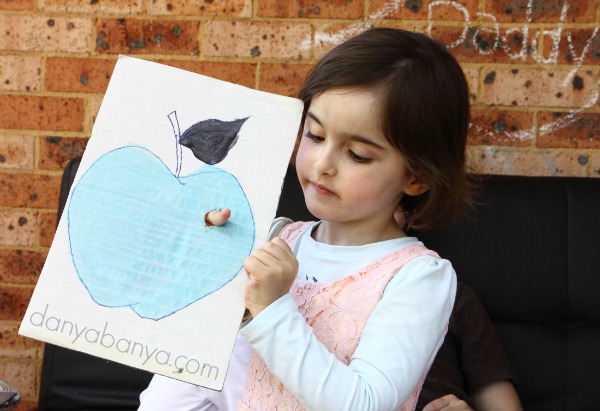 Here's a cute little worm-in-an-apple craft idea. The kids and I made these wormy apples for Bee's toddler exercise class when 'apple' was their word-of-the-week. Of course, Bee's big sister wanted to make an apple too, so we ended up with both a toddler and a preschooler version. My favourite bit is the cut out section where their finger becomes the worm!
Worm in An Apple Craft
I drew an apple outline onto recycled cardboard, and invited the kids to paint. Initially I suggested either green (for granny smith apples), pink (for pink lady apples) or red (for red delicious, and all the other red apples out there), but Bee chose pink and purple, and JJ chose blue with a black leaf. As we had just finished reading Eric Carle's The Artist Who Painted A Blue Horse the night before, I quietly applauded their colour choices.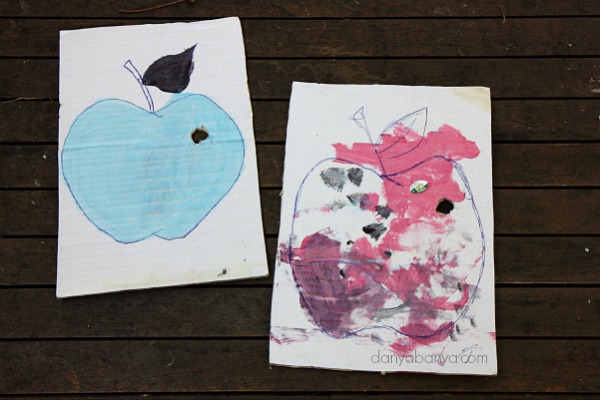 Bee (then almost 2 years old), had a lot of fun splodging in pink and purple with a paint brush. JJ (4 years old) started painting hers, and then very politely asked if I could finish it off so that the paint would go all the way to the lines. (She hasn't really been worried about keeping within the lines before, so I wonder if this is going to be her new focus?) Afterwards I cut two rough holes in the cardboard with scissors.
The kids loved poking a finger worm through the apple holes. It's just like those interactive finger puppet books, except that you get to make up this story.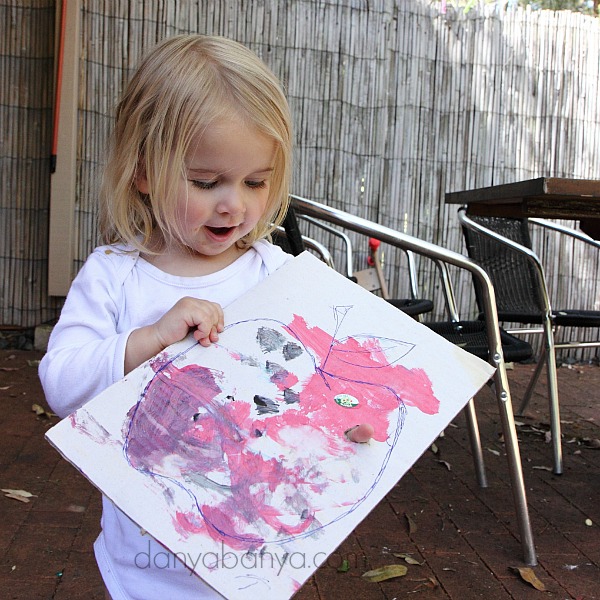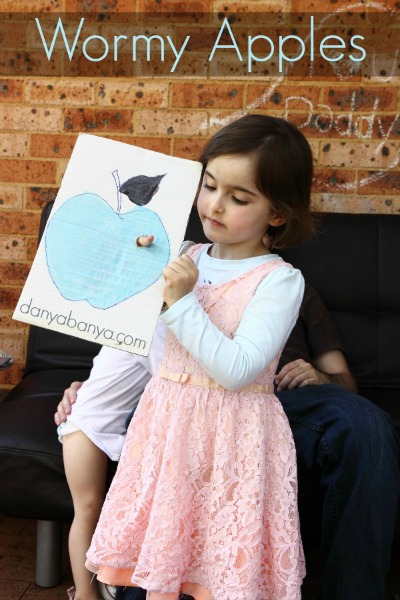 And then, guess what happened?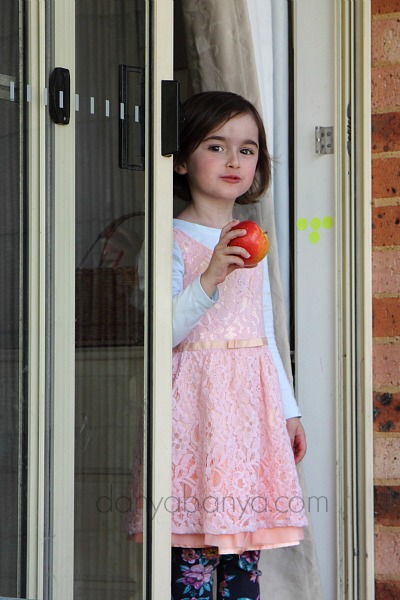 JJ helped herself to an apple! Which was not very surprising really, considering my kids go through 2 tonne of fruit a day. (Almost).
If you're after more apple ideas, you might also like our apple scented play dough – so easy to make!
xx Danya