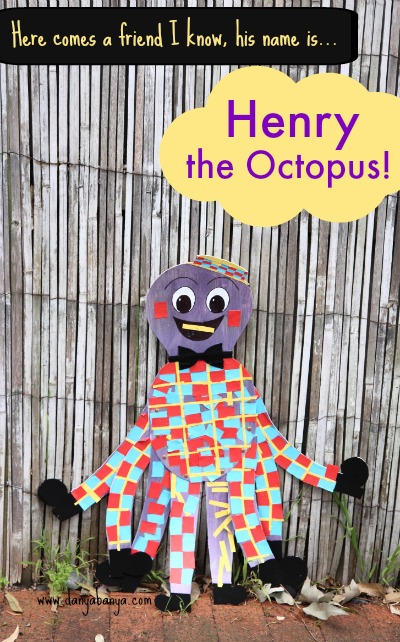 Opps, I haven't had a chance to tell you how the rest of Bee's Wiggles birthday party went. I already told you about the Dorothy the Dinosaur egg carton rose and paper plate rose craft ideas. Here's a third craft idea that I thought would be fun for a bunch of kids to do together – stick the clothes on Henry the Octopus!
So I made this cute, but very naked Henry the Octopus! What a rudie nudie!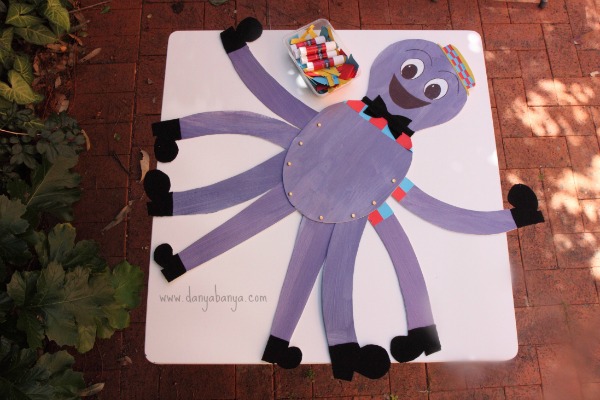 Actually, I can't take ALL the credit. JJ did help paint. After all, purple is one of her favourite colours…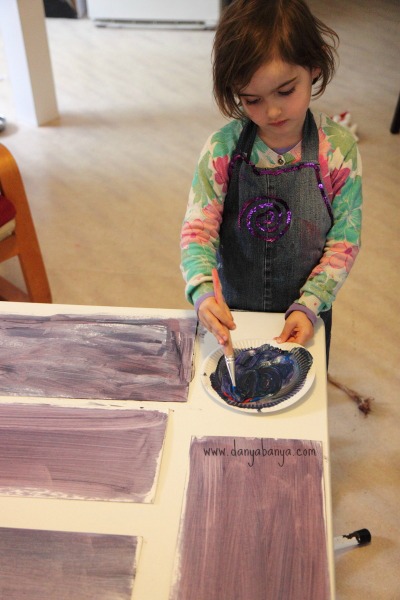 Henry's made from sturdy recycled cardboard. I cut out and put together all the pieces over the next couple of nights. The bowtie and shoes are glued on black upcycled fabric. The yellow part of the hat is repurposed fabric too. The facial expressions are drawn on with black permanent marker and liquid paper. The arms (or legs) are attached with paper fasteners (which are sometimes called split pins). The 'clothes' are just red, blue and yellow pieces of paper that have been cut into rough squares or rectangles for the kids to glue on with glue sticks.
Before the party, I stuck a few of the coloured squares on to give the kids the idea, and then left them to decorate Henry however they wanted. Apparently they thought he needed some rosey cheeks and a yellow tongue. After the party, Henry still had a few bare arms, so the kids and I finished dressing him over the next few days.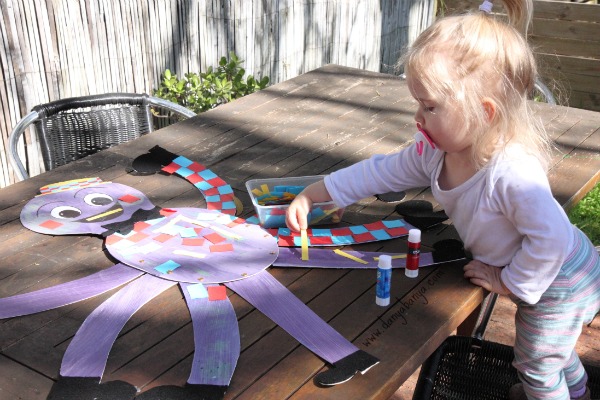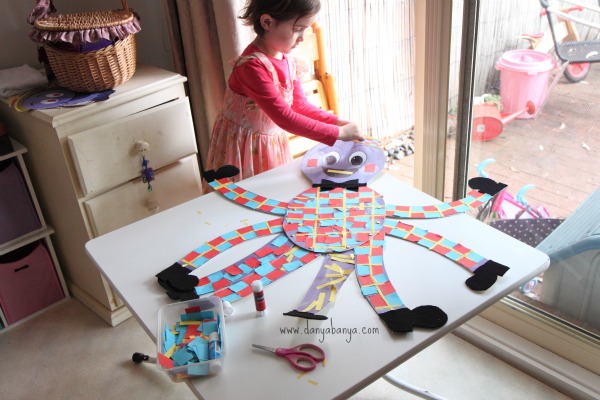 Once Henry was fully clothed, he became a fun homemade toy! He's light weight enough that he's easy to carry around. The kids especially like the moveable arms and legs.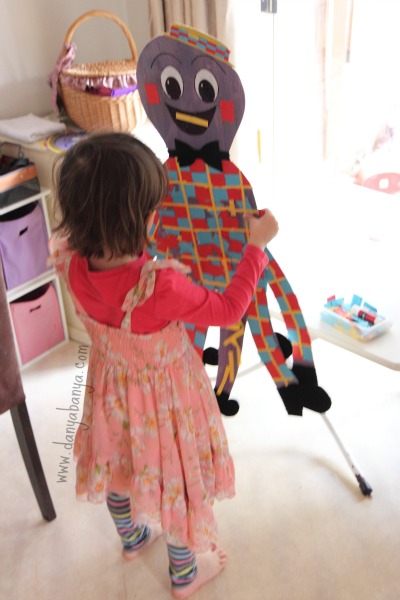 I thought he could double as our "elf on the shelf' this Christmas, but I have a feeling Henry might be hard to hide. 🙂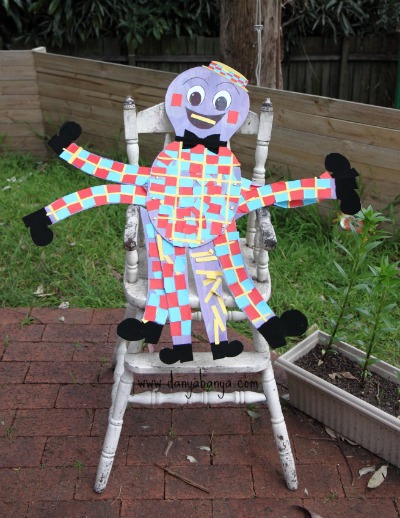 xx Danya