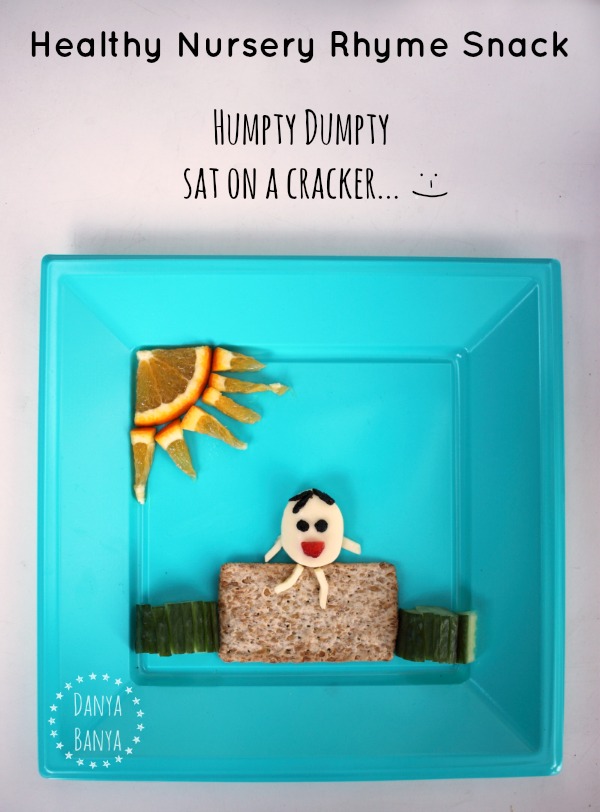 I'm having so much fun coming up with healthy snacks for the kids. It's slightly addictive! Remember the Incy Wincy Spider cheese snack we made a few weeks ago? Well, I *may* have been coerced by tiny little people into making about a dozen versions of this since then. So I figured it's high time we added a new nursery rhyme character to our repertoire. This time, it's Humpty Dumpty!
Sing along if you know how the nursery rhyme goes….
Humpty Dumpty sat on a wall.
Humpty Dumpty had a great fall.
All the King's horses and all the King's men
couldn't put Humpty together again.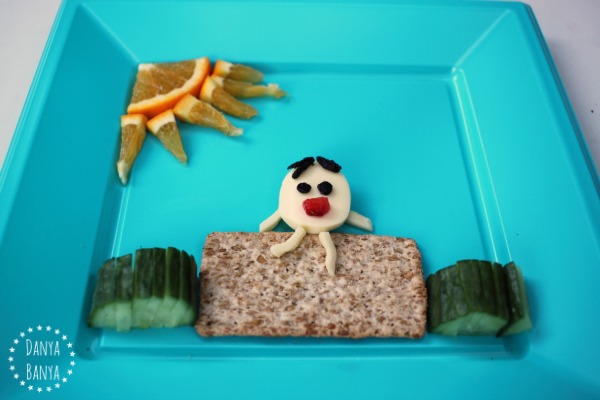 To make our healthy Humpty Dumpty snack, we used:
cheese pop (or cheese slice)
dried currants
strawberry
cucumber
orange
rectangular cracker
What to do
Cut a cheese oval body, with little cheese legs and arms. (We happened to use a DAIRYLEA Cheese Pop because we had these in the fridge. A cheese slice would work as well.)
Add two tiny currants for eyes. Cut slices into a larger current to make hair. Use a sliver of strawberry for the mouth and a wholemeal cracker for the wall. Add an orange sun and sliced cucumber grass…
And then sing Humpty Dumpty ten times over!
The kids helped create our little plate of food art, and then waited patiently while I snapped a few shots…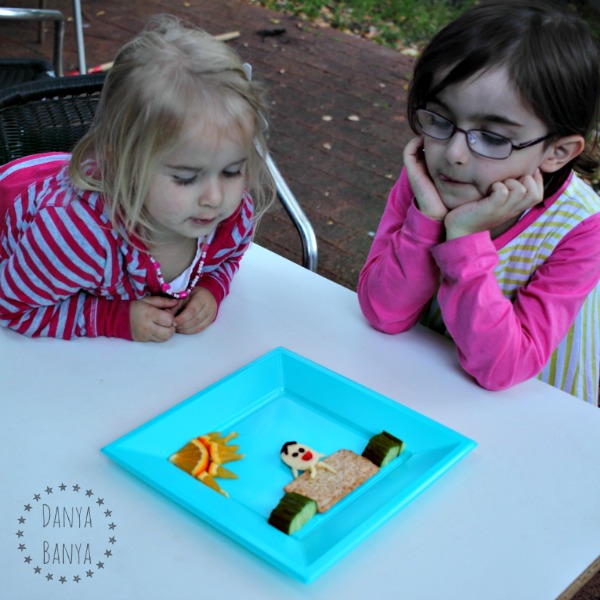 … before devouring him!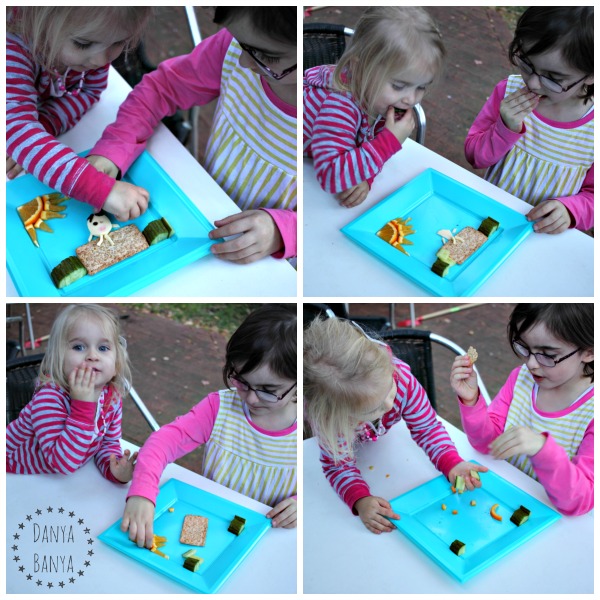 Nom nom nom….
This is part of our Rhyme Time series, where some of my blogging buddies and I bring you fun ideas for various popular nursery rhymes. Pop over and check out these other fun Humpty Dumpty ideas: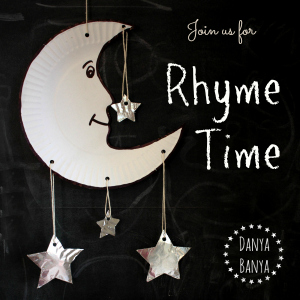 And have a look at some of our previous nursery rhyme ideas for:
All these and more are on our Rhyme Time pinterest board.
Follow Danya Banya's board Rhyme Time!! on Pinterest.
Speaking of Pinterest, you might also like our Fun & Healthy Snacks for Kids board. I'm always adding great ideas I find around web over there.
Follow Danya Banya's board Fun and healthy snacks for kids on Pinterest.
xx Danya