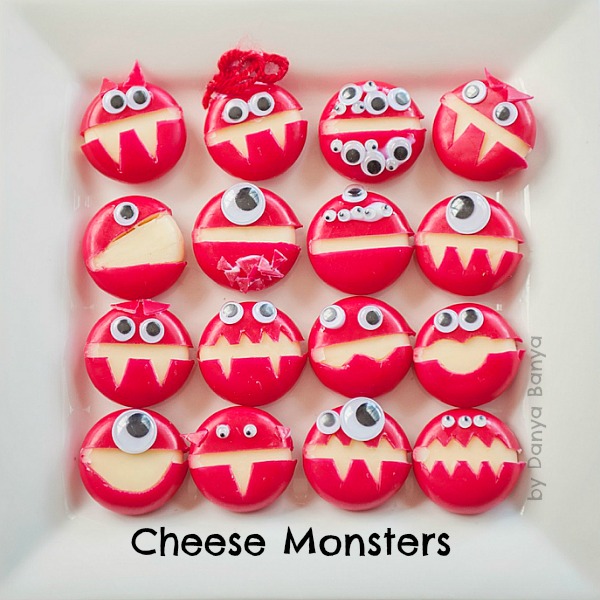 We made these cute little Cheese Monsters for my nephew's 5th birthday party last weekend. Healthy party food ftw!
A sharp knife (a filleting knife is perfect), a few googly eyes in different sizes, some non-toxic kids PVA glue, a tiny bit of wool for hair and a couple of packets of mini Babybel cheeses all come together to make a plate of monsterlicious treats.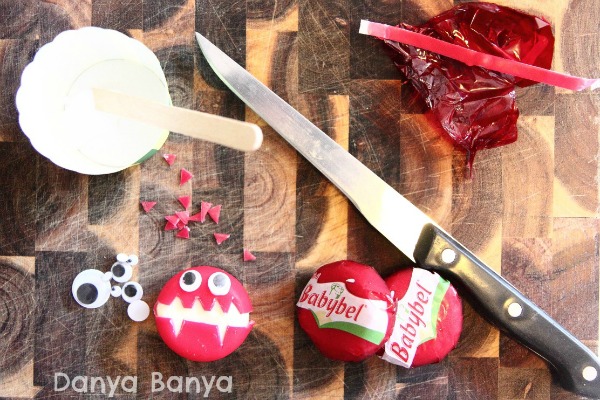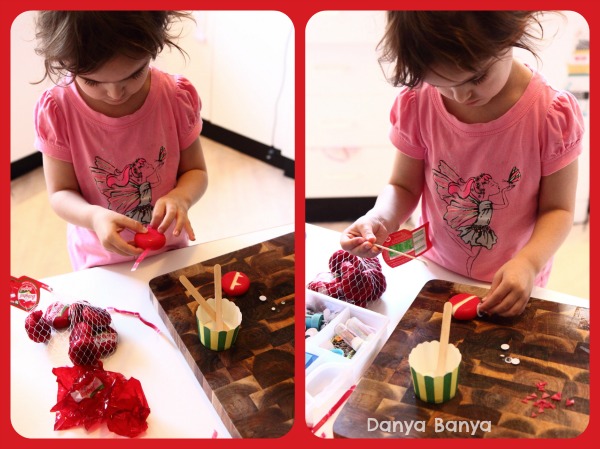 This was a team effort. JJ (3 years and 9 months) unwrapped all the cheeses and removed the middle wax strip. I did all the knife work. JJ helped stick on a few googly eyes in the beginning, but soon declared that sticking the decorations on was my job (which I was grateful for, as I could easily prevent glue from getting on the actual cheese.)
Because each monster was intentionally different, there was no pressure to cut or stick in exactly the right place.
It didn't take long at all and was a fun little fine motor activity for us both. Here they are, waiting for the glue to dry. (Once this photo was taken, these monsters did the rest of their waiting in the fridge.)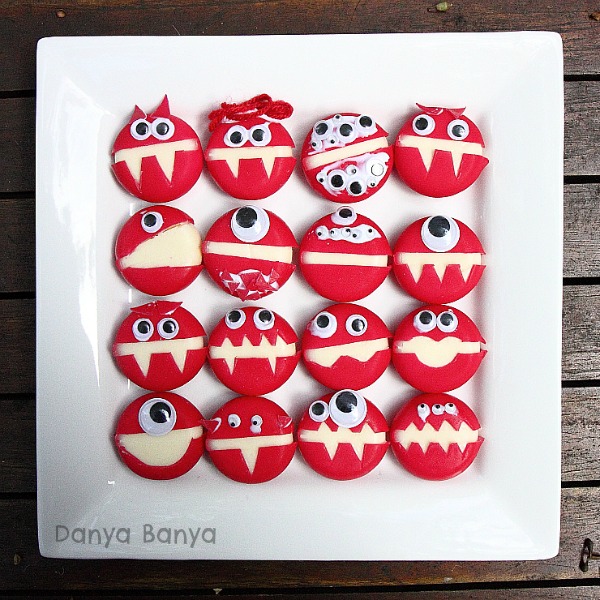 And the kids loved them! They ended up a fun, yummy and healthy party snack without any artificial colours, flavours, or preservatives. They are also a great option for kids with allergies, as they are nut-free and egg-free. (And gluten-free mind you, but it's the nuts and eggs that we need to watch out for in our family.)
And of course, you don't need to make a large batch in one go if you don't want to. You could make just a couple to surprise the kids in their lunchbox this week.
xx Danya
PS: If you are after some more elegant and less googly-eyed cheese art, have a look at these Mini Babybel Cheese Girls. Aren't they just adorable! Or for some serious food-porn, check out these Boris Johnson & Ken Linvingstone Mini Babybels. Amazeballs. (Or should that be amazebels?)