Healthy snacks for kids: fun cheese flower snack plate that children can help make. Perfect for Spring!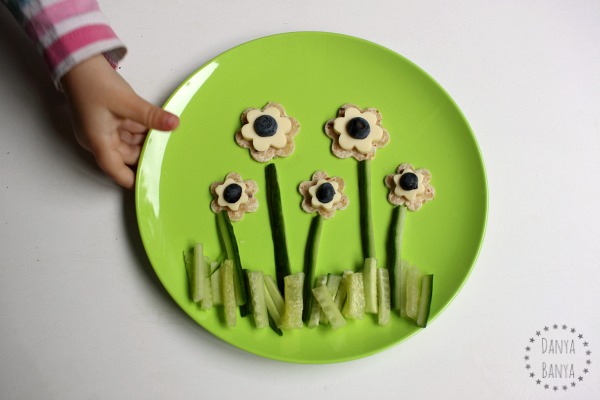 My northern hemisphere friends may be knee deep in 'fall' leaves right now, but in Australia, it's the middle of spring. Flowers are blooming everywhere, including on our snack plates!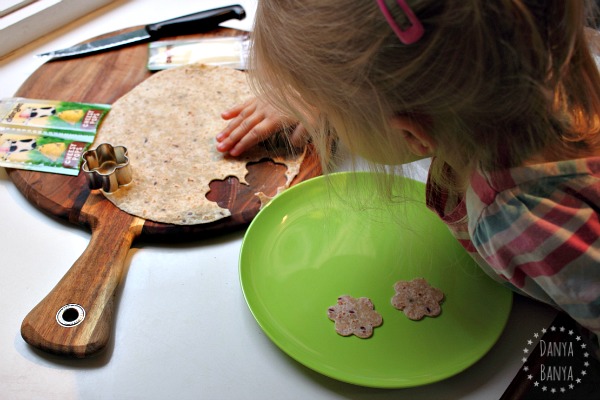 To make a healthy cheese flower snack like ours, you need
multi-grain wraps
cheese pops (or other soft cheese slice / cheese singles)
blueberries
cucumber
flower cookie cutters in graduating sizes
knife
chopping board
We use graduating cookie and dough cutters all the time – the different, yet matching sizes make something look fancy with very little effort. We have a bunch of different ones that we've bought over the years, and have built up quite a collection. The ones that we used here look to be exactly the same as these
(although we bought ours locally).
Bee (who was almost 3 years old here), helped to put our little flower snack plate together. With a little help, she could cut out the flower shapes from the wraps and the cheese (munching on the offcuts as she went).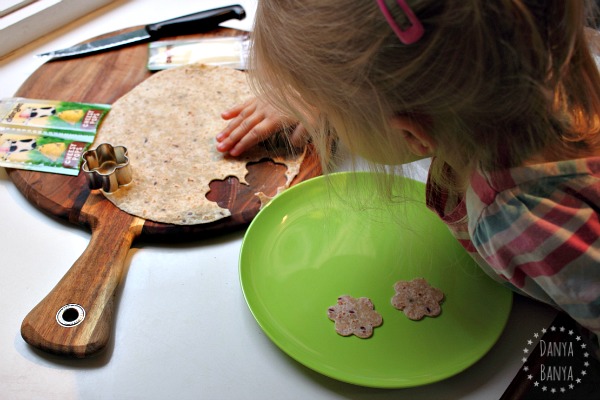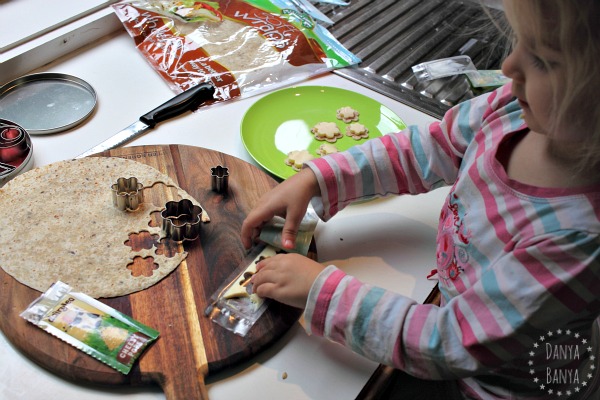 I cut the blueberries in half and a cucumber into long and short strips myself, then Bee and I worked together to arrange everything on the plate together. Bee especially liked adding the blueberry half centres. (I think more ended up in her mouth than on the plate though!)
Healthy, yum and fun! A perfect snack for spring.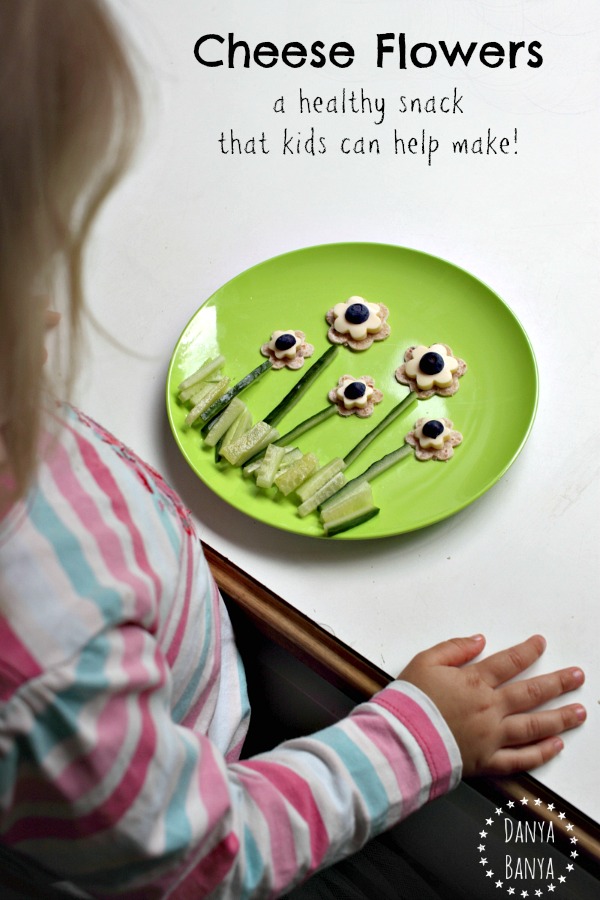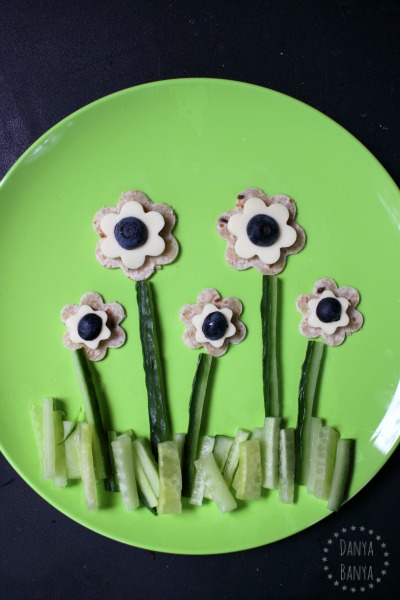 Thinking ahead, I reckon it would also be a lovely and healthy snack that kids could make for mums on Mother's Day. I know I personally would love a healthy kid-made treat like this!
You can find all of our healthy snack ideas here (we have lots!).
You might like to follow us on Pinterest too. (Let me know if you do, and I'll follow you back.)  We have a bunch of boards over there, including the Danya Banya blog board (which is full of really, ahem, awesome stuff), and there's also a Fun and Healthy Snacks for Kids board where I've been collating really cute and healthy ideas from around the web too.

Follow Danya Banya's board Danya Banya blog on Pinterest.
Follow Danya Banya's board Fun and healthy snacks for kids on Pinterest.
xx Danya
* This post contains Amazon affiliate link(s). An affiliate link means I may earn advertising revenue if you make a purchase through my link without any extra cost to you. It helps to keep this little blog afloat. Thanks for your support.