Sponge Monsters – a cute, colourful and quirky art idea for monster loving kids.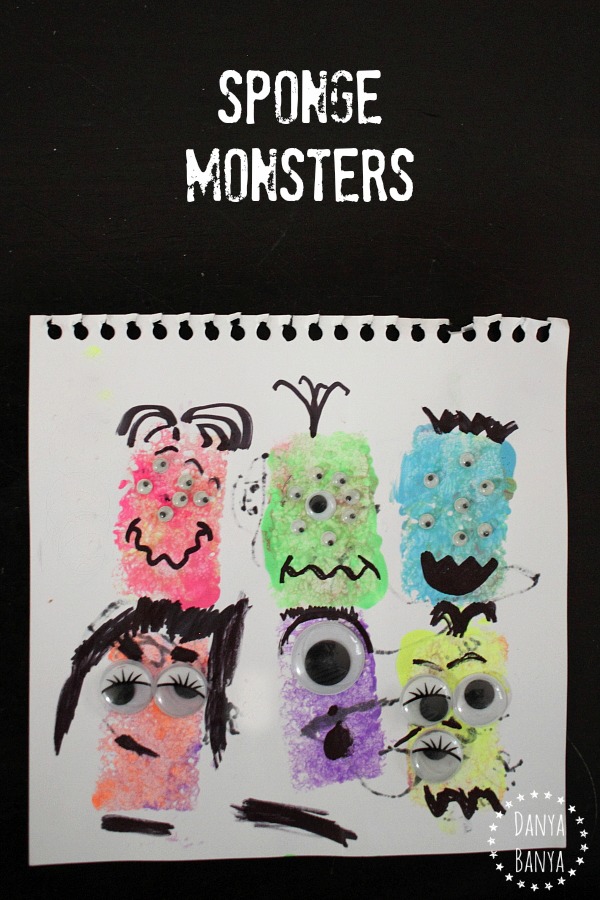 A few mornings ago, my 5.5 year old daughter JJ raided our craft cupboard and found a sponge and a box of new paints. She cut the sponge into a rectangular shape, and evidently decided to try out a new technique of painting onto the sponge with a paint brush and then transferring the paint to paper, exploring the new colours at the same time. She did this completely of her own accord, while I was packing her school lunch in the kitchen nearby. (It's moments like this that I lament the need to rush off to school at a particular time each morning. It would have been lovely to stay a while, and let her explore the paints and her new process a bit further.)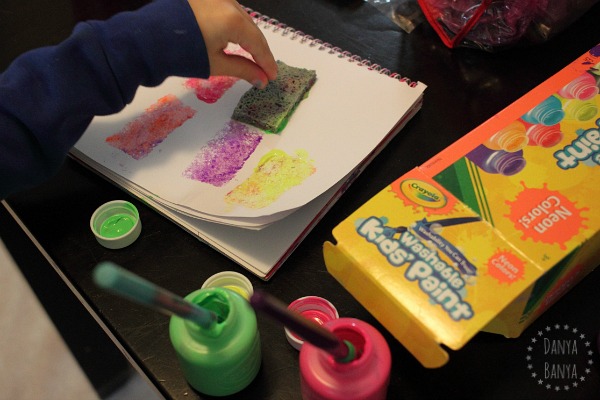 A few days later we found another moment for creativity, and I pulled out her (now dried) sponge prints. I suggested that we could turn them into something with a few googly eyes and a permanent marker (two things that always garner enthusiasm in our house). We worked on this part of the project together, using clear drying glue and a paint brush to stick the googly eyes on.
Here is how they turned out.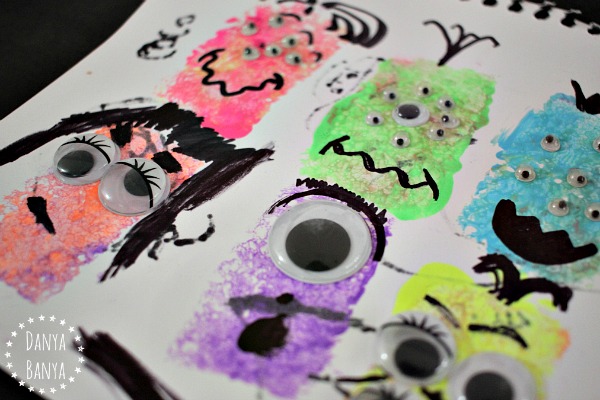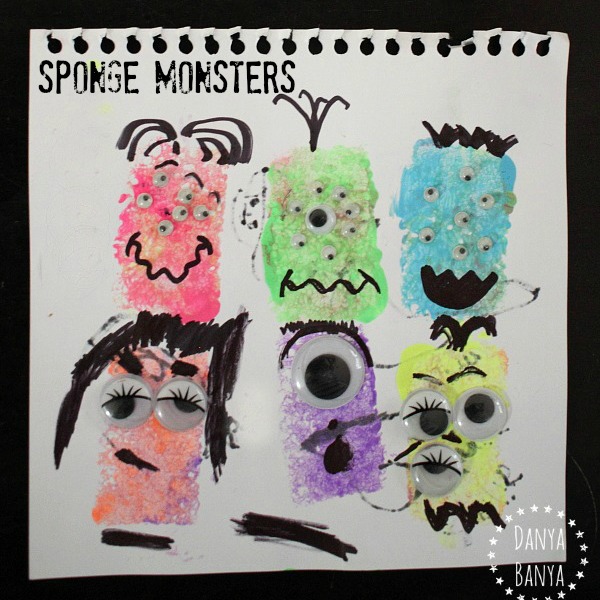 Cute colourful sponge monster process art for the win!
You can find more monster (and other spooky) ideas on our Halloween activities page, including: