DIY light weight star topper for your Christmas tree – that kids can help make!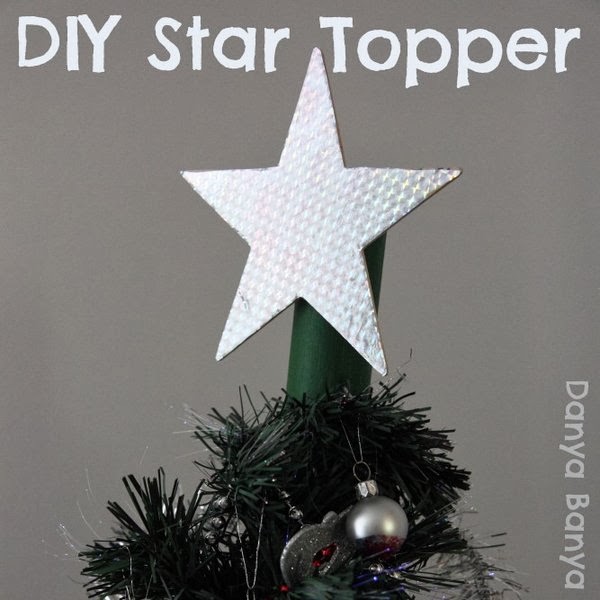 It's Christmas time, which means it's time to decorate our tree!
But we ran into a dilemma last week. You see, we were lucky enough to receive a free second-hand fibre-optic Christmas tree from Freecycle. But unfortunately our new tree isn't sturdy enough to hold our heavy old tree topper.
So the kids and I decided to make ourselves a new, light-weight one. (You know how much we love homemade & kid-friendly Christmas activities at our place!)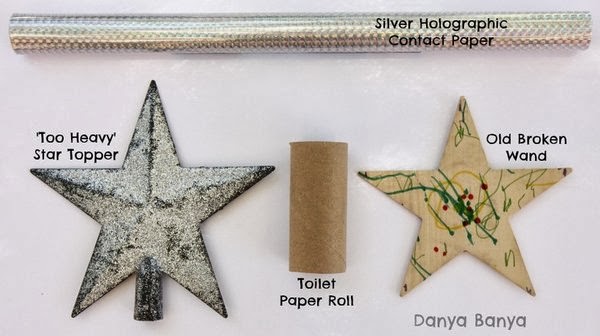 JJ used to have a wooden star wand (which she'd decorated with markers). It was played with so much that the handle had broken off – but a broken star wand is perfect for this job! (If you don't happen to have a broken wand, you could also cut a star shape from a bit of sturdy cardboard instead).
After tracing the star shape onto the back of the contact paper, JJ cut it out with a bit of help from Mr Banya using 'Mummy's Sharp Scissors'. (She loves to use adult tools, and at 3.5 years old is quite capable with supervision). It was tricky, especially as the contact paper kept rolling inwards. But she concentrated, tried hard and did a very good job.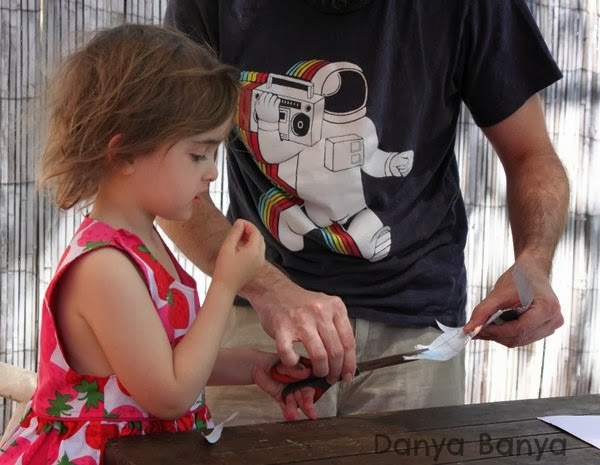 I only needed a give it a couple of snips afterwards to tidy up the edges, and then I stuck the contact paper to the wooden star. I painted a toilet paper roll tube green and hot glued it to the back.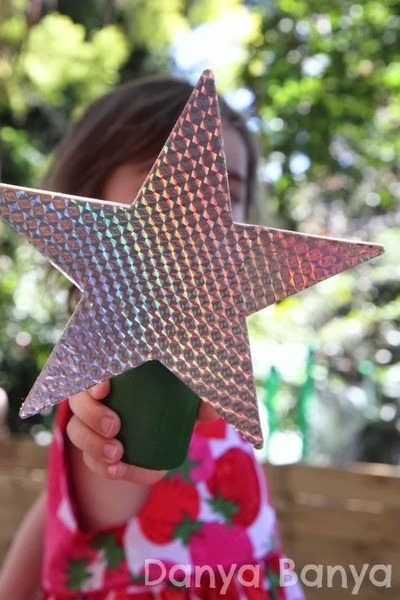 Ta da! Now we have a new light weight shiny star to top our Christmas tree.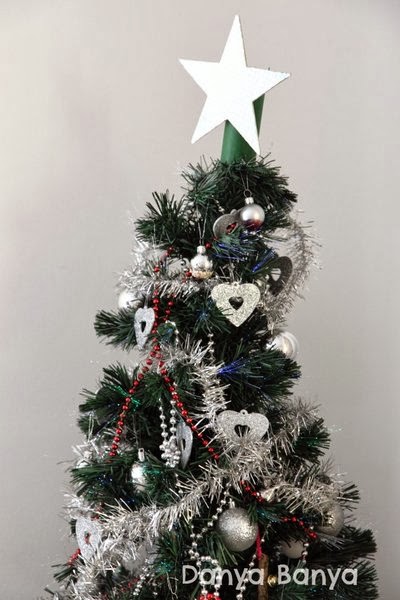 What sits on top of your tree?
For more Christmas ideas, check out our Christmas Activities for Kids archive page. Here's a few you might like:
You might also like our Merry Christmas or Toilet Paper Rolls boards on Pinterest.
And, of course, you can always subscribe to our newsletter to receive lots of fun ideas like these in your Inbox. We'd love to have you join us!
xx Danya