How to make ghost or skull boards for a DIY bean bag toss game for kids. Perfect for a spooky party or Halloween!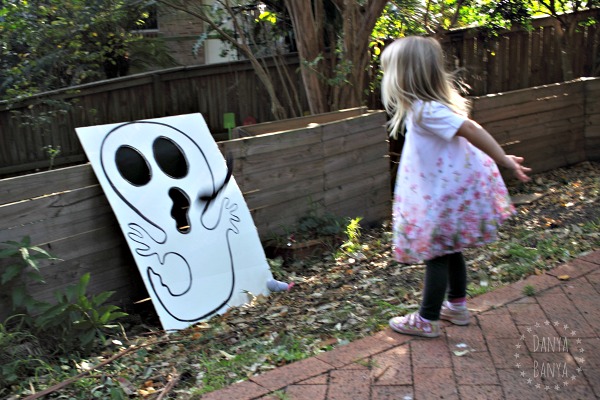 Here's another spooky activity that we did for JJ's 'spooky sixth birthday party'. (We also made Fruit Mummies as a healthy (but spooky) snack, and DIY bloodshot eyeballs for eyeball and spoon races. And I have a few more spooky ideas to share shortly – stay tuned!)
I made these ghost and skull boards while JJ was at school one day. They didn't take too long to make (maybe a couple of hours all up), and they doubled as both party decorations and as a fun party game.
When guests first arrived, the large size of these boards, combined with the high contrast of the black and white, made a really big impact (at a relatively low cost).
It didn't take the kids long to realise they could play with these boards too. They made up their own scoring system, and lined up to see if they could throw their bean bag through an eye socket and score! I was too busy mingling and managing the chaos to take photos at the actual party, but I snapped a few at home with JJ's younger sister Bee beforehand. (Can you see the black bean bag flying into the right eye socket in this photo below? Bullseye! Or ghostseye perhaps?)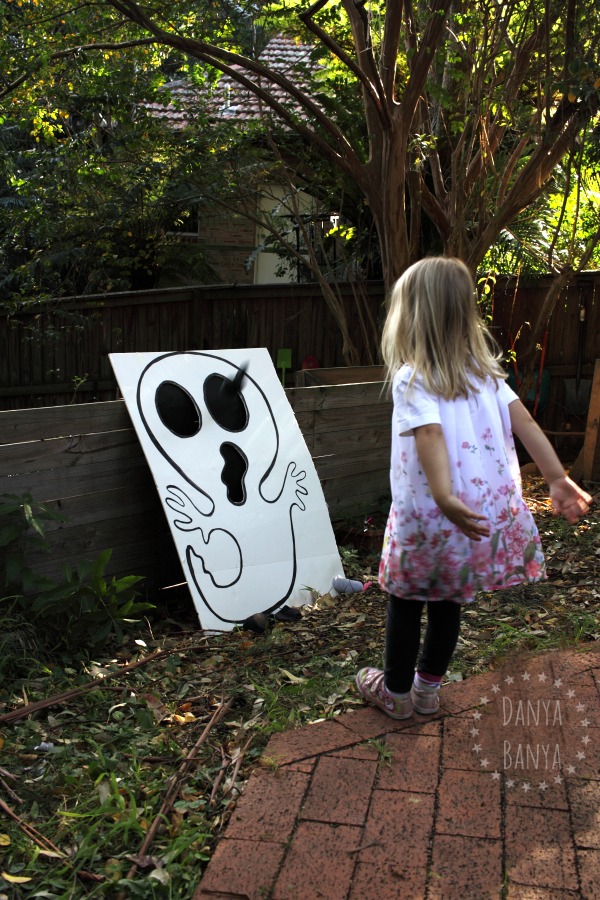 To make our ghost and skull boards, I used:
two large pieces of foam board (or foamcore posterboard). Mine were A1 size (594×841 mm / 23.4×33.1 in.)
sticky tape
the internet
I googled black and white images of skulls and ghosts, and choose ones I thought would be easy to replicate. (Try searching under Google images for "skull outline", "easy ghost drawing", and things like that).
Then I drew it on with a permanent marker, making the outline quite thick. I cut out the eyes and mouth, and stuck black paper to the back for contrast.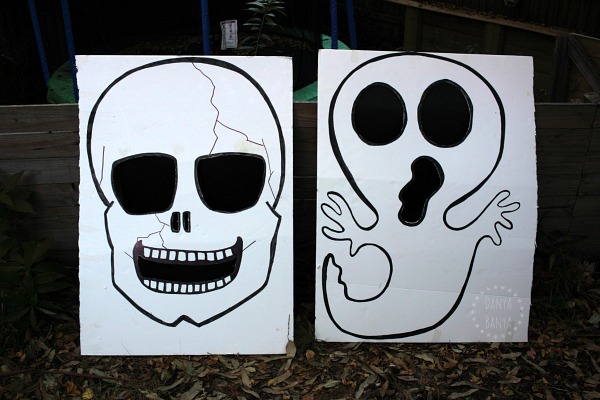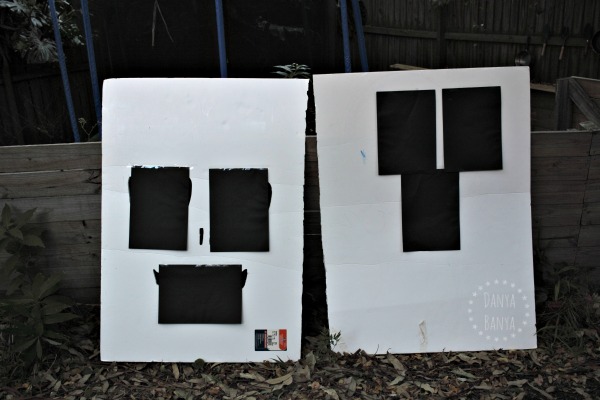 To make the bean bags, we just grabbed some odd socks from our (ever-growing) odd sock collection, partially filled them with rice (uncooked, of course) and tied a knot in the end. Very not-fancy, but hey, it works!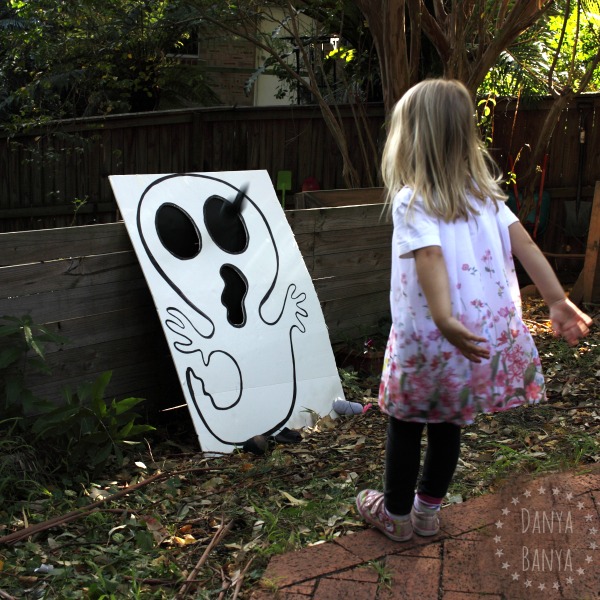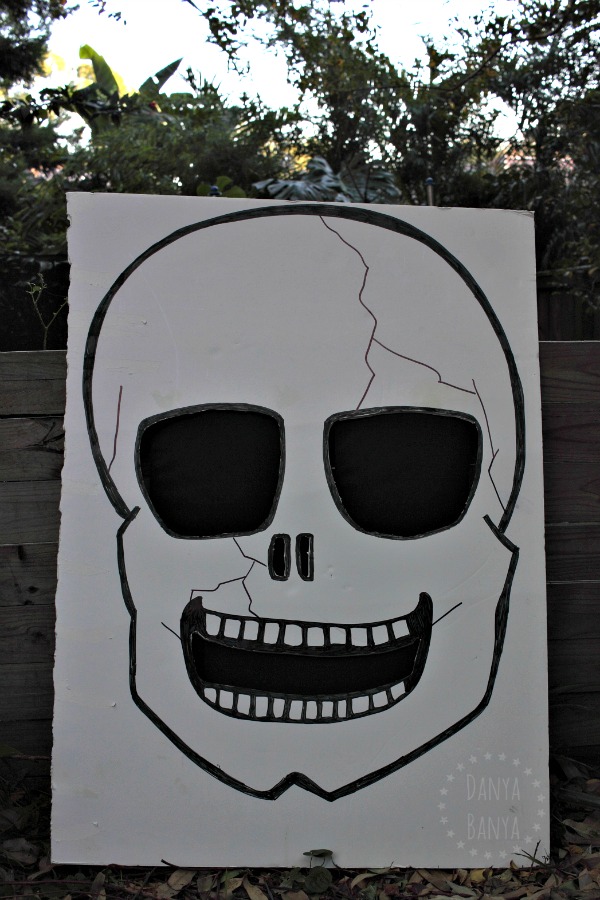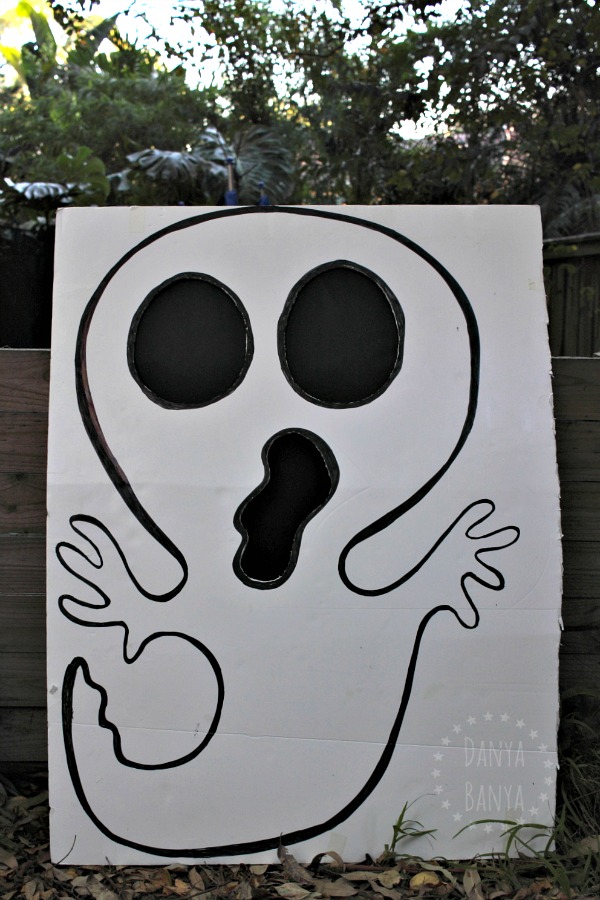 As I discovered, these boards also make cute surprise photo booths too!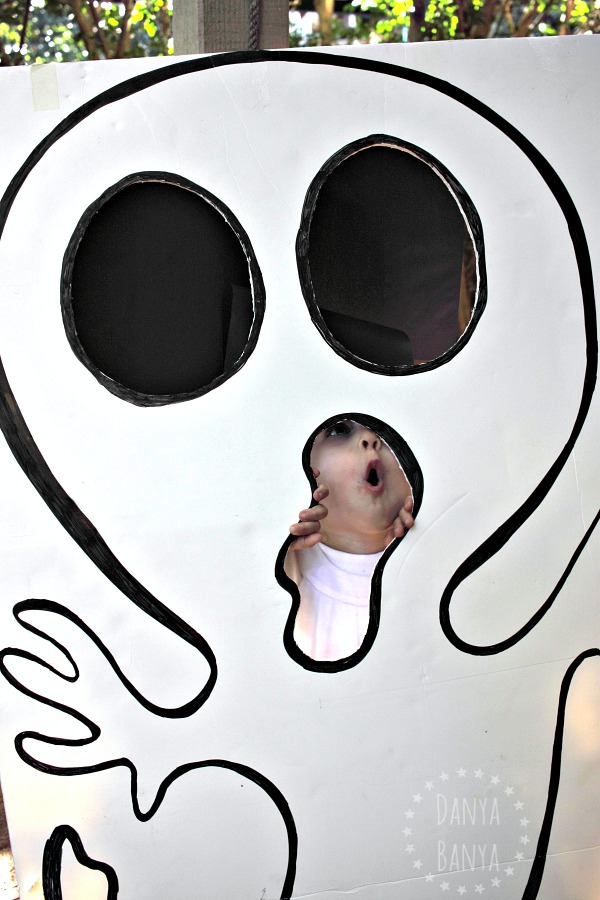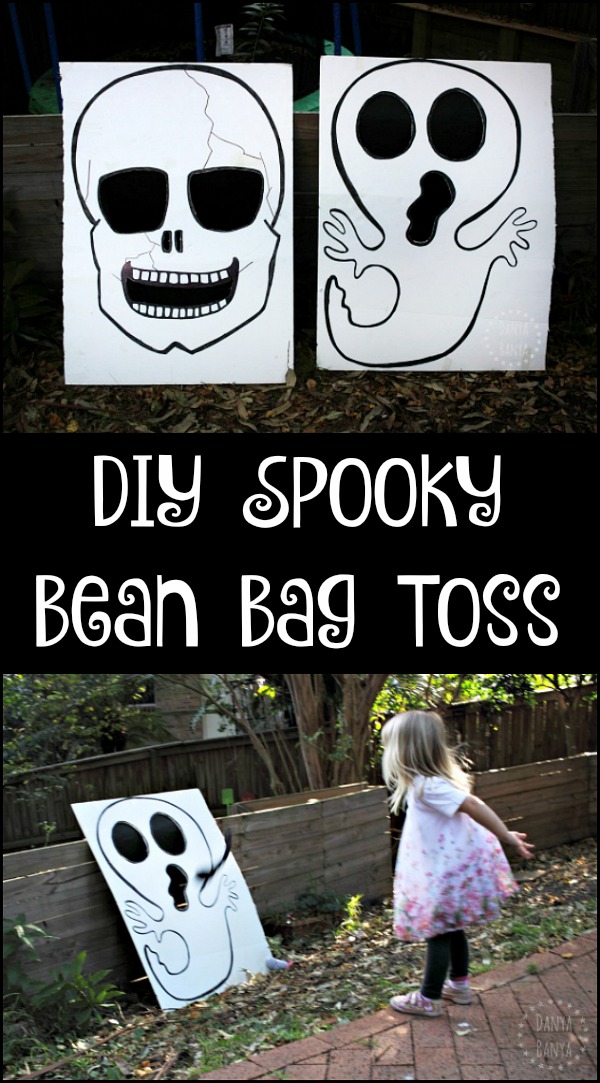 You can find more spooky themed or Halloween ideas here, including:
I also pin lots of cool ideas to my Spooky Halloween for Kids pinterest board:

And, of course, you can always subscribe to our newsletter for all our latest activities. 🙂
xx Danya
* This post contains affiliate link(s). An affiliate link means I may earn advertising / referral fees if you make a purchase through my link, without any extra cost to you. It helps to keep this little blog afloat. Thanks for your support.