Easy homemade Christmas card idea for preschoolers.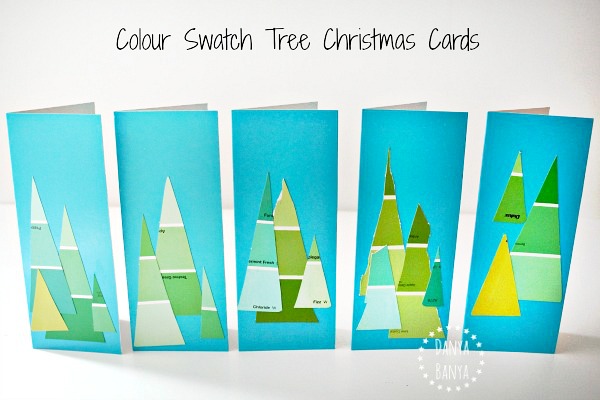 JJ wasn't the only one to get in on the home-made Christmas card making fun this year. My three year old daughter Bee made some pretty cool paint swatch tree cards too!
We used a pen and ruler to draw tall triangles on to the back of the paint swatch cards, to look like trees. Then Bee cut them out (great for her scissor skills!), and glued them onto the front of blank gift cards, to represent little fir Christmas trees.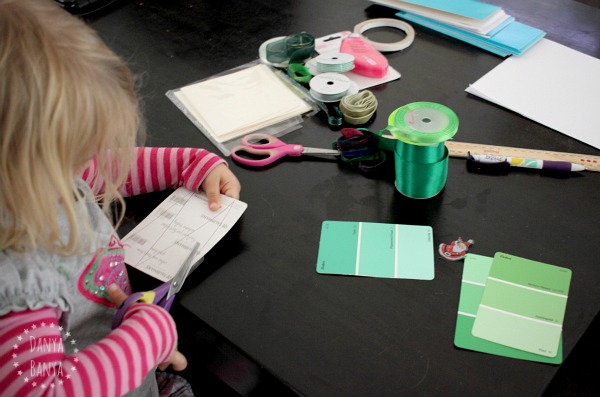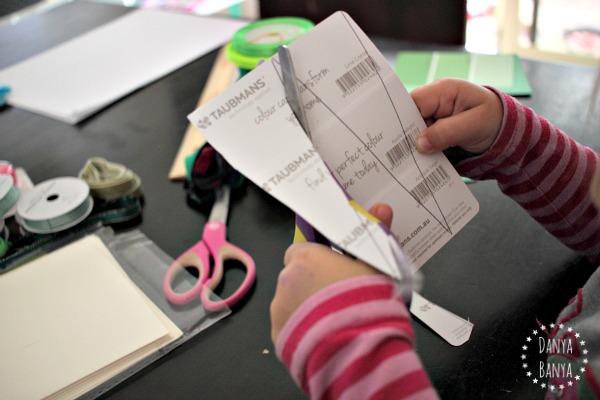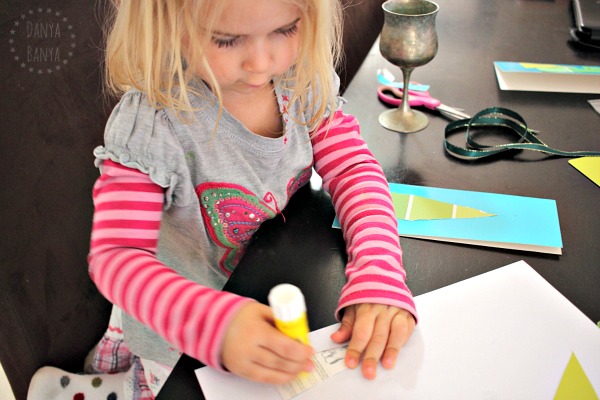 The two half triangles on the ends can also be trimmed to make smaller trees, which are great for layering on top to give the tree scene some dimension.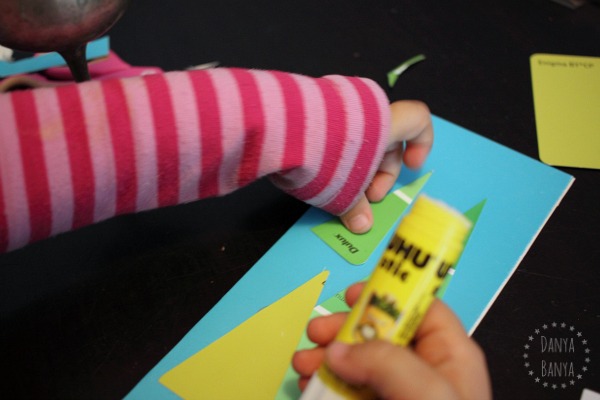 If you wanted to make this look more like a wintery, you could flick white paint on top to look like snow. I did suggest this to Bee, but she liked them just as they were.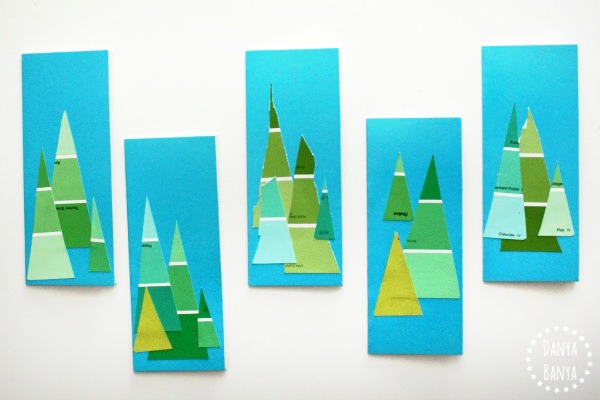 These cards were really easy to make, and it meant that we were able to use up all the green paint colour swatches that were left over from an old project. (I'm trying to 'use up' all the miscellaneous supplies in my craft cupboard – and these paint swatches were ones that I'd been storing 'just in case' for ages.)
I should mention, please don't just raid the paint swatch display at your local hardware store! Try to use recycled paint swatches / colour cards that are left over from previous projects, or ask around to see if your friends or neighbours have any spare. You could also ask the staff at your local hardware store, to see if they have any old / outdated ones that they'd be happy to donate.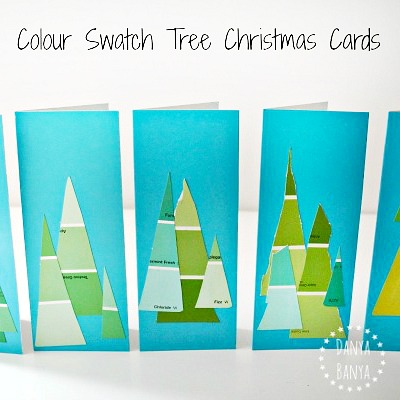 We have lots more DIY Christmas ideas for kids , including:
You might also like to follow our Danya Banya, Cool Kids Craft Ideas and Merry Christmas boards on Pinterest.
And, you can always subscribe to our newsletter, to receive all our latest activities via email. We'd love to have you join us!
Happy Christmas crafting!!
xx Danya