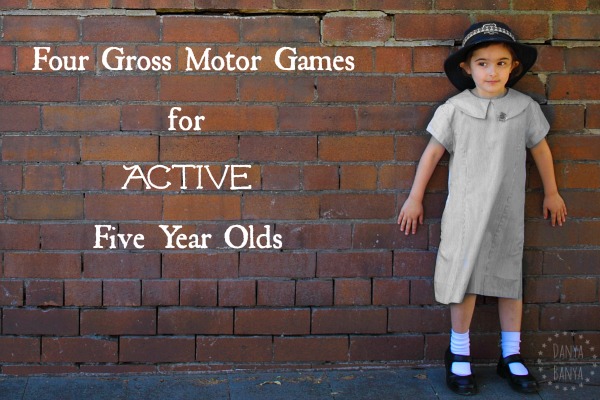 This sponsored post is brought to you by Nuffnang and Clarks.
I know a five and a half year old girl called JJ who loves active play! She loves to run, she loves to climb, and she loves to chase.
All this playing, running, climbing and chasing is much easier if you have well fitted shoes. I'd rather JJ have one pair of well-fitting shoes, than half a dozen of ill-fitting ones. Which is why we always get the kids' shoes professionally fitted by a Clarks approved fitter (trust me, there's a difference). Even though we're usually presented with a choice of shoes, we almost always end up choosing Clarks. They just fit better, and JJ says they help her run faster. It's one of the tests we do at the shoe shop – I ask JJ to sprint around the shop, so she can pick which shoes feel the 'fastest'.
Speed, confidence and comfort are all very important when you're a kindergartener, playing kindergarten games! I asked JJ what her favourite gross motor (or movement) games were. Here are her favourites:
JJ's Favourite Gross Motor Games for Five Year Old Kids
How to play: Tip
The rules are simple: one child is 'it', and that child chases all the other players until they manage to touch or 'tip' someone, and then it's that person's turn to be 'it' and chase everyone.
Kids have been playing this game forever. Tip's a great unstructured game for any sized group, and is loved by boys and girls alike. The kids at JJ's school play tip at lunchtime, running around (and climbing on the playground equipment), in an attempt to either tip someone, or avoid being tipped. JJ joins in almost every day.
What do you like best about tip, JJ?
JJ: You get to run, and you get to play all over the equipment.
How to play: What's the time, Mr Wolf?
A group of kids line up along one side of an open space, with one child (who is 'Mr Wolf') standing on the opposite side, with his/her back turned towards the others. The group call out "What's the time, Mr Wolf?", and Mr Wolf responds with a time (2 o'clock, or 4 o'clock for example). The group of kids walk forward for the corresponding number of steps (counting as they go), and then they ask the question again. Tension mounts as the kids get closer to Mr Wolf, because at some point, Mr Wolf will choose to reply instead with "Dinner time!" and turn to chase all the kids back to the starting line, trying to tip someone along the way, who will then become the next Mr Wolf.
This is a fun game that always elicits lots of squeals during the 'dinner time' chase. It works well for large groups, which is why it is often played at birthday parties. Sometimes we change the name 'Mr Wolf' to something else (like Captain Barnacles for example) to suit a particular party theme. I love how it includes lots of playful maths practice as well.
What's the best thing about playing What's the time, Mr Wolf?
JJ: You get to be the wolf, and you get to run fast when it's dinner time.
How to play: Hide and Boo
One child closes their eyes, and counts aloud to twenty, finishing with, 'Ready or not, here I come!". Meanwhile, the other children (and grown-ups) hide themselves around the house. When the first child finishes counting, he/she searches for the others, whilst the other people try to jump out from their hiding spot and shout 'Boo!' before they are found. Once every one is found (or has jumped out and said 'Boo'), a new person is chosen to be the counter/seeker.
This is an easier and faster paced version of the traditional hide and seek game, which is great for including younger siblings who might not be particularly good at finding hiding spots, or waiting patiently to be found.
What's the best thing about playing Hide and Boo?
You get to hide, and if the person can't find you, you get to jump out and say 'Boo!'
How to play: Duck, Duck, Goose!
The kids sit cross-legged in a tight circle, except for one child who is the 'goose'. This child walks around the outer edge of the circle, selecting who will be the next goose, by patting the other kids on the head, saying "duck, duck, duck, duck, duck… goose!" The child who is chosen to be the new goose, stands up and chases the old goose around the outer edge of the circle, trying to tip the old goose before he/she can make it back to sit in the newly vacated spot. Then the game repeats.
This is a fun game that is great for large groups of kids at birthday parties or for preschool / school groups. You can easily change the words to something else (like 'shark, shark… seal' to suit a party theme. JJ plays this game in her Mandarin class, except the kids say duck and goose in Mandarin. We've also recently played a fun version, where the kids get to choose their own words each time. They came up with things like 'knife, knife… fork!', 'money, money… wallet!', or 'toilet, toilet… sink'. (My kids found this version absolutely hilarious!)
What do you like best about playing Duck, Duck, Goose?
We get to choose our own words, and if you get tipped by someone you have to sit in the middle, and if you don't, you get to sit in their place.
I grew up wearing Clarks school shoes too. (Apparently they've been fitting school shoes for the past 170 years, but I can only vouch for the past thirty years or so…) I still remember that the shoe shop lady paid a lot of attention to getting the right fit, and they still pay that much attention now.
JJ has a very narrow foot and heel, and so properly fitted shoes are very important.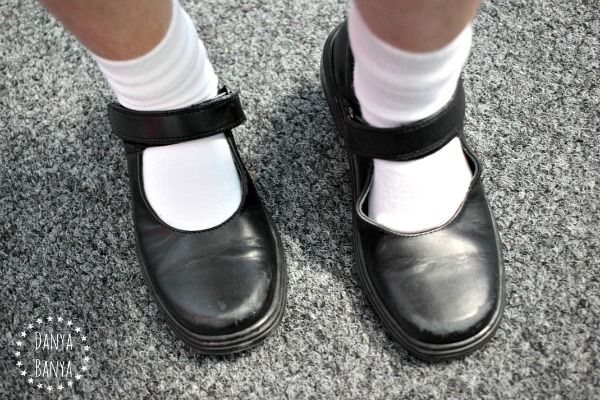 Clarks shoes just fit better. JJ's school shoes for this year are Clarks, and she's been wearing them 3 days a week at school (compulsory), and most weekend days (by choice). They fit so well, that she'd actually prefer to wear her school shoes on sports days too, if she were allowed. After eleven months of intensive wear, they are still holding up remarkably well. Compare that with people who have bought their children 2 or 3 pairs of school shoes, not because their child has outgrown them, but because they've 'worn them out', and I think Clarks shoes make a lot of sense.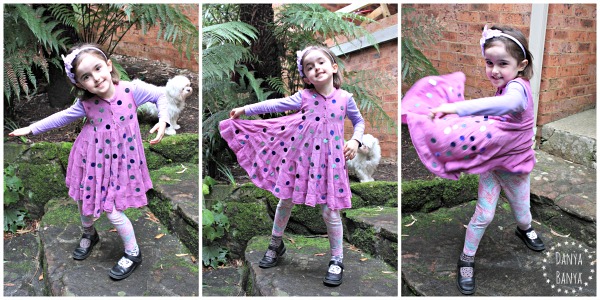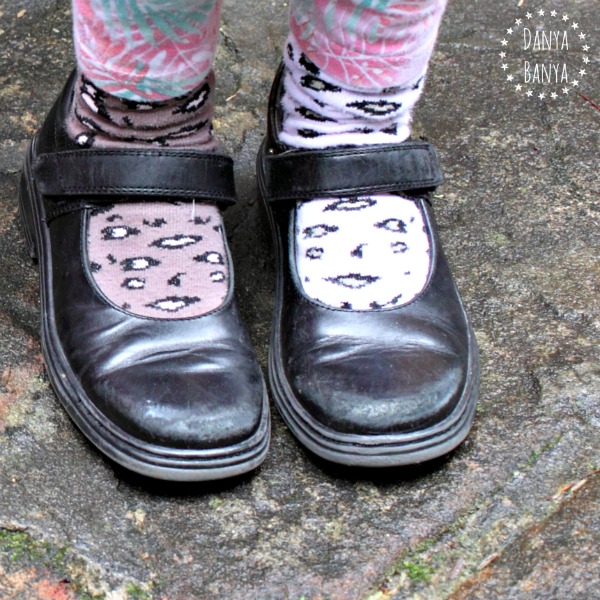 Did you know that with Clarks shoes, you can go back and check the fitting (for free) mid-year? We did this after the first three terms of kindergarten, just to make sure that her shoes still fit well for term 4.
Recently I also bought a pair of Clarks sandals for JJ to wear this summer. They are really pretty, and fit high and snug around her narrow heel, with adjustable velcro at the front to keep the shoe on properly (even if she's climbing half way up a tree). She loves wearing them on the boiling hot days, (although on milder days, she still chooses to wear her school shoes, lol.)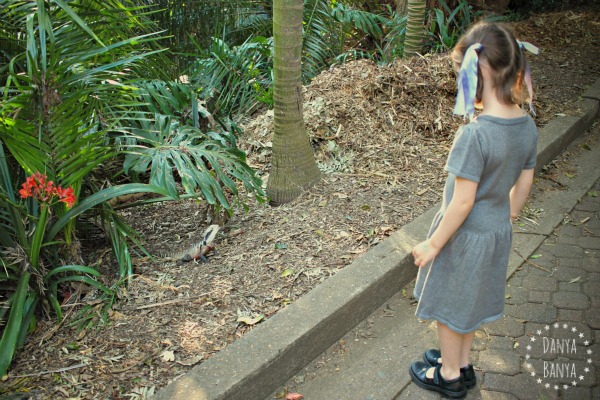 We'll be heading in to our shoe shop to get a new pair of school shoes fitted shortly, as JJ will be going into Year One in 2016. Whilst I'll let JJ choose the pair of shoes that feel the 'fastest', I'm fairly confident they'll be Clarks.
xx Danya
Disclosing that this is a sponsored post for Clarks. All opinions are, as always, my or my kids' own.