So, this happened…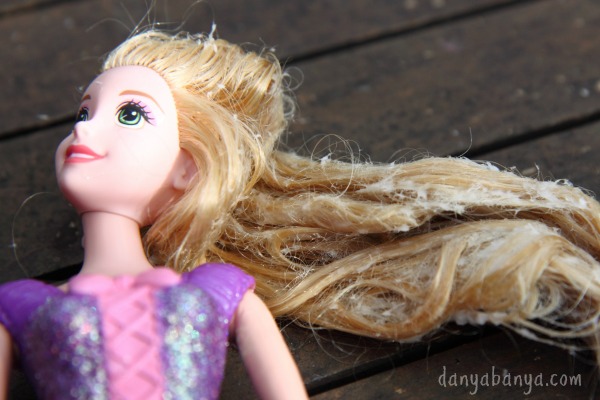 It started innocently enough, with Bee asking if she can bring a little bit of (clean) toilet paper into the bath.
I have a rule for messy play: as long as the kids ask first, I will do my best to say yes whenever I can. So I said "Sure!"
Of course, a little bit of toilet paper, then turned into quite a bit of toilet paper. Why not? It's fun! When it's wet, you can mould it in your hands to make awesome shapes. The kids roleplayed: they were making a wizard's potion. Lots of fun.
Except you see, I hadn't really appreciated that toilet paper is designed to disintegrate when submerged in water. It became paper mache on steroids…. And paper mache loves to stick to (dolls' and kids') hair.
And so the clean up began. The (once clean) kids were taken out of the bath and into the shower for a full shampoo, condition and comb through. The (luckily few) toys in the bath were washed and the bath itself was wiped down.
But our Rapunzel doll was worse for wear… (You might recognise her from the Rapunzel cake that I made for JJ's fourth birthday party.)
And then I remembered something I'd seen on Pinterest ages ago…. Apparently you can untangle dolls hair using fabric softener! And so Rapunzel was unceremoniously upended…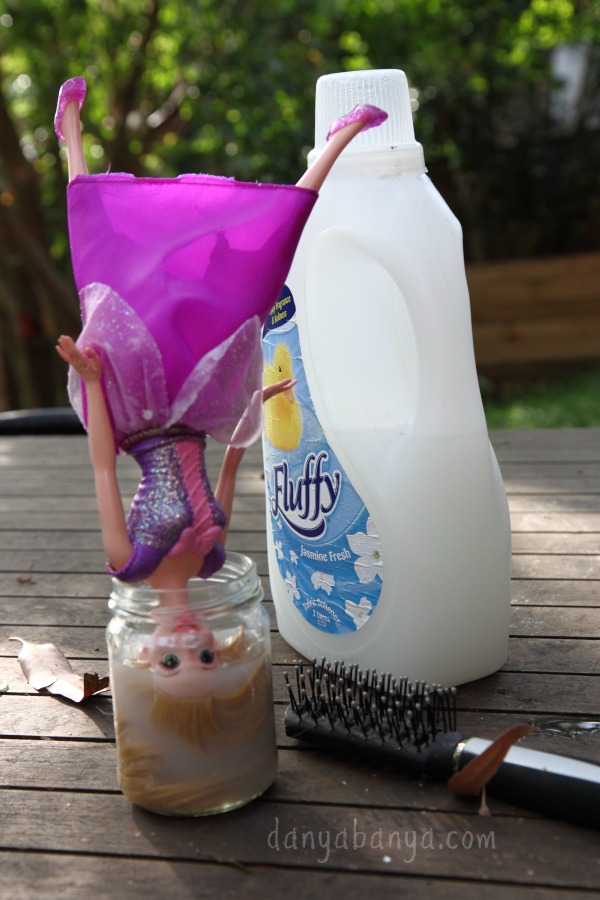 After 10 minutes or so of dipping and brushing, dipping and brushing, dipping and brushing…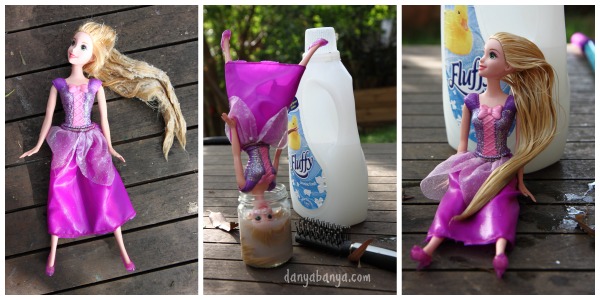 We ended up with a massive pile of knotted gooey hair, and one unmatted Rapunzel doll, looking pretty happy with herself.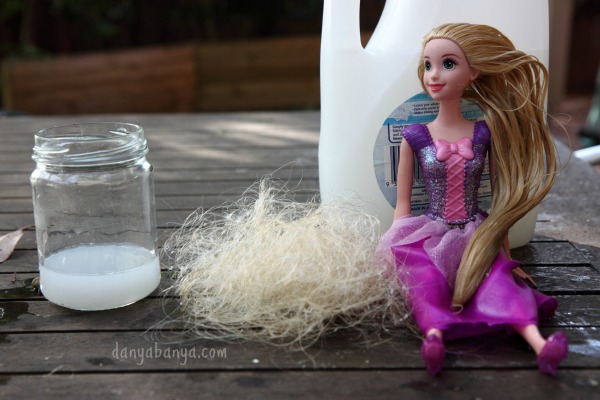 Success!
And no more toilet paper in the bath. Sorry kids. We tried it, and it's not the best idea.
xx Danya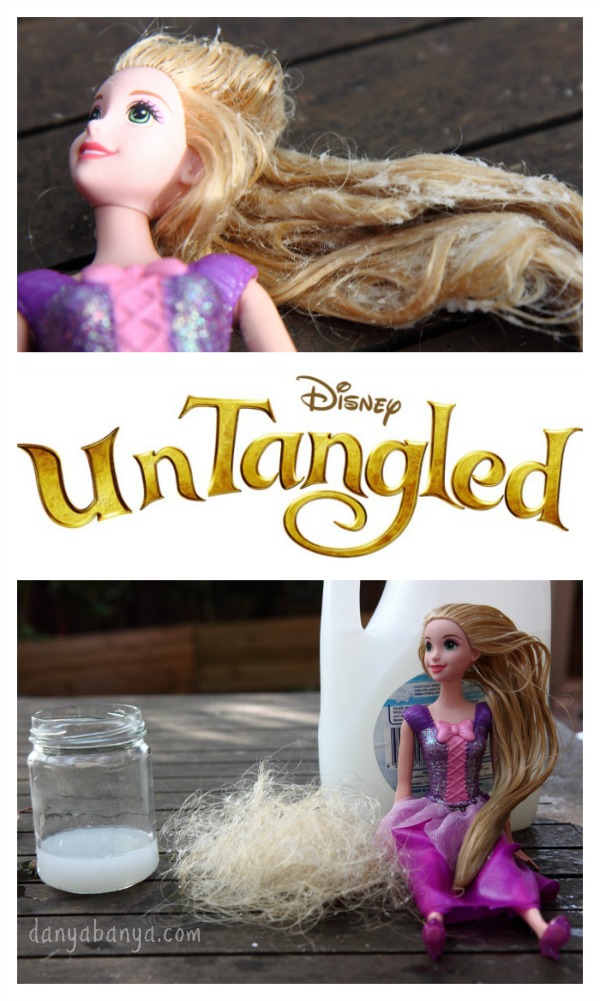 (PS: I played around with the Tangled logo just for jokes. I'm pretty sure that everyone will understand that this is for humour only, but if you're wondering, this post is not endorsed by Disney in any way).