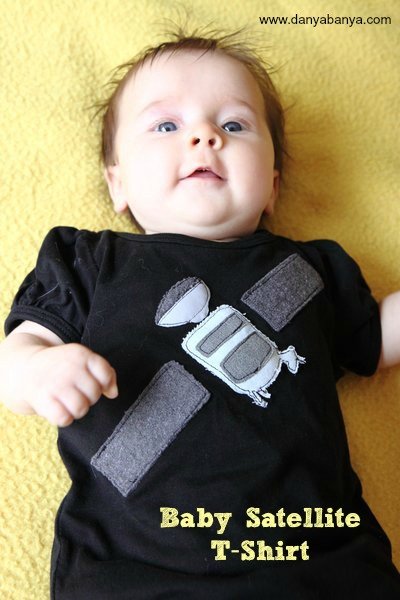 What do you wear to an "S" themed party?
But first up. Awwww. Isn't she the cutest little Satellite you ever did see? She's was only 2.5 months old at this party, and despite my
headband
, she was definitely the star of the show. Cluck cluck cluck.
I chose a T-Shirt appliqué for her outfit, because at that tender young age, I needed something comfortable. Something soft. Something she could nurse in and sleep in.
Here's how.
First I bought a cheap little plain black T-Shirt and shorts (to represent the black space) in the smallest size I could find, and then took them here, there and everywhere to convert them into a newborn size.
Then I googled satellites, and discovered there are some really tricky images of satellites that I would have no hope of replicating in fabric. I chose
this one
, which seemed remotely do-able, and copied the design onto the back of some iron-on sewable adhesive.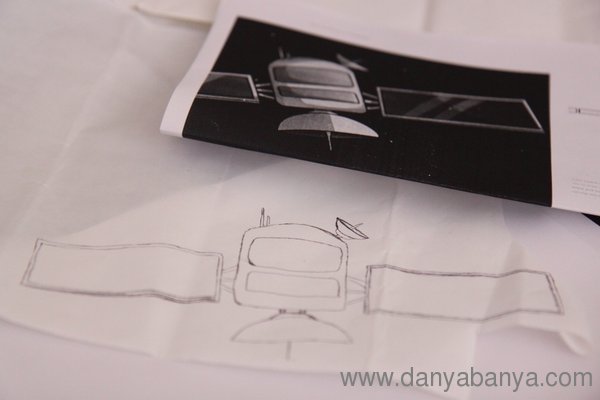 I chose some four shades of grey fabric from my mammoth fabric stash (I keep getting donations of old clothes that are no-longer wearable but the fabric is still salvageable – it's awesome!) and ironed on the adhesive, cut out the shapes, and then ironed them onto the T-Shirt. The design becomes reversed, but that doesn't matter for a design like this where there is no right or wrong way round.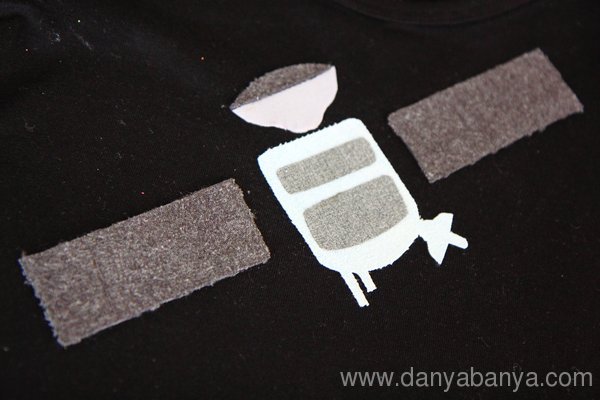 By now we were running behind schedule, and I had Mr Banya breathing down my neck to finish the damn outfits. So I wizzed this around the sewing machine at lightning speed. Luckily I like
little flaws
.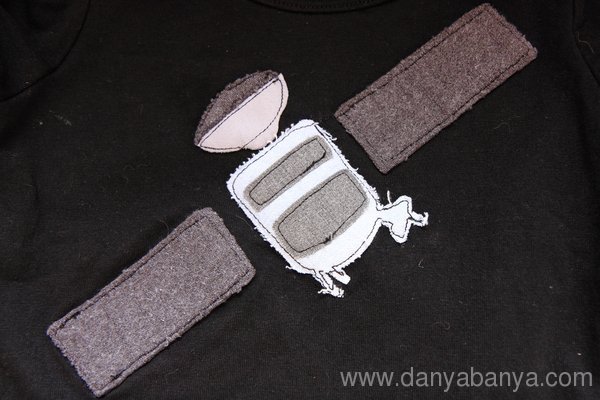 And here's how it turned out.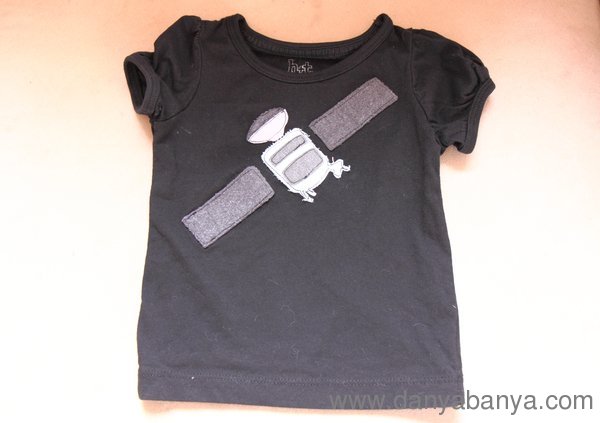 BUT, once we got to the party, Bee decided to do what newborns do best, and that was nurse, cry and sleep, and repeat. So the family shot above is the only one of her actually awake and happy. For the rest of the night, all you could see of her outfit was this.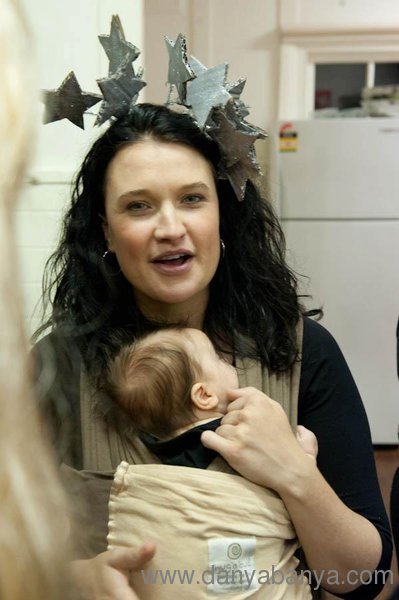 Oh well, at least I knew that she was in theme. 🙂
xxx
Danya
PS: Just in case you are interested, Bee's satellite also makes a star appearance (lol, space humour) when JJ and I were playing outside with chalk one afternoon.