Last minute advent calendar idea, to take the stress out of the Christmas countdown.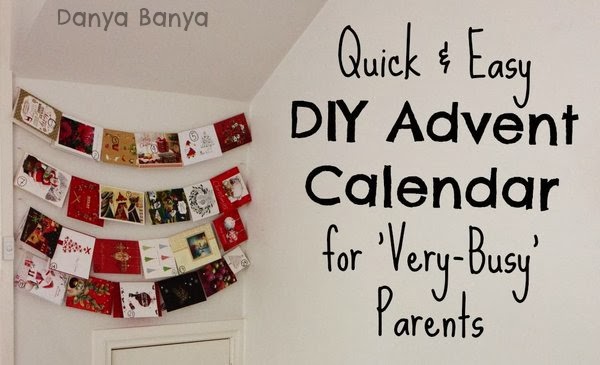 Do you ever have those "OMG it is 30th November and I haven't gotten around to making buying an Advent Calendar this year, what the heck can I whip up at the last minute" moments?
I do. The lead up to Christmas turns me from a normal very busy parent, into a 'Very-Busy' parent with hyphen and capitals. (Case in point, today is 26th November, and for a blogger who wants to publish an Advent Calendar post, that's totally the same as what mid-December is for normal people…)
But no worries, because I have the solution!
Sort through your Christmas stuff, and pull out all those old cards from last year that you were saving for some reason or other. Find a little nook, hammer in some nails, tie on some kitchen twine, and hang them up.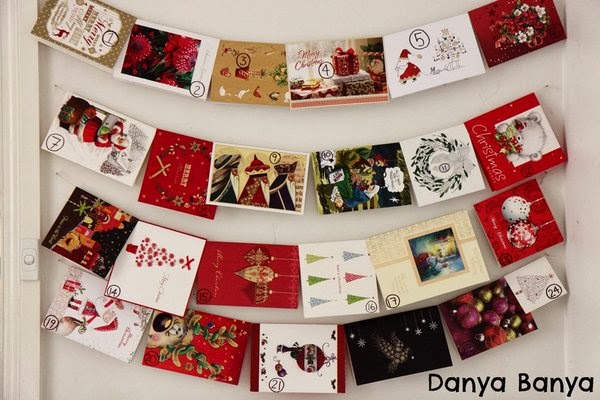 Then write numbers 1-24 on the outside with permanent marker.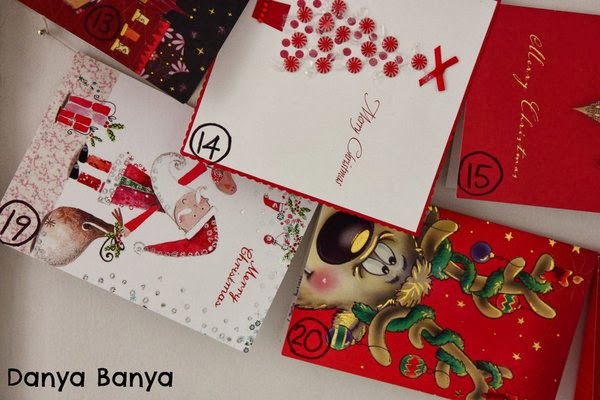 Print out this list of activity-based advent ideas, cut them out and attach each one to the inside of the cards.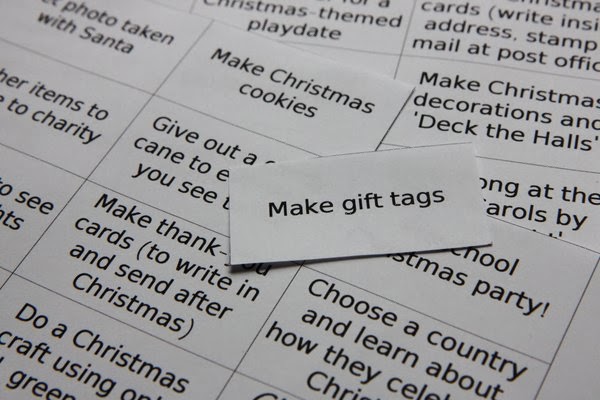 Glue would look semi-professional, but staples would be quicker. Or, if you are like me and want the flexibility to change the order around as you go (to make way for last minute Christmas party invitations and I-can't-be-bothered days), then paper clips are a not-so-pretty, but oh-so-quick-and-effective solution.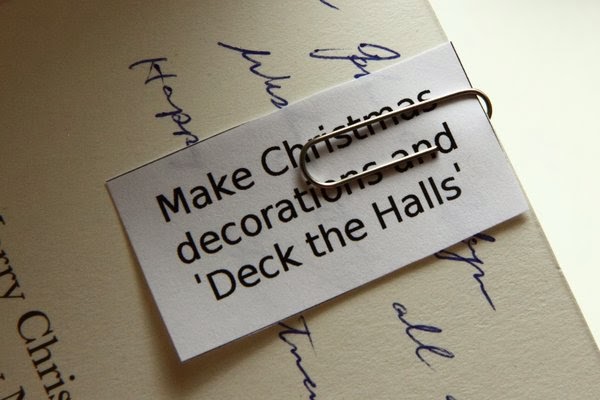 Now, the idea of an Advent Calendar for busy parents is to add magic to the countdown to Christmas, without actually adding too much to your already burdensome To-Do list. This is why I've made many of the activities either things that you might be doing anyway, like sending Christmas cards or things that are super easy and fun to do, like giving out candy canes.
You can, of course, skip some and double-up on other activities. If you are going with the "paperclip method", then to double-up just wait until the second date approaches, pinch the slip of paper from the first date and put it in the new date's Christmas card. Too easy!
Hope this has helped to reduce some of the Christmas pressure for you. Or at least you can laugh at the lame attempts happening at our place. Luckily my three (and a half) year old will think it is magical.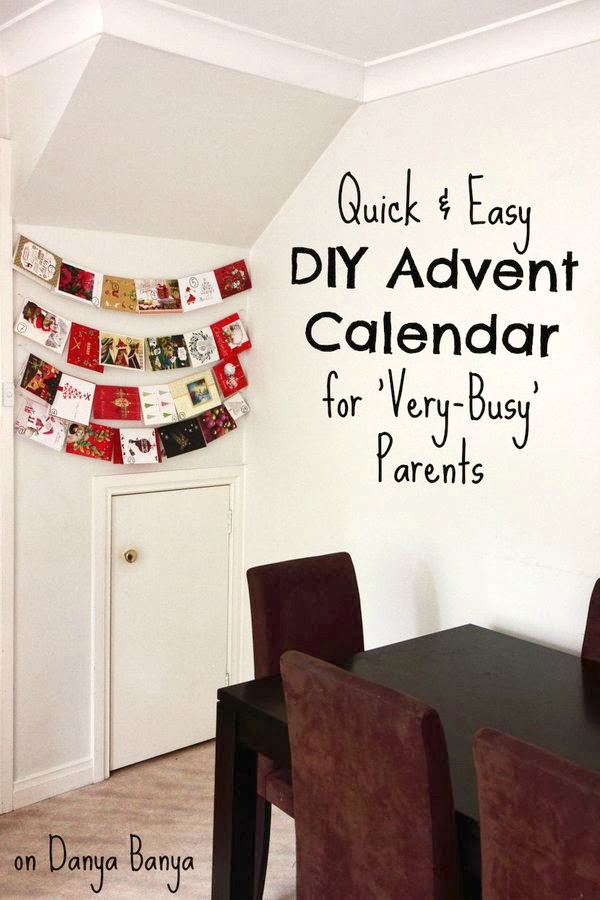 ---
You can find all our DIY Christmas crafts and activities from the past few years here, including:
We'd love you to subscribe to our newsletter, to receive all our latest activities sent straight to your inbox!
And ho ho ho, Merry Christmas to all!
xx
Danya