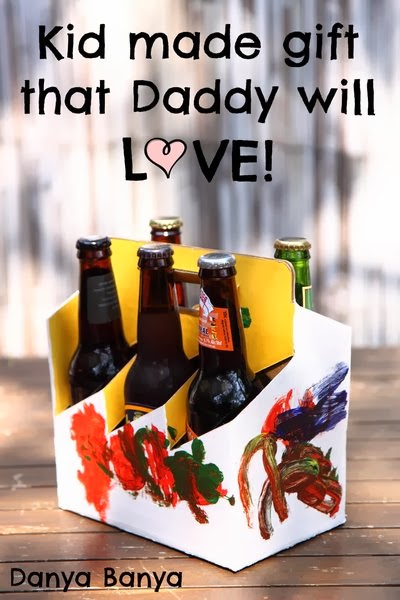 JJ painted this beautiful 6-pack beer holder for Mr Banya's birthday this year. It would also make a fantastic present for Christmas or Father's Day.
Our local bottle shop provides branded sturdy cardboard 6-packs. I painted over the branding on the sides with two coats of white acrylic paint to provide a blank 'canvas'.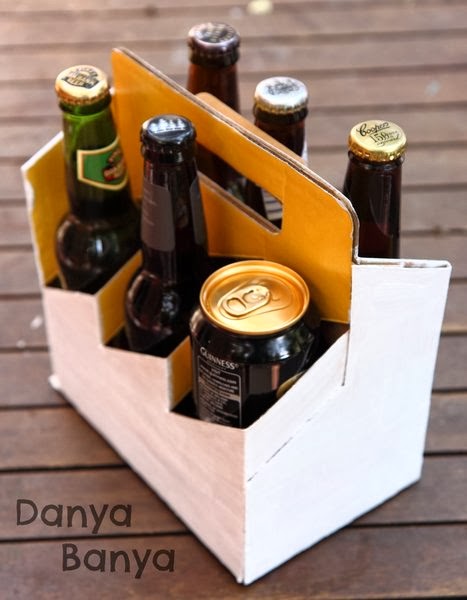 Because JJ has a tendency to mix all the colours together, I set out the acrylic paints one colour at a time. I added additional colours a few minutes apart, to encourage her to actually use the colours rather than mix the paint into 'preschool grey'.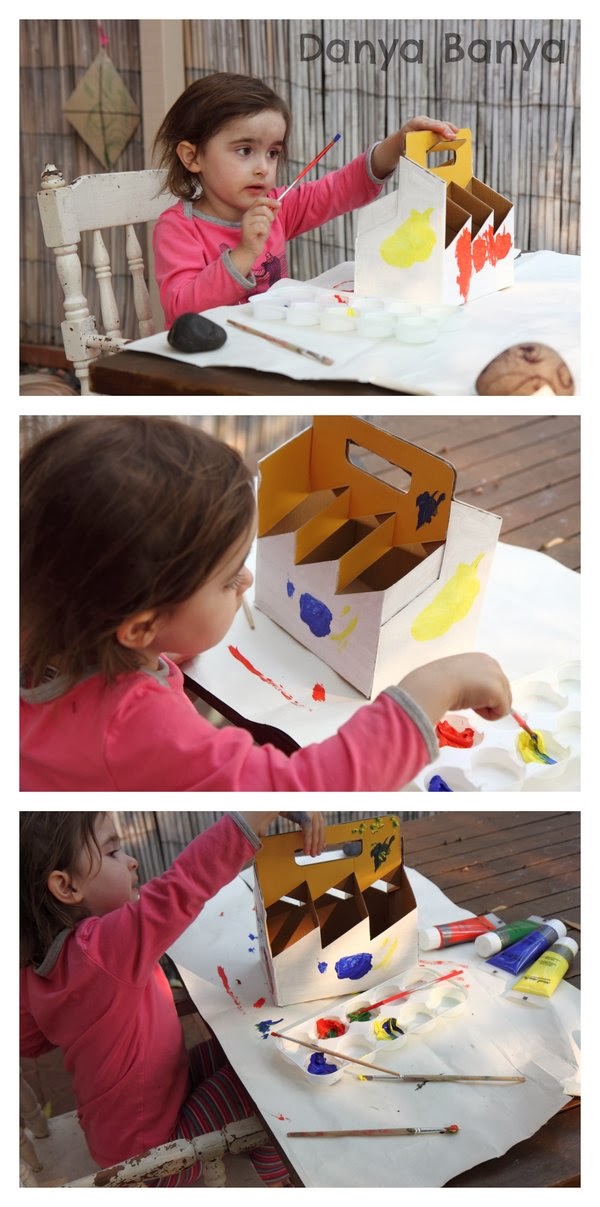 On this occasion, JJ decided to paint fruit. You might not be able to tell, but she painted a banana, an orange, an apple (with a leaf and stem), a plum and some blueberries. These are all fruits that she loves. She was chatting away as she painted, telling me which fruit she was painting, and which one she was going to paint next.

I think it turned out really well! JJ got paint on each side before she declared it was 'finished' (which is a big success for us – she often pulls up stumps early).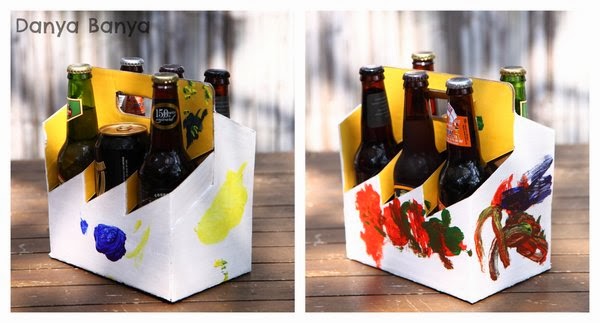 Mr Banya was delighted with his present – both with the beer and with his fancy new beer holder.
And as the beer holder is refillable, he can keep it long after these particular beers have been drunk.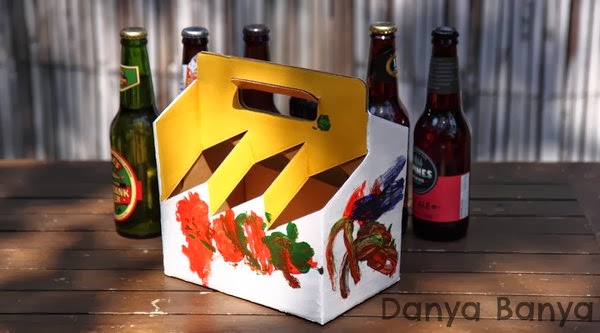 (I've suggested that Mr Banya can bring his new beer holder to the next BBQ we are invited to – I'm not so sure he is as excited about this idea as I am. 🙂
xx
Danya