Make a cute pebble mouse (or pebble mice!) for imaginative play. Or have one run up a simple rock clock for some Hickory Dickory Dock nursery rhyme fun.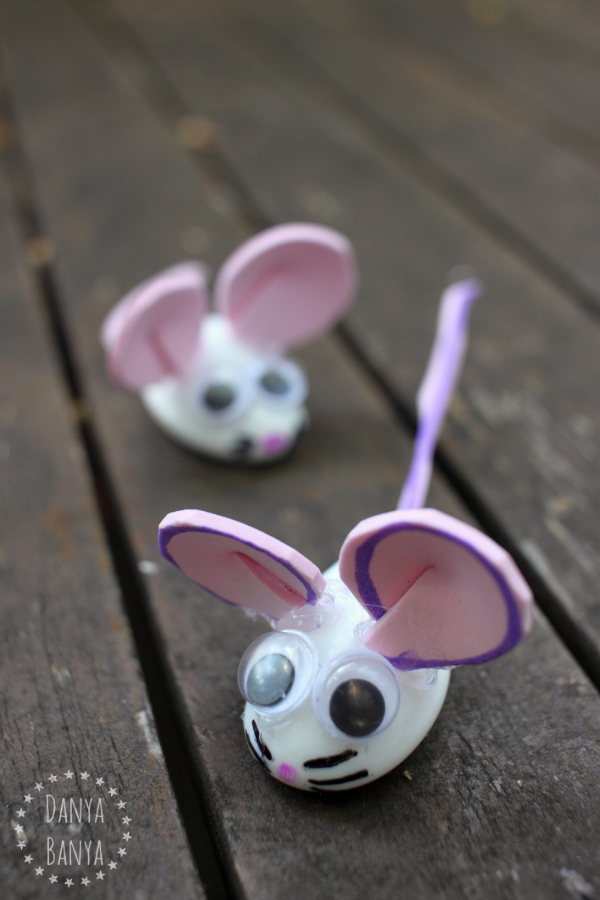 I didn't forget that I promised to show you how to make the cute little pebble mouse that we used for our Hickory Dickory Dock Rock Clock. 🙂
You'll need:
white pebbles (we used decorative garden pebbles)
white or pale pink craft foam
scissors
googly eyes
low temperature glue gun
fine tipped black and pink permanent marker
I prefer my low temperature glue gun for this sort of project to protect my fingers, but if you are better at avoiding burns than I am, then a hot glue gun would work just as well.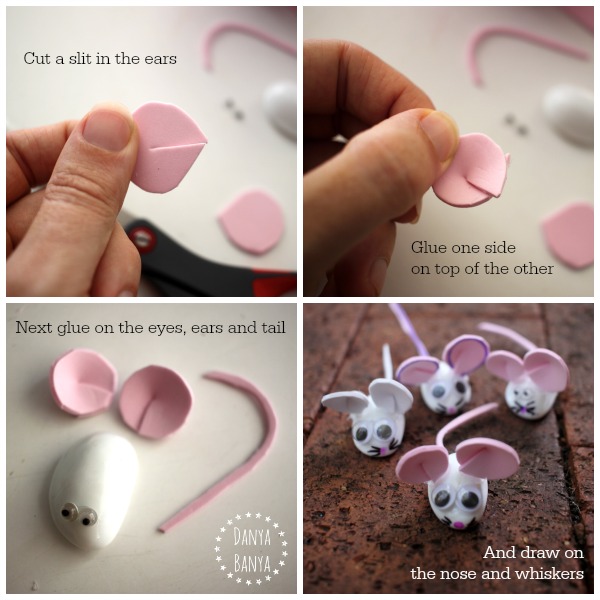 The first step is to cut a tail (either straight or curved). Then cut two little circles for the ears, with a radial cut in each one. Add a drop of glue to one side of the cut, and then bring the other side on top of the glue to make a slight cone shape. Trim any overlap with scissors if necessary.
Glue on the googly eyes, leaving enough room to add a nose and whiskers later on. Larger googly eyes look cuter I think!
Glue on the ears by adding hot glue directly to the overlapped section, and then pressing against the pebble. (I found it easier doing it this way, than adding the glue to the pebble first.)
Glue on the tail.
Lastly draw on the nose and whiskers using permanent marker.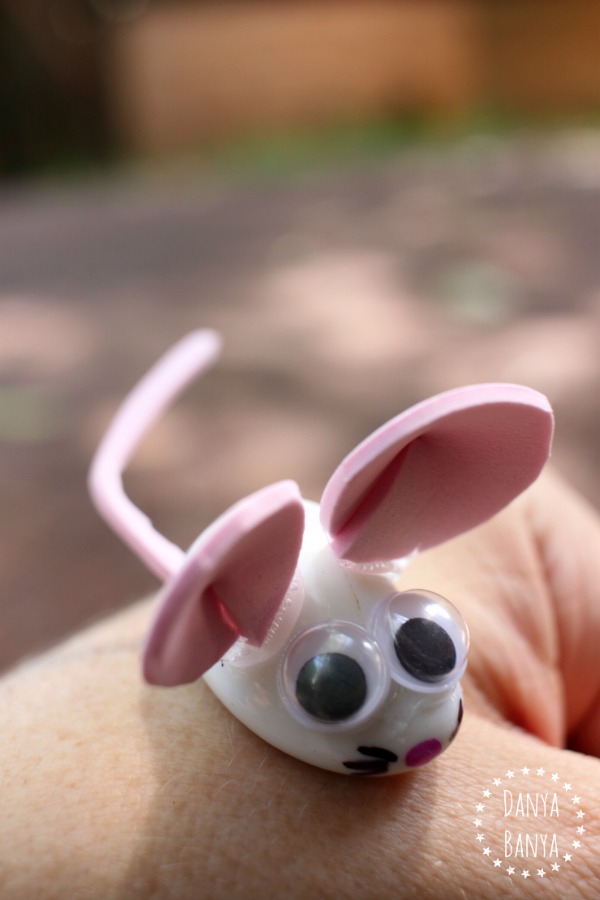 And there you have a cute little pebble mouse!
Kids can help make pebble mice too. I drew circles and a line on some craft foam, so that JJ (4.5 years old) could cut the shapes out. (Great cutting skills practise).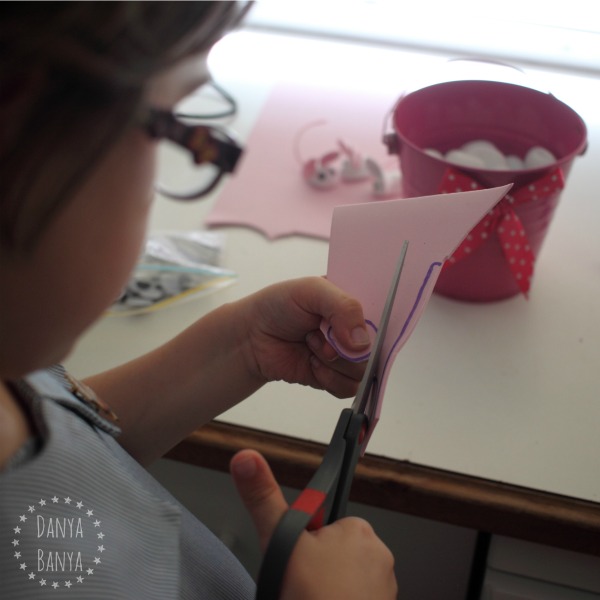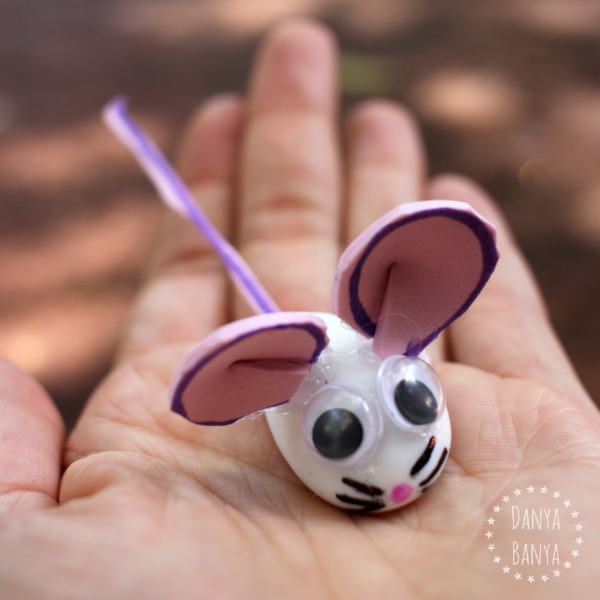 I took over for the gluing and drawing part, but JJ still sees this one as being 'her' pebble mouse. Doesn't the purple line add definition!

These pebble mice held up well enough while JJ was playing with them. She happily role-played mice families in the backyard, and of course they all took turns to run up the rock clock. (Pebble mice are apparently great at counting to 12!)
But I will warn you though: they didn't last very long around my 2.5 year old daughter Bee. She loved them – or maybe I should say she loved to destroy them. Her whole play revolved around picking off the ears, eyes and tails. Poor pebble mice! Alas, maybe I'll make some more when Bee's out of her 'terrific twos'.
For more animal craft ideas, you might also like:
xx Danya
* This post contains Amazon affiliate link(s). An affiliate link means I may earn a commission if you make a purchase through my link, without any extra cost to you. It helps to keep this little blog afloat. Thanks for your support.