More birthday celebrations!
This time it was a joint birthday party for Bee (turning 1), our friend Megan (turning 40!) and myself (turning
36
21).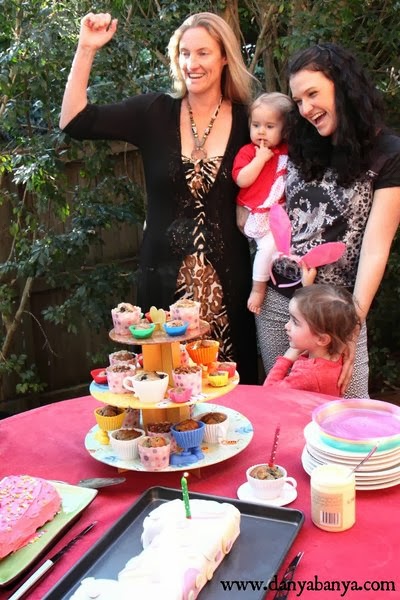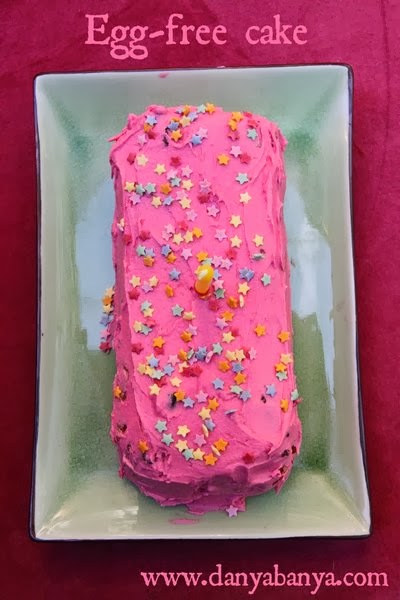 I made some more of my healthy-ish wholemeal banana and blueberry muffins (with no added sugar), and a few of my wholegrain chocolate crackles – recipes below.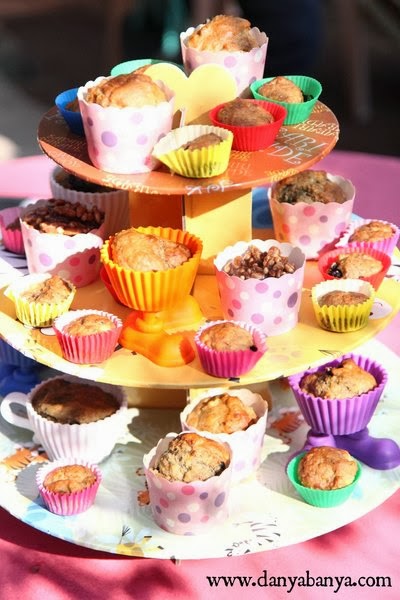 Wholemeal Banana & Blueberry Muffins
2 overripe bananas mashed
(defrosted from frozen is perfect)
1 egg
125mL water
125mL oil
(I use an extra light refined olive oil, which has a mild flavour, low smoke point and is liquid at room temperature)
250g wholemeal self-raising flour
(or add an extra 2 teaspoons baking powder if using plain flour)
1 teaspoon bicarb soda
(also known as baking soda)
1/4 teaspoon baking powder
1 cup blueberries
(frozen is fine)
Preheat oven to fan-forced 180 degrees Celsius. Mix banana, egg, water, oil, flour, bicarb soda and baking powder in a large bowl until combined and mostly smooth. Gently fold in the blueberries (if you mix too much you'll turn the batter blue). Spoon into patty pans, silicon cupcake moulds or greased muffin trays. Bake until the tops are golden and spring back lightly when pressed, which was about 10 minutes for the mini muffins and about 15-20 minutes for the larger muffins. My tip – turn the trays around in the oven at about the half way mark so they cook evenly.
Wholegrain Chocolate Crackles
75g of puffed wholegrains and cereals
(I use a mix of all-bran cereal and puffed corn, brown rice, millet and kamut)
150g of milk chocolate buttons
100g butter
4 tablespoons golden syrup
Mix wholegrains in a large bowl. Melt chocolate, butter and golden syrup together, and pour over wholegrains. Spoon into paper cupcake cups (the sort that are sturdier than your usual patty pans), and pop in the fridge to set. Yum!!
And to finish off I couldn't resist throwing in a few photos of Bee, who is using a variety of methods to get around these days…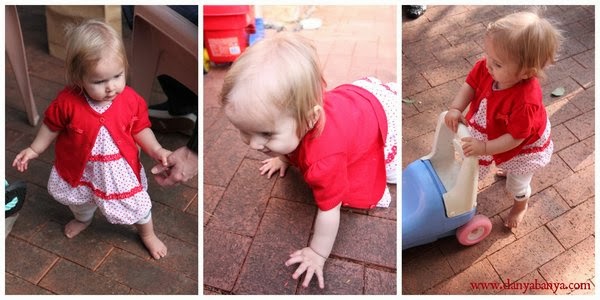 Phew – two birthday parties down, I think we're almost all birthdayed out!
xx
Danya