Playful gross motor and math activity for preschoolers.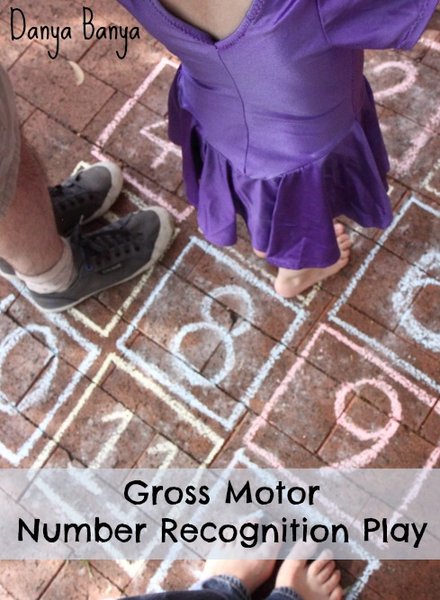 (This post was originally published 28th January 2014, and has been updated.)
I've noticed lately that JJ has shown frustration that she can't 'read' some numbers. She can recognise 1,2,3,5 & 8 easily enough, but she struggles with recognising the other numbers. At three and a half this isn't something that she "needs" to learn yet. But as she is showing an interest and it is causing her frustration, I thought a little number recognition play would be both fun and educational.
So one sunny afternoon, we headed out to the backyard with a bucket of chalk and some pent up energy to expend.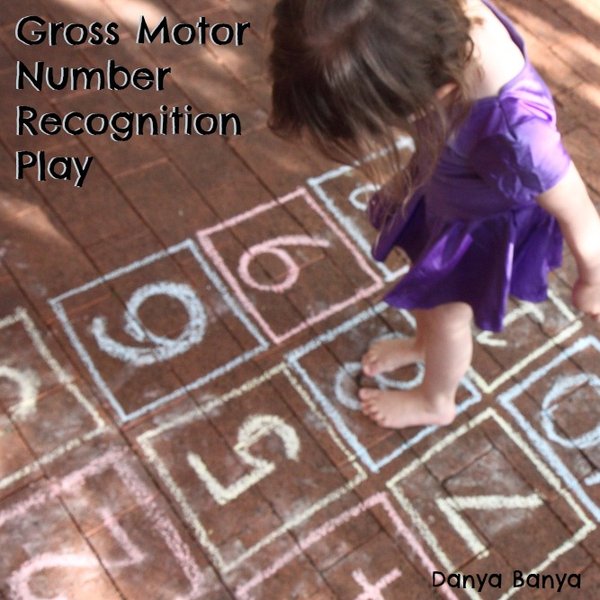 I wrote the numbers 1-12 in a grid using white, pink and blue chalk, with JJ calling out the numbers as we went. She can count aloud to 12 (and beyond) easily enough, so this part was easy.
Then I asked her to jump on any number and I'd name it for her. "You jumped on an eight!"
To increase the challenge, I started calling out numbers, helping when she looked hesitant with colour or placement suggestions. "Jump on a nine next! The nine is a pink number, next to the eight."
We also swapped roles, with JJ calling out numbers for me to jump on, and we played with multiple players when Mr Banya and Bee decided to join in.

At one point we introduced an Illawara Flame Tree seed pod to our play (from our ongoing nature collection), rolling it across the numbers and calling out which one it landed on.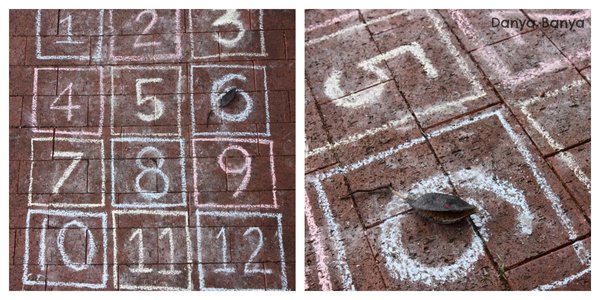 We played with this simple number grid for ages, changing the rules as we went to keep it fun and spontaneous. For older kids, you could introduce some easy sums into the play as well. While this activity was educational, the main point was to have some fun jumping around, so I didn't want any lessons to feel forced.
And aside from the maths practise, jumping to a particular square is great gross motor practise in itself. It requires the ability to judge distances, land with your feet together and balance. (Not to mention jumping is fun!)
If you are interested in more ways to introduce maths through play, you might like our new ebook called ABCs and 123s, which has over 40 fun, hands-on, play-based literacy and maths activities for kids. You can read more about it (and see page examples) here. You can buy a copy online here: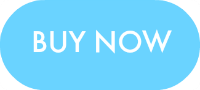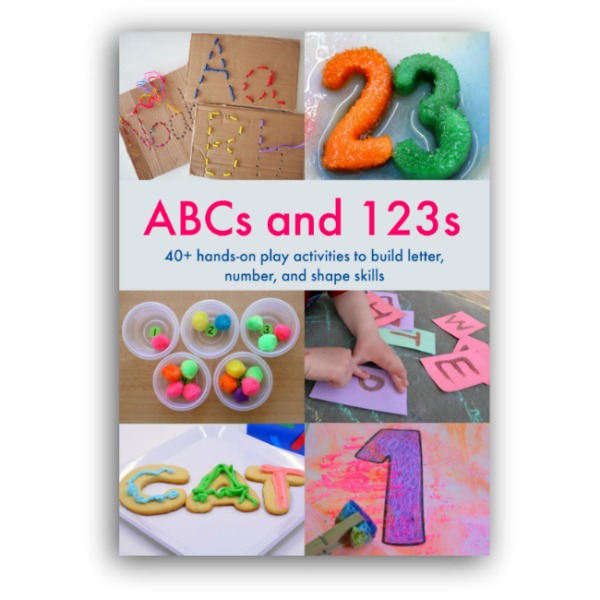 Here are some of our other maths activities:
And I also pin some of our favourites from around the web here:

And if you'd like even MORE, don't forget to
subscribe
!
Happy playing (and learning!)
xx Danya