How to make mini caprese salad skewers – healthy appetizer for Christmas , in red, white and green!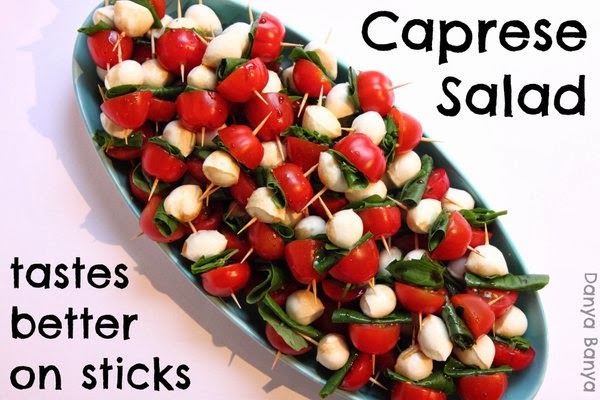 We had our Preschool Mums' Christmas drinks on Friday night. As a stay-at-home-mum, I'm viewing this as my work Christmas party!
JJ has only started at this preschool recently, so it was also a chance for me to get to know the other mums, some of which I hadn't met before.
The two-day group mums were expected to bring a plate of finger food to share. I wanted to offer something fun, yet healthy, so I chose to make one of my (and my sister-in-law's) favourite party dishes, mini caprese salad sticks, in red, white and green!
Caprese salad is not new. The combination of tomato, basil, mozzarella (or in this case, boccocini) and olive oil has dated back, well I'm not exactly sure, but as long as I can remember at least. Serving Caprese salad on toothpicks makes this a bite sized appetiser, and the red, green and white are the perfect colours for the festive season.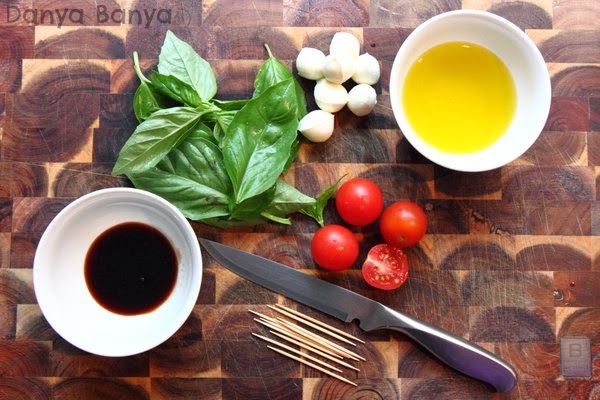 Ingredients:
2 punnets Cherry Tomatoes
Half a bunch Basil Leaves
400g Boccocini Pearls
1/3 cup Olive Oil
3 Tablespoons Balsamic Vinegar
Sea Salt
Toothpicks
Method:
1. Skewer a half cherry tomato, large folded basil leaf (or several smaller leaves), and a boccocini pearl onto each toothpick.
2. Reduce balsamic vinegar in a saucepan over medium heat for a minutes or two, until caramel flavours start to come through.
3. Drizzle the skewers with olive oil and caramalised balsamic vinegar. Sprinkle with crushed sea salt.
4. And enjoy!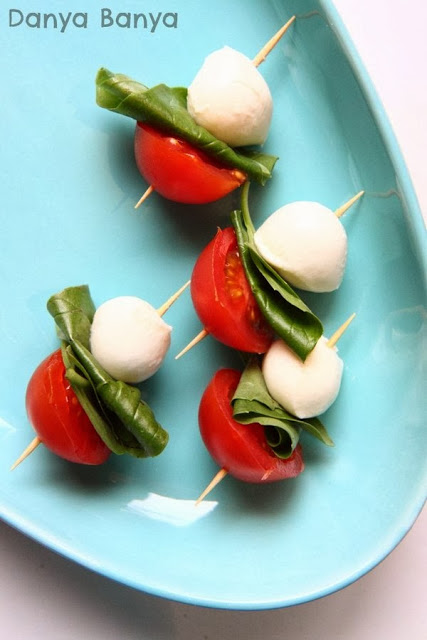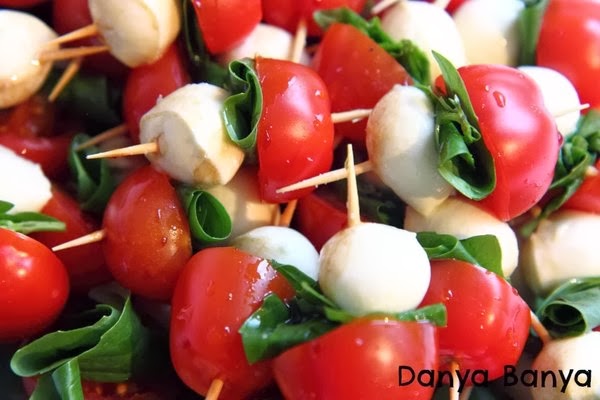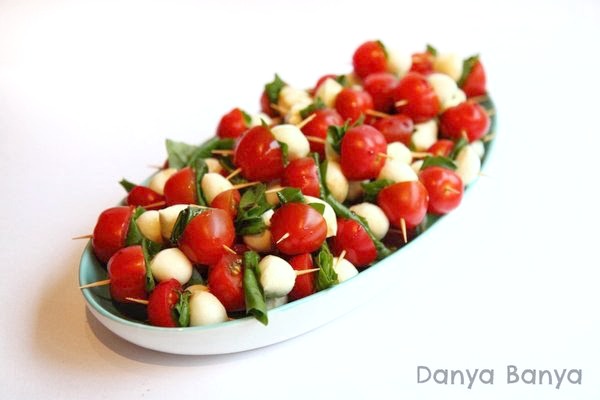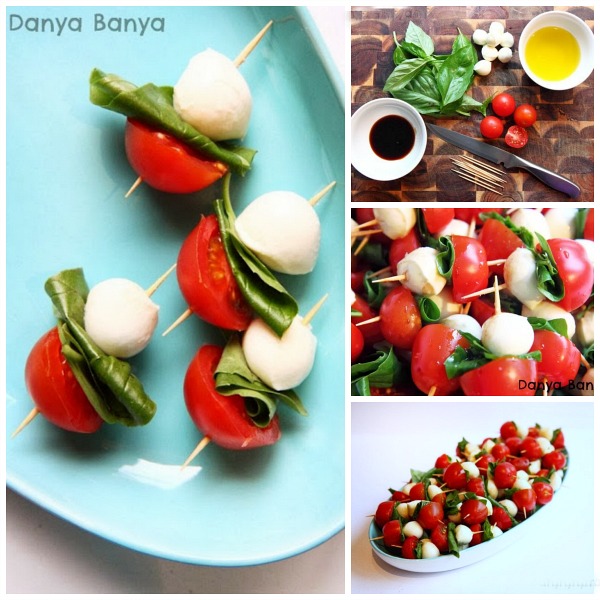 It was so lovely to really get to know the other preschool mums. I didn't expect to laugh so much. It was nice for all of us to let our hair down. Yes, my head was a bit sore the next day, but it was worth it. 🙂
JJ will follow probably most of this same group of kids (and their mums) for the next eight years – and I think it's going to be fun.

For more ideas, you can find all our Christmas activites here, and all our fun food & recipe ideas here.
Happy holidays everyone!
xx Danya