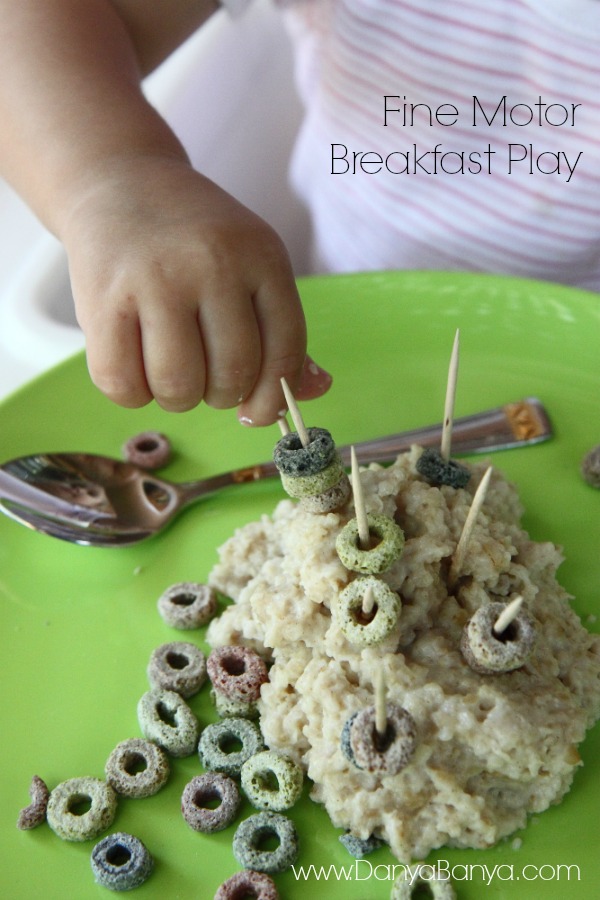 We've been playing with our food again! This time I served Bee breakfast of banana porridge, fruit cereal rings and toothpicks for a bit of toddler fine motor play.
Fruit cereal rings are a very occasional treat in our house, so Bee thought she had won Lotto! (I found a brand of fruit cereal rings called Tropico's that have all natural colours and flavours, and significantly less sugar than the market leading variety. Sure the colour isn't quite as vibrant, but my kids haven't been exposed to the others, so they don't know the difference.)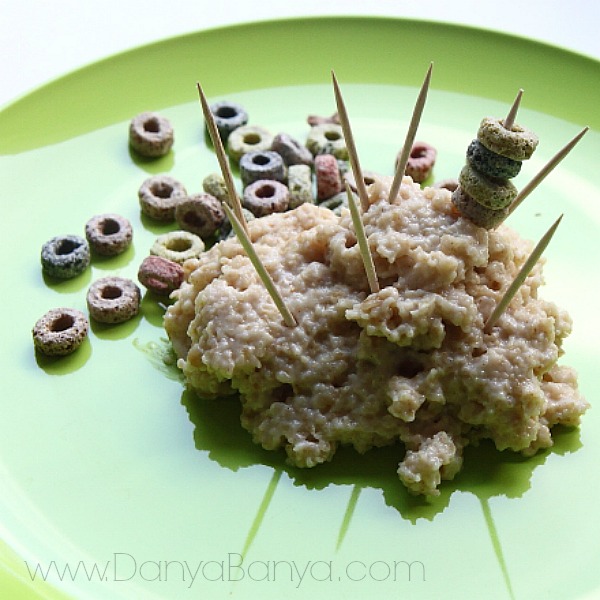 Bee had so much fun using her pincer grasp to pick up each cereal ring, and gently place onto one of the toothpicks. All great threading, fine motor skills and hand eye coordination practise! She did this one by one until she'd stacked all the cereal rings, and only then did she start to eat them. Yummy!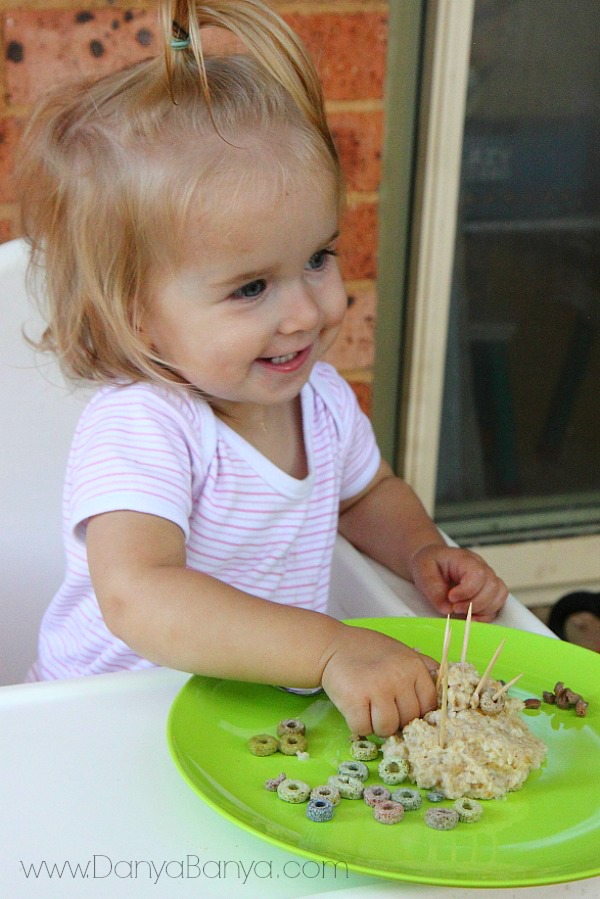 Bee is quite familiar with using semi sharp objects like metal forks, so I wasn't worried about her playing with the toothpicks in this fashion. She was 19 months when she did this activity, and wasn't in the mouthing phase anymore, and so the main risk was that she might prick her finger. It's a risk that I'm comfortable with. Had she done so, a kiss and a cuddle would have fixed everything. If your child is not as used to playing with these sorts of objects, you might want to consider using something like broken spaghetti strands instead. And of course please provide constant attentive supervision.
Do you encourage your kids to play with their food too? What's your stance on things like toothpicks and toddlers? See you in the comments.
xx Danya