Last time we crafted with boxes, we made our Baby Activity Box. This time JJ came up with another easy cardboard box craft idea: a preschooler (and toddler) made DIY Robot Costume. It's an oldie, but a goodie!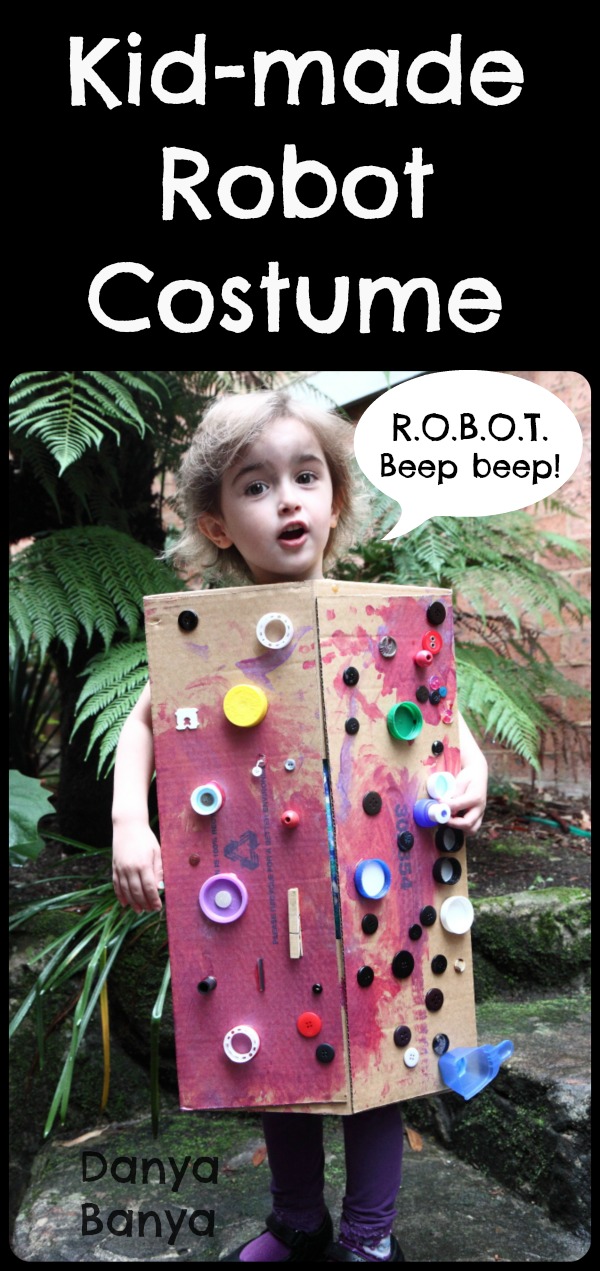 I cut smaller holes for the neck and arms, and a larger rectangle on the other side for the legs. Then I let the kids loose with the paint! JJ (3 years and 8 months) chose pink and purple, and is showing off her ambidextrous two brush skills. Bee (17 months) tried out a paint brush at first, but quickly switched to just her hand.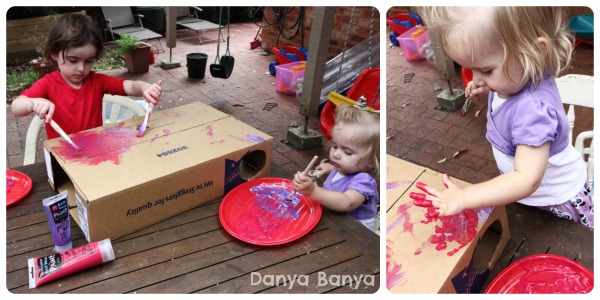 The next day was rainy and gloomy – perfect weather to craft indoors. We glued on the robots dials and buttons using old buttons, bottletops, beads and other loose parts from our recycling. We discussed what each dial and button might do as we went. There was an off and an on button, a button to go this way or that way, a volume dial, various buttons to play different songs, etc.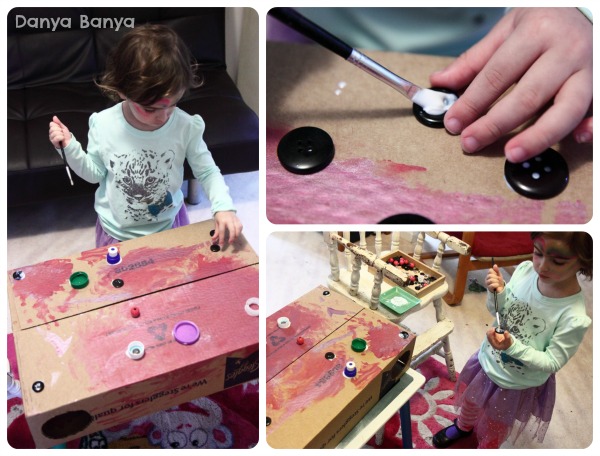 It was JJ's idea to apply the glue directly on the buttons with a paintbrush. (She rejected my suggestions of either applying the glue to the box first, or just dipping the bottletops into the glue by hand). She quickly discovered that buttons wouldn't stick if she only applied glue to the indented part, and self-corrected by making sure to apply enough glue to cover the entire side of the button. She stuck on a lot of buttons, only stopping because dinner was ready. This sort of delicate work is great for developing concentration and fine motor skills. As you can see, she is still holding her brush in a fist grip – so we're doing lots of this sort of fine motor work at the moment to develop her hand muscles and encourage her to switch to a pencil grip when she's ready.
Bee joined in the fun again too. She wants to do everything her sister does lately. It is great to see her showing an interest in all sorts of arts and crafts at this age. I love encouraging toddler creativity!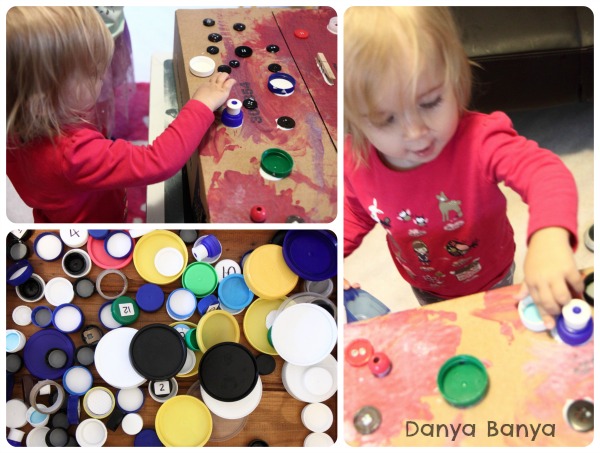 The next day we took JJ's new Robot Costume to preschool to let all the kids have a turn. The boys especially loved it. They kept asking what each button did, as though I was supposed to have all the answers.  I just said "Oh, this one sings The Owl and the Pussycat, and that one makes you walk sideways like a crab" and things along those lines.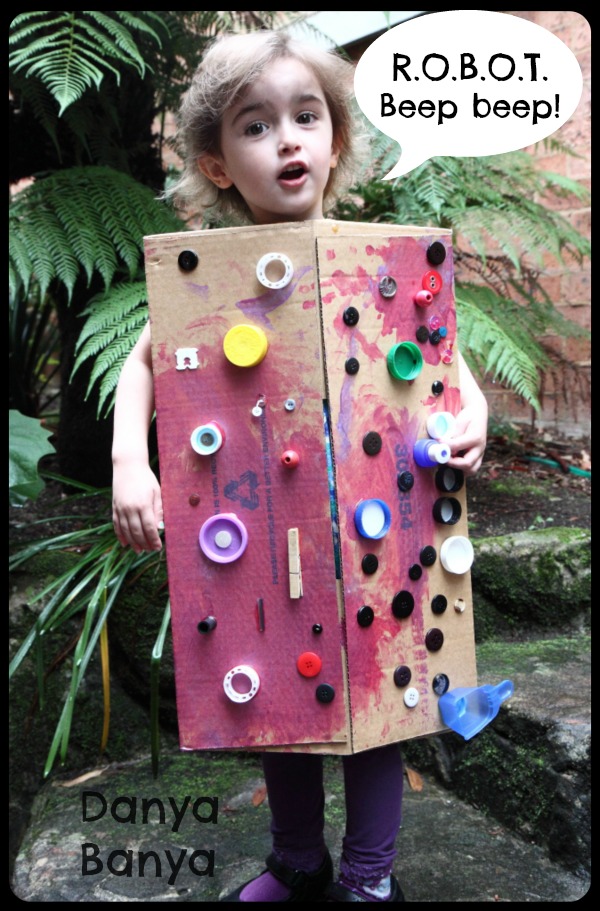 Anyway, JJ loves it, and that's what counts.
And before I sign off, I'm pleased to announce that Lisa Barton-Collins and Chont were the winners of our Steggles competition with their comments:
Lisa Barton-Collins: "That is a genius idea, I can't wait to try it! Q – What sound does a space turkey make? A – Hubble, Hubble, Hubble! SO funny. xx"

Chont: "What do you get when you cross a turkey with a banjo? A turkey that can pluck itself! Where do you find a turkey with no legs? Exactly where you left it! How can you tell a male turkey from a female turkey? The male is the one holding the remote control. What sound does a limping turkey make? Wobble wobble."
Congratulations to both of you! Please keep an eye out in your inbox (or spam folder) for an email from me.
xx Danya