Happy new year everyone! I've been thinking about goals and resolutions these past few weeks. This year I want to focus on people, feelings and my approach life in general. So for 2015, my resolutions for an intentional positive new year are:
say 'I Love You' often
give hugs
laugh lots
don't sweat the small stuff
enjoy the little moments
be patient
don't be hard on yourself
learn from your mistakes
find some fun in every day
and, above all else, be kind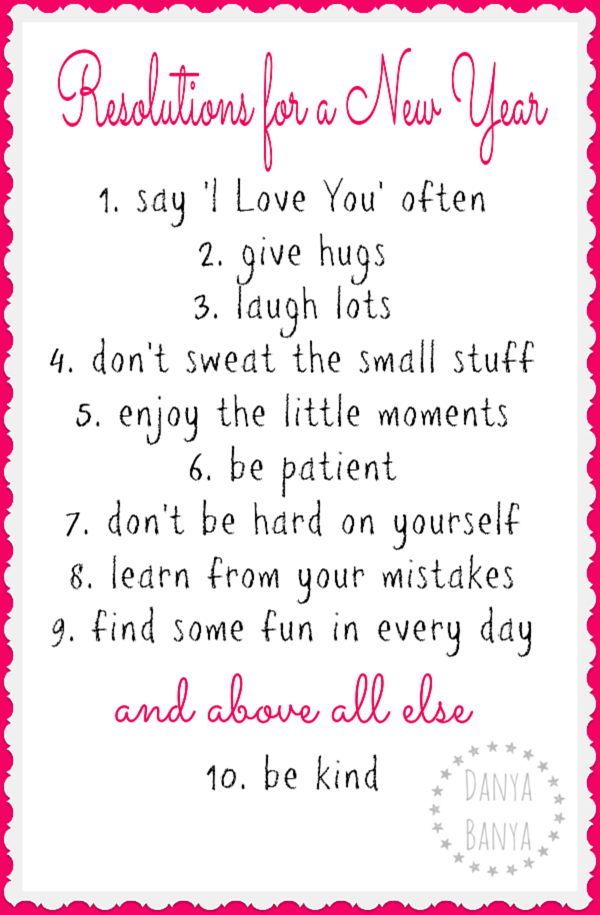 I think I might print this out and stick it on the fridge, for those moments where I need a little reminder. 🙂
What are your new year resolutions?
xx Danya