Happy Australia Day folks! The day we celebrate living in this wonderful part of the world…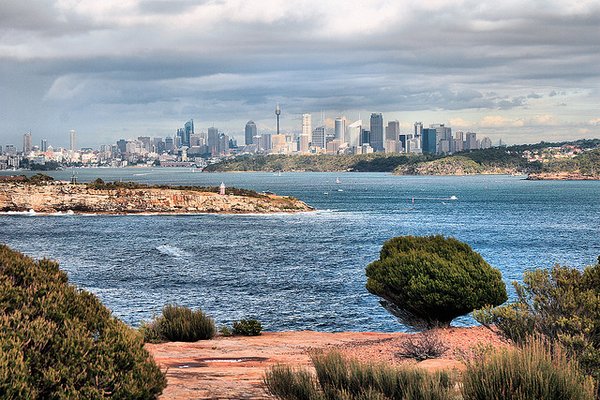 In the Banya household, it's also known as Hottest 100 Day. Woot!!
We'll be kicking back with a few of these,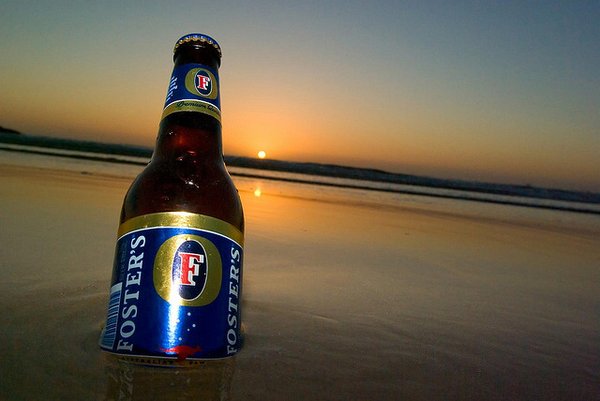 NOT what we'll be drinking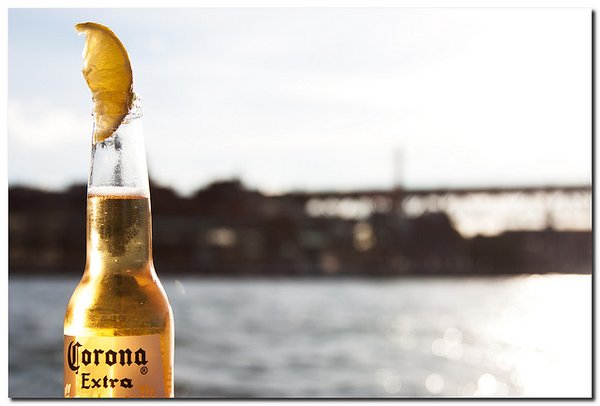 That's much more likely…
listening to the Js, and wondering why we don't know that many of the songs this year. This will be the first year that I've been in Australia for Australia Day, and not voted in the Hottest 100. Sadly our car stereo plays CDs of the Playschool, Beatrice Potter and Bindi Eye Bop style more often than Triple J lately. I'm sure that I'll enjoy listening to some "new" music today nonetheless!
And because today is also known as Invasion Day…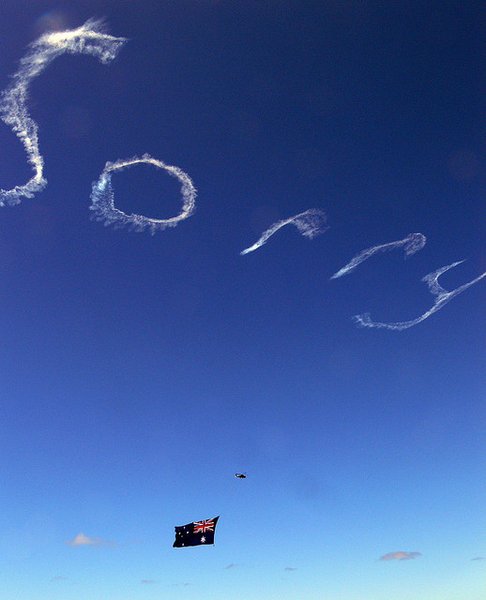 If you are in the mood for baking today, here's a little Aussie favourite that you might like to whip up. This is my (slightly healthier) version of traditional Anzac biscuits – they are easy to make with your toddler too.
Wholemeal Anzac Biscuits
1 cup traditional rolled oats
1 cup plain wholemeal flour
1 cup desiccated coconut
3/4 cup of caster sugar
125g butter
1 tablespoon golden syrup
1 teaspoon bicarbonate of soda (baking soda)
1 tablespoon boiling water
1. Preheat oven to 150 degrees.
2. Combine oats, flour sugar and coconut in a large bowl.
3. Combine bicarbonate of soda and boiling water
4. Heat butter and golden syrup in a small saucepan over low heat until melted, then add the bicarbonate of soda and water mixture. The combination will foam. Add to the dry ingredients and stir until all combined.
5. If your toddler lets you, put small balls onto a baking tray (with baking paper), and flatten slightly. Allow enough space for the biscuits to spread. Or if your toddler insists, just pile it on and make a slice instead. 🙂
6. Bake for 20 minutes or until golden brown. Loosen biscuits (or cut slice) while still warm.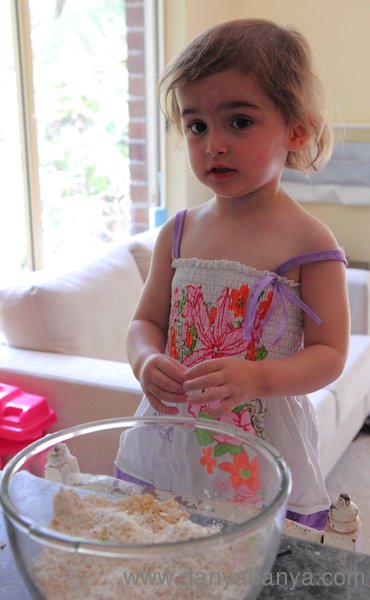 "Helping" in the kitchen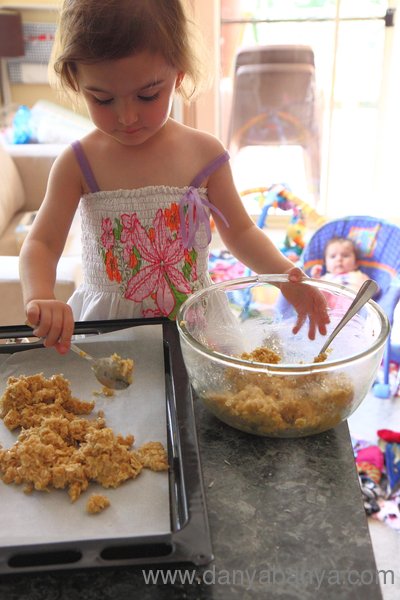 Note a teeny Bee watching in the background 🙂
Ready to go in the oven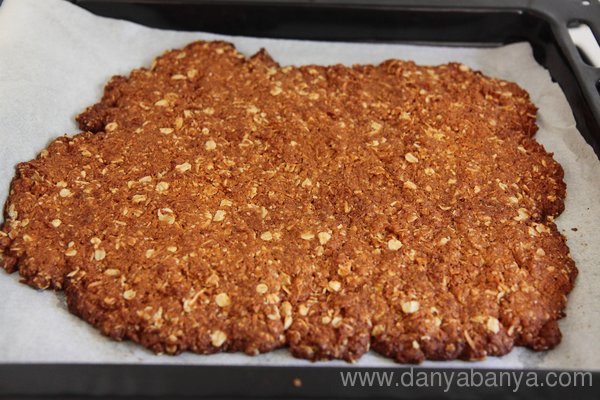 Out of the oven, all golden brown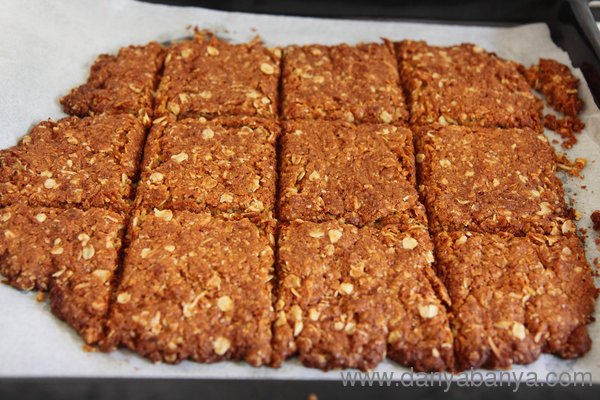 And cut up into slices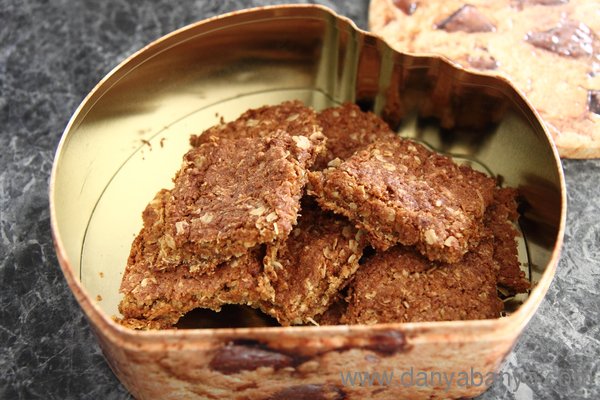 And in the biscuit tin
Yum! Then eat them all. And convince yourself that it's not that bad cause at least they are high fibre. 🙂
xx
Danya
photo credit: Dave Keeshan via photopin cc
photo credit: yewenyi via photopin cc
photo credit: Vermin Inc via photopin cc
photo credit: Sam Ilić via photopin cc