We've been having some weather extremes lately. Last week it reached a record 45.8 degrees Celsius (114.4 Fahrenheit). That's hot people. Really hot. Too dangerous to take a baby outside kinda hot. So we closed all the windows, drew the curtains and blinds, put on the air-con, and stayed indoors.
Today it is pouring outside. Bucketing down. See, there's this old tropical storm coming down from Southern Queensland / Northern NSW*. So we're staying inside today as well. And rumours have it that it will be raining all week….
But how do you keep a two and a half year old entertained inside all day long?

The answer is simple…
Painting in the bath tub!!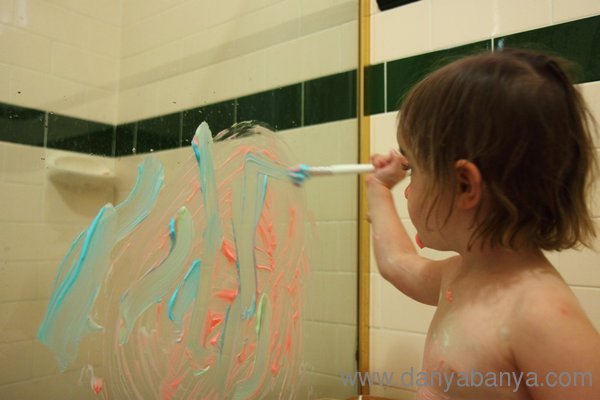 Now, this isn't a new concept to the kiddy blogging world. But it is a new concept for us. And it rocked. And that makes it blog-worthy in my opinion. 🙂
Basically, I just squirted some shaving cream in a few ice-cream containers, added a couple of drops of food colouring, like this…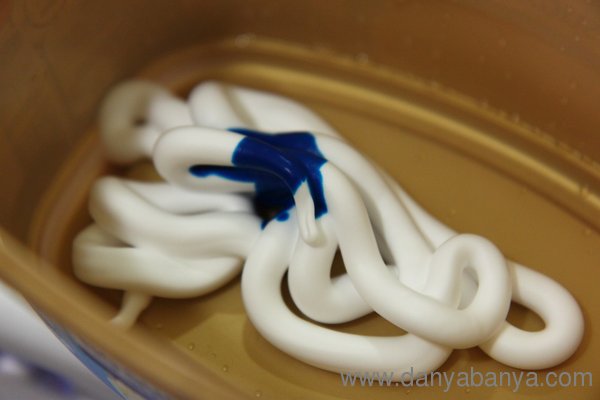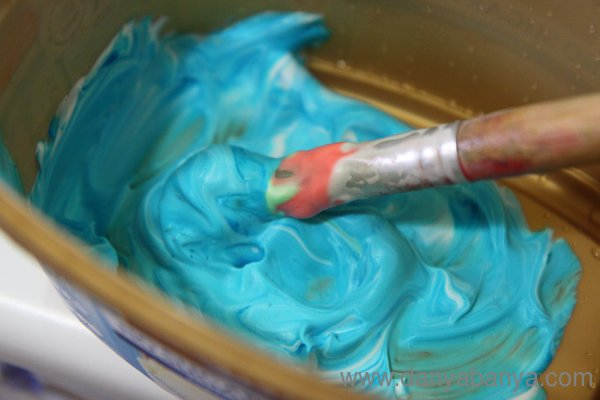 then handed JJ a couple of brushes and let her go for it.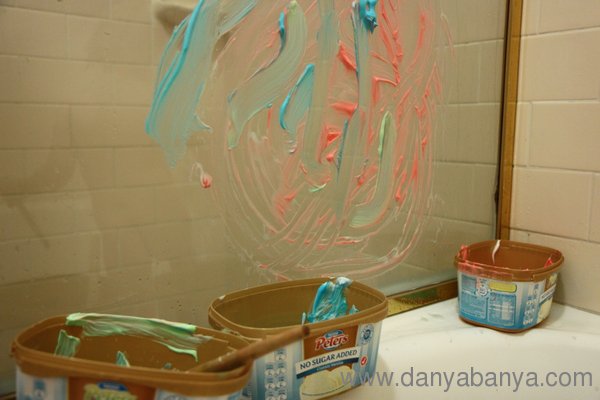 Lots and lots and lots of fun!
And lot of hidden learning too. Learning about colours, colour mixing, patterns, textures, smells. How the shaving cream feels under the sole of your feet. That it's OK to get your hands messy (which is something JJ see-saws between loving and hating.)
And there was a bit of face-painting. Of course.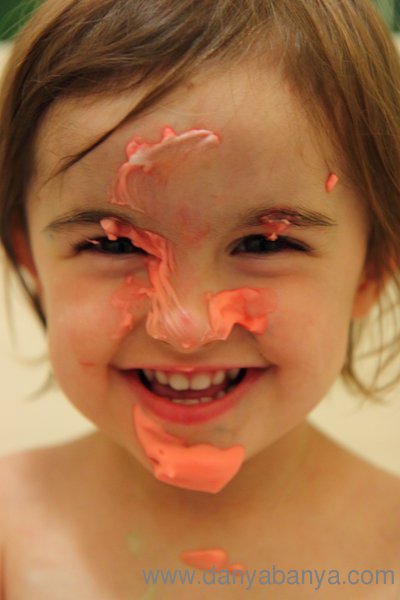 We even sneaked in a bit of letter recognition. (We're working on the letters A, D, J, M, O, P, at the moment, and I try to squeeze in a tiny bit of letter play as we go about our day.)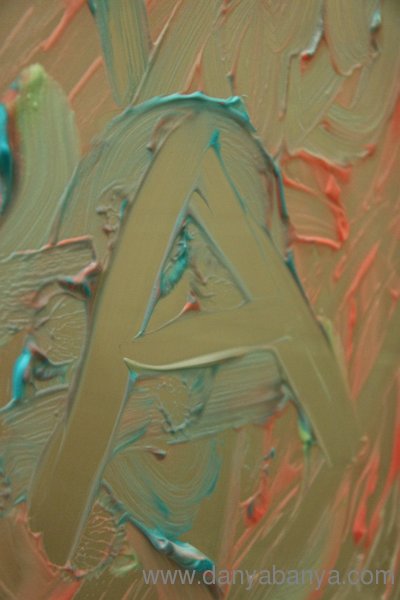 We also did a bit of story-telling. Starting with a blank "canvas" we'd paint a picture, telling a story about it at the same time. As JJ loves her stories, this helped to stretch the activity for much longer than what it would have entertained her otherwise.
And the best bit? The clean up! Easiest messy play yet.
I suspect this will be an activity we'll return to again and again and again.
As this was a bit of a spur of the moment activity, I just made up the "recipe" for the "paint" on the spot. I did ask JJ not to get any on the tiles or grouting for fear of staining. (But next time I think I'll let her go for gold and just clean up afterwards with bleach if necessary.)
If you are interested in more bath-time activities, some of my fellow bloggers have some great ideas. Octavia and Vicky posted 15 Fun Bath Ideas for children who are reluctant bathers. And Growing A Jeweled Rose has a list of over 100 bath activity suggestions – many off them scented.
I can only imagine how squeaky JJ would be if we did them all!
And for those of you who are afraid of shaving cream around kids, the Infamous Shaving Cream Article is a good read.
xxx
Danya
*Thinking of everyone in the heart of the storms. Stay safe!